An employee performance appraisal is an evaluation of an employee for a certain period through a review and interview. Different organizations adopt different types of performance appraisal methods based on their needs and goals.
A performance review helps the HR department assess the performance of employees, while also identifying problems within the organization, and determine a plan for training or promotion.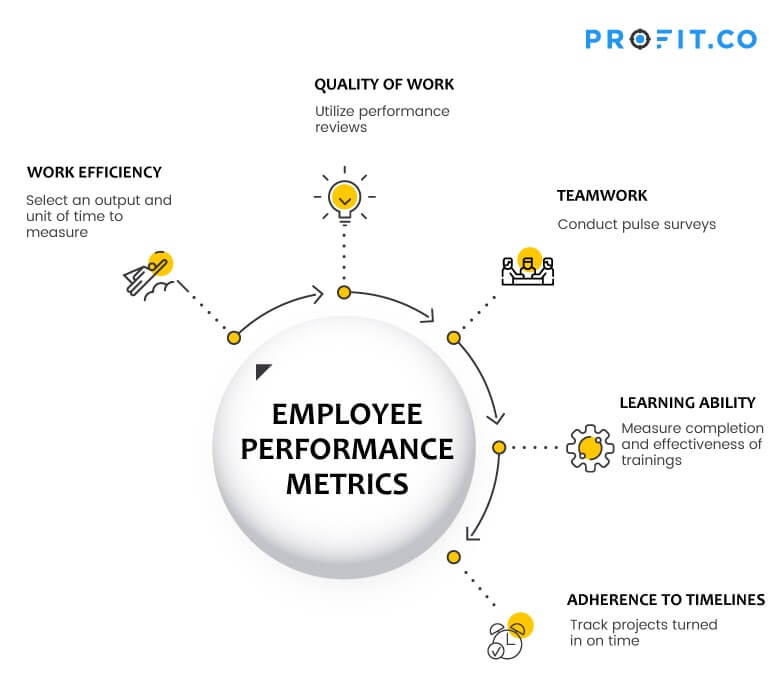 Performance management was developed to increase the productivity of a company. Measuring employee performance is an important and challenging role for HR. Every organization is different, so there is no one size fits all approach. Also when it comes to assessing an employee's performance, there can be a lot of aspects that are very subjective, making it difficult and challenging to compare fairly across different management levels and teams.
However, there are some general employee performance measurement metrics that can help measure performance better. These metrics when used in conjunction with qualitative performance reviews, can give a more accurate assessment of performance.
Let's take a look at 5 key employee performance metrics:
Metric 1: Work Efficiency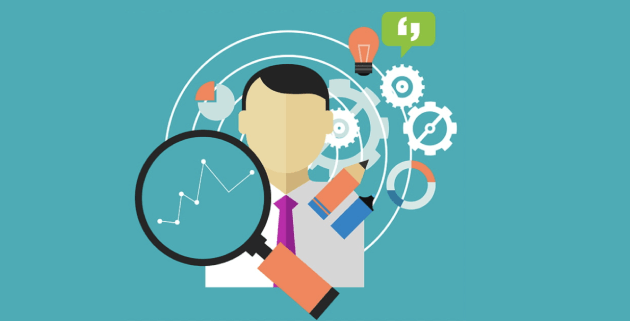 Employees need to be able to prioritize to get things done as efficiently as possible. This requires them to have a good sense of the time and resources available at hand, to be able to complete their work on time. Additionally, employees should be able to gauge how efficiently a job was executed, monitor missed deadlines, or identify poorly executed work which was a result of cramming for deadlines.
While quality always outweighs quantity, overall efficiency is the best indicator of an employee's performance. Efficiency is the output you get for a certain amount you put in, and has a strong impact on business success as a whole.
Measuring Efficiency:
Here's how to assess the overall efficiency of an employee:
Choose the output or quantity – for example, the number of tasks completed.
Select a time period to measure – for example, during the course of a month.
Measure the amount of output over your given time period. Look at the average for the workplace. This will give a benchmark to measure. The input value is the time the employee put in to get the output, for example, the number of hours.
Divide the output by the input to get a per-hour figure
A certain value can be assigned to this input-output ratio and this value can be used to measure and compare efficiency for each employee across the organization.
This value is a key indicator of whether they are meeting the expectations. When measuring efficiency, the following need to be evaluated:
The job description
The type and amount of work assigned
Deadlines for completion of the task
The quality of work submitted
This information will help determine which improvement strategies should be implemented.
Measuring employee efficiency makes it possible to pinpoint areas where work slows. This helps an organization make adjustments to work functions and/or the employees' performance. Small adjustments and improvements can have a significant impact in the long term on bottom-line business results.
Businesses without employee efficiency metrics in place can start the process by choosing what to measure and how to define success. After determining the parameters and measuring metrics, it can be integrated into employees' performance evaluations, performance plans, and personal goals to ensure improvement.
Metric 2: Quality of Work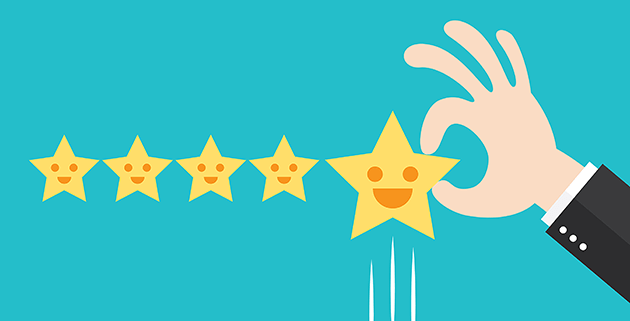 The quality of an employee's work is very important. Poor quality can result in lost customers or inferior products. Therefore, it makes sense to incorporate this as an important employee performance management metric.
Quality metrics should be in sync with the type of work an employee does. What and how it is measured is dependent on the industry and the specific duties and tasks of the employee. In a setting where productivity matters, quality can be gauged by the percentage of work output that is rejected or must be redone.
For a customer-facing setting, a metric like Net Promoter Score (NPS), which measures the likelihood of a customer to recommend the company, could be most relevant.
Why is quality important?
Employees whose work quality is poor can cause frustration for both customers and coworkers. Also, these employees may struggle to meet their performance goals because their work quality is not meeting standards. When this is corrected, they can more easily achieve their goals. So the ability to gauge a team member's work quality is very useful. It can be done in the following way:
360-degree feedback: The 360-degree feedback involves a manager soliciting input about an employee from peers, subordinates, customers and others who have worked with or have had work interactions with the employee. This feedback gives an overall picture of the employee while capturing a measure of quality, which can be difficult to quantify for some roles.
Manager feedback: Ongoing performance feedback through regular one-on-one meetings is another way to gauge the employee's quality of work. During these meetings, the manager may highlight examples from the past week that capture what the employee did well, as well as areas for improvement.
Metric 3: Teamwork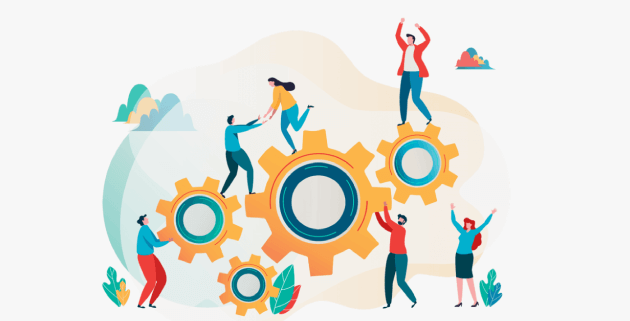 Teamwork is a key performance metric at many organizations today. It is an important trait to foster a culture of teamwork and helps the team perform better when approaching a complex problem and solving it as a group.
Look for traits in an employee for being a team player, it's a trait that often goes unnoticed. Like reaching out to other teams to offer assistance, brainstorming with a co-worker of another team that they are not even a part of, taking time out of normal duties to mentor or explain complex tasks to other teams, or signing up for difficult projects.
How can teamwork be measured?
Teamwork is not a quantitative metric. But there are ways to track it. For example, HR can use pulse surveys. Pulse surveys measure the impact of events, both small and large. It gives organizations the freedom to measure whatever they think is important to measure on a regular basis. It is often used to refer to everything that's not an annual or bi-annual. Pulse surveys can be used to get employees to self-report events they have helped their teammates or solicit feedback with questions like "who would you like to thank for going the extra mile?" Managers can also keep track within their project management software of the number of projects assigned vs. the number of projects the employees volunteer for.
Posing this question to team members is a great motivator, it is completely anonymous, and identifies the real doers in the company—not just what management believes.
Metric 4: Learning Ability
An organization and its employees' ability to become, or remain, relevant comes down to their ability to adapt and learn. To make this happen, training programs must be designed to meet the specific needs of the employees. It is important to measure the results of those programs during a performance review. Following are a few points that can help gauge the learning abilities of the employees:
Completion Rates

There are online training courses that employees can access. Do they complete the online training modules and activities? Or do they click away even before they've understood the information? It's possible to measure the completion rate by monitoring their engagement with the training course. Low completion rates reveal the employees aren't invested in the online training experience. High completion rates reveal that employees know what's at stake and are ready to invest time and effort into the online training course.

Learner Performance and Progress

Individual learner progress and performance reports give a detailed look at the individual's progress – how did they score on the recent task or if they completed the certification. Did the employee gain anything from the training? Did the employee use what they learned during the training, in their work? Evaluate their skills in their performance before and after the training with the following:

Written exams
Online tests and quizzes
Real or simulated tasks

Over the long term, employee performance will indicate how much they gained from the training.

Learner Competency and Proficiency

Employees must be able to show that they have the skills and knowledge they need to achieve the desired outcome. To build experience and competency, the manager can integrate online training tutorials, walkthroughs, and simulations. It will also pre-assess employees to gauge their current proficiency. Then, follow up with a final assessment to track their improvements.
Metric 5. Adherence to Timelines
Adhering to timelines is a key performance metric across all functions that have tasks whose deliveries are completely dependent on the employees. Value for time is important to work effectively for any function – like being timely during sales meetings, demos or client calls. Adherence to timelines and performance are two highly correlated constructs. Following is a suggestive checklist to gauge adherence to timelines:
Maintain focus on timelines
Consistent in timely delivery
Respect others' time
Maintaining schedules
Optimal utilization of time
Prioritizing and picking up assignments
Well planned to own additional responsibilities
All of this is a sign of an employee's performance and if they're showing their full potential. Highly motivated and engaged employees are in general very good with adhering to and delivering within timelines. And those who aren't so are less productive and high; it is a key indicator of lower organizational performance.
Importance of measuring adherence to timelines:
It's important to measure adherence to timelines and the effect good or bad performance has on the team and the overall company. The inability to work within timelines can be indicative of a number of things.
It could be a lack of motivation, burnout, or health issues. While it's expected of employees to be unable to adhere to timelines once in a while, missing deadlines and not being present can lead to decreased productivity and have a major impact on the team's motivation. It can put extra pressure on other team members who have to make up for coworkers who fail to show up on time, which can affect work quality and safety. If a team member repeatedly misses deadlines, s/he may need to be spoken to about time management and focus.
If the organization is understaffed and team members are overworked in general, the problem needs to be addressed as soon as possible to avoid putting team health and well-being at risk.
Performance metrics in Profit.co
In the Profit.co software, you can track various KPIs and set target goals using OKRs. Additionally, Profit.co's performance management module makes it easy for you to initiate performance self-assessment, send out pulse surveys, and conduct 360-degree peer reviews.
In Conclusion
At the end of the day, employers and employees are not just resources to be consumed, but are human beings whose worth cannot be measured in numbers and details. No one metric rules all. It has to be a combination of qualitative and quantitative measures. An organization needs to try different employee metrics and choose the ones that are most suitable for the employees and the company.