Employee performance reviews can pose enormous challenges to managers. It can be a tedious task to identify the right objectives and properly create reviews around them.
If reviews are not designed properly, the performance appraisal may not bring the desired outcomes. With so much time and energy put into conducting reviews, it is imperative that the organization and reviewed employees both derive value from the process. So, designing these reviews requires a great deal of planning and discussion.
How will you know when you're ready to launch your performance review design? You can start by answering these five questions: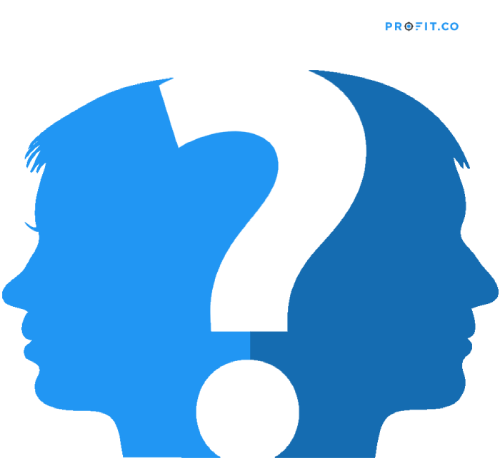 How would you balance the tone?
The tone of your employee performance review can go a long way in creating long-term impact on the performance of the organization as a whole. Reviews can neither brim with positivity, nor can it put the employees under tough scrutiny and hurt their morale.
If you keep the performance appraisal completely positive, it does not meet its main purpose, which is to push the employees to identify and address their weaknesses so they can to improve their performance within the next review period. A completely positive review can result in the employee not seeing any room for growth and improvement.
Alternatively, if a review is completely critical of an employee, it can be demotivating for the employee. If it makes the employee feel that the review puts his or her career growth in jeopardy, then it will negatively impact on his or her performance. During this pandemic, when most of your employees are working from home with less than optimal performance levels, it is not advisable to take a negative tone. You can read more about how to conduct remote performance reviews for our employees who are working from home here.
So, it is extremely crucial to balance the review between being positive and being critical. Every employee has to be reviewed in a different way, depending on his/her current performance, strengths and weaknesses and personality.
How would you define the goals of the employee performance review?
When you carefully set the tone of the review, you can identify where you want to be positive and appreciative, and where you want to be critical and emphasizing on improving the performance. Depending on that, you can set the goals of the review and ask the relevant questions.
Also, some aspects of the performance appraisal do not necessarily have to be positive or negative. For instance, employees do have a natural progression in their career. The review can identify how the individual is nurturing themself in terms of their career aspirations within the organization. So, when it is your goal to bring that out in the review, then you have to explore the training options you can give that employee in order to facilitate their natural progression in career.
Some other parameters can also have a neutral tone, such as team work, interpersonal relationship within the team, etc. All these goals must be clearly identified and the questions must be framed based on that to bring out a balanced, fair and objective employee performance review. You can find some customizable employee performance review templates here to kickstart your reviews.
When do you want to be firm?
Maintaining a cordial relationship with all the employees can keep everyone happy. But you may have to assert your authority as a manager in the performance reviews under certain conditions. An organization is hierarchical in nature, and every employee must understand the lines of authority, even when the organization culture allows them to be on friendly terms with the superiors. The organization performs well, when the employees know where the virtual boundaries of power are. But if this demarcation is misunderstood and the boundaries are breached by employees, the performance levels of the organization can be severely affected.
For instance, when an employee does not address his or her weaknesses and shortcomings in successive reviews, and when he or she constantly receives less-than-ideal ratings in peer or 360 degree reviews, then the employee probably did not take the feedback seriously enough. At such times, it is essential to be firm, without being harsh. As a manager, you may have to be tough, but helpful, and make employees understand what you expect out of them, and refrain from making the review completely negative.
What kind of impact do you want to have on an employee?
There are two ways of creating an impact on an employee. On one hand, you can link the performance of an employee to certain personality traits or skills and give feedback aimed at honing those traits to achieve better. It impacts on everything the employee does at work. For instance, if you focus on the qualities that make an employee a team player, then you can make them work well with everyone in all aspects of their work. On the downside, this form of performance appraisal scrutinizes the employees at a level beyond the realm of their work. It can make them feel that the organization is judging them at a deeply personal level.
The second type of review involves assessing how the employee performs in a particular situation. For instance, instead of looking at the employee as a team player in general, the performance review can focus on how he or she gets along with a particular team member when there is a conflict. The scope of this review is limited to addressing the behavior of the employee in this particular situation and resolving this particular conflict with a team member.
As a manager, you have to decide between addressing specific instances or create a broader impact on the employee, while planning an employee performance review.
How do you plan to follow up?
The aim of a performance review is to make measurable progress at employee and organizational levels. It is extremely important to follow up on the review and find whether you have achieved those objectives. So, when you plan for a review, you also have to look at how you want to follow up as well. Following are some of the key points to remember while planning a performance review in order to achieve an effective follow-up.
Schedule follow-up in advance, right when you design a performance review.
Enable the employee to set tangible and realistic goals that can be measured during the follow-up.
Learn about the career aspirations and the future plans of the employees.
Identify the training needs of the employees that will help them perform better and advance in their career.
After conducting the performance review,
Give a clear summary of the findings from the review.
Clarify what you would expect from the employee when you follow-up in the future.
Suggest the steps the employee needs to take in order to achieve the desired outcomes during follow-up.
Arrange necessary training that will help the employee perform better and further develop their skill set.
When you follow-up,
Check if the employee has achieved the goals you previously set.
Verify if the employee had attended the suggested training programs.
Follow up on the progress they have achieved in terms of performance, knowledge, and career growth.
Final Thoughts
Once you answer these five questions, you will have a concrete plan consisting of what the performance review is all about, what the objectives and outcomes are, and how you would conduct it effectively. With the Profit.co performance management module, you can adjust competency ratings, questions, and review frequency to meet your specific needs. You can tailor reviews directly to each department, team, or even individual, depending on what you feel you need from your performance reviews.
Remember to consult our templates, example questions, and additional resources on Performance Management so you can get the best possible understanding of its benefits and how you can create the best possible system for you and your team.