Marketing KPIs
Marketing is an essential part of any modern business. With so many new technological advancements, marketing has become infinitely more effective. However, businesses still need to closely monitor their marketing budgets and the effectiveness of their marketing. Depending on the size of a business, this could be a time consuming process. That's why it's important for organizations to identify the Marketing KPIs that will keep them informed on the health of their business.
What are Marketing KPIs?
Marketing KPIs are the key metrics that allow businesses to monitor the health and effectiveness of their marketing strategies and processes. There are many Marketing KPIs to choose from, and they can apply to different areas of marketing– some examples of marketing sub-department or teams include, but are not limited to:
Content marketing
Email marketing
Social media
Brand Management
Public Relations
Important KPIs and metrics to track marketing performance
Some Marketing KPIs that can help you keep a finger on the pulse of marketing performance include return on investment (ROI), response rate, click-through rate, cost per lead, and many more.
Below, we've listed important Marketing KPIs that can help you identify the most important key performance indicators for your marketing department and your business: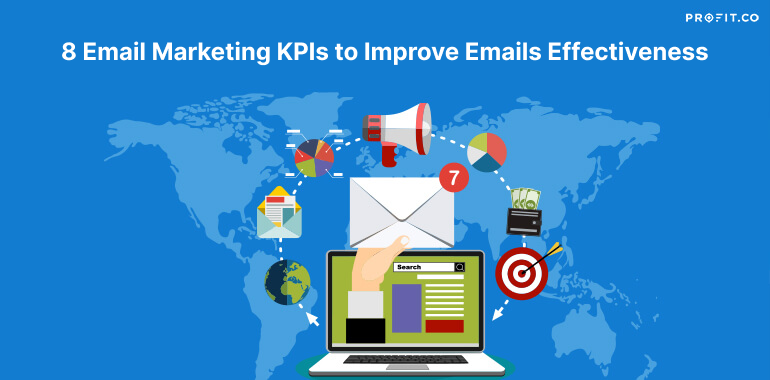 Email marketing is a highly effective channel to grow your business. On average, In fact, for every dollar spent on...
Read more