Introduction to the PEEL approach
Profit.co's OKR software is designed and developed in such a way that it helps businesses set challenging and ambitious goals with measurable results. Learn how to review OKRs using the PPP framework or create your own review method in this video. This document will help you use the OKR software better.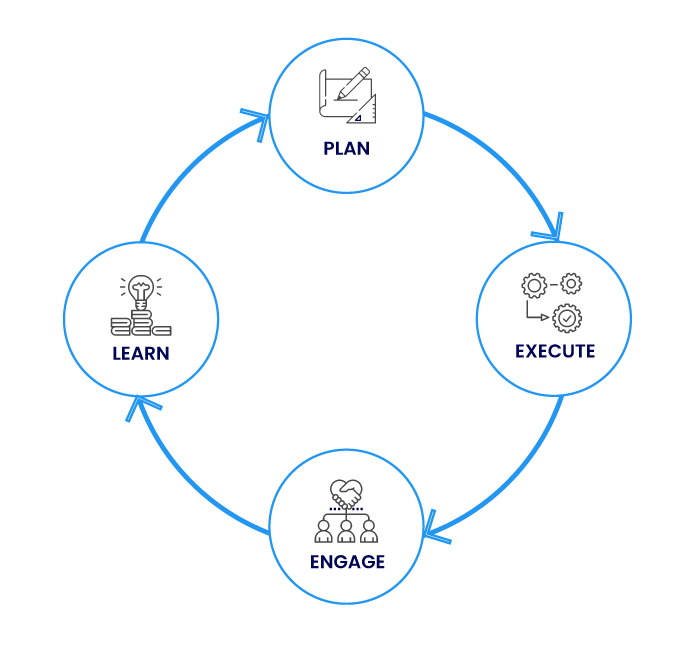 The PEEL approach walks you through each step of the OKR journey:
Plan your OKRs
Execute your OKRs
Engage your employees
Learn from your successes and failures in an institutionalized way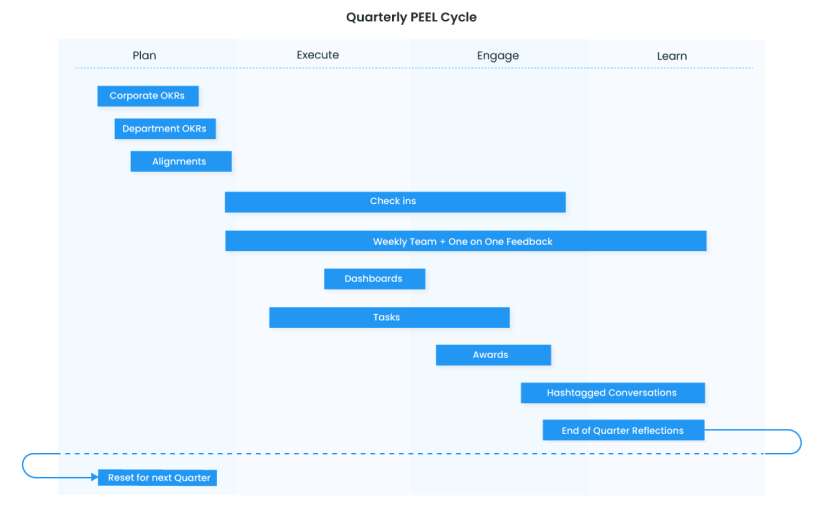 Assignments/Top down Alignment
Multi Assignee
You can assign a single key result to multiple users if the multi assignee toggle is enabled in Profit.co. This helps the assignees work collaboratively over a single target with combined effort.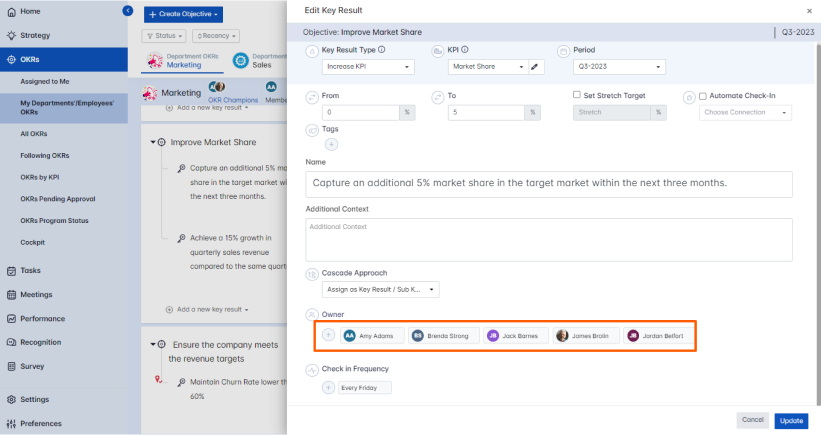 Share OKRs to other employees
Profit.co provides an option to share the OKRs with other employees within the organization. This helps the employees understand the status of other employees' OKRs in the organization.
Dashboard in the OKR view menu
Users can view the progress and the status of objectives and key results in the Dashboard in the OKR view menu.
Cockpit Dashboard
The cockpit displays the infographic data of employees' unassigned OKRs period and department-wise.
Note: Only the Super User, OKR Champion, and the OKR Captain can view the cockpit dashboard.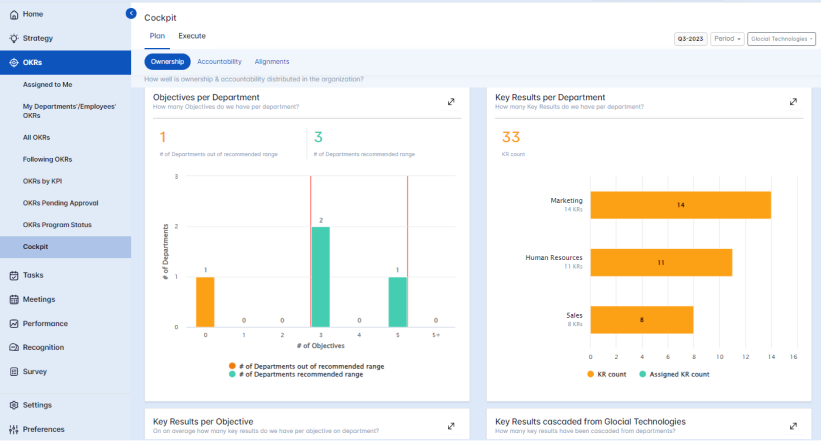 Alignments
What are OKR Alignments?
Alignment is one of the most powerful features of objectives and key results (OKRs). By aligning your objectives at an individual, team, and organization level, strategically aligned OKRs rapidly get everyone on the same page, working toward results that matter.
First, higher-level management or the CEO of your company outlines the company OKRs for the quarter. From there, department managers would come up with their own department objectives based on how they plan to contribute to the company Objective. You can also cascade down the OKRs at individual level and If you want to use those, you can align them.
The purpose of alignment is to unify the goals of your company.
Profit.co allows you to align your OKRs in two different approaches,
Top-Down Alignment – You can align your OKRs in Profit.co by assigning your Key Result as an Objective, or, as a key result/Sub key result. This way, the assignee will receive that Objective or Key Result/Sub key result. as a priority.
Bottom-Up Alignment – There are times when individual contributors may have more insight into customers' thoughts or other ideas that don't necessarily reach the executive level. Taking into account employees' ideas and contributions also adds an incentive to be invested and see the OKR through.