ClickUp is a Task Management software and it also lets you create rich-text Docs for your marketing plans, reports, strategies, and other files. You can store them all in one place within ClickUp and also attach them to tasks.
Now integrate your Profit.co account with ClickUp and help your team organize, manage and work effectively and create key results to track performance instantly.
What you can do with Profit.co – ClickUp KPI Integration
1. You can track the status of your completed tasks through Profit.co key results and keep your progress updated.
How to Integrate ClickUp KPI into Profit.co?
Step 1:
Note : Only Super users can enable the ClickUp integration in Profit.co.
Navigate to Settings → Integrations → User Level Connector

Enable the ClickUp toggle in the User-level connectors page.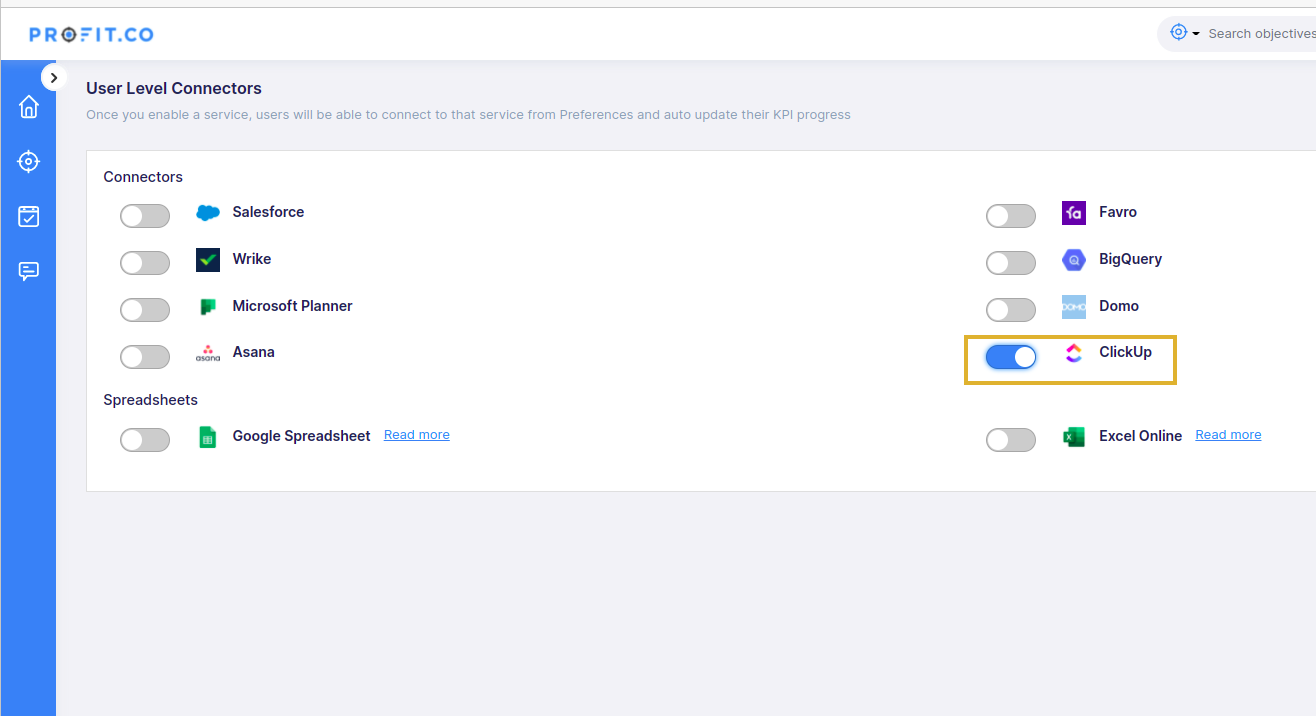 Step 2:
Navigate to Preferences→ Integrations → Connectors from the left menu.

Click on the Manage button to set up a new connection in ClickUp.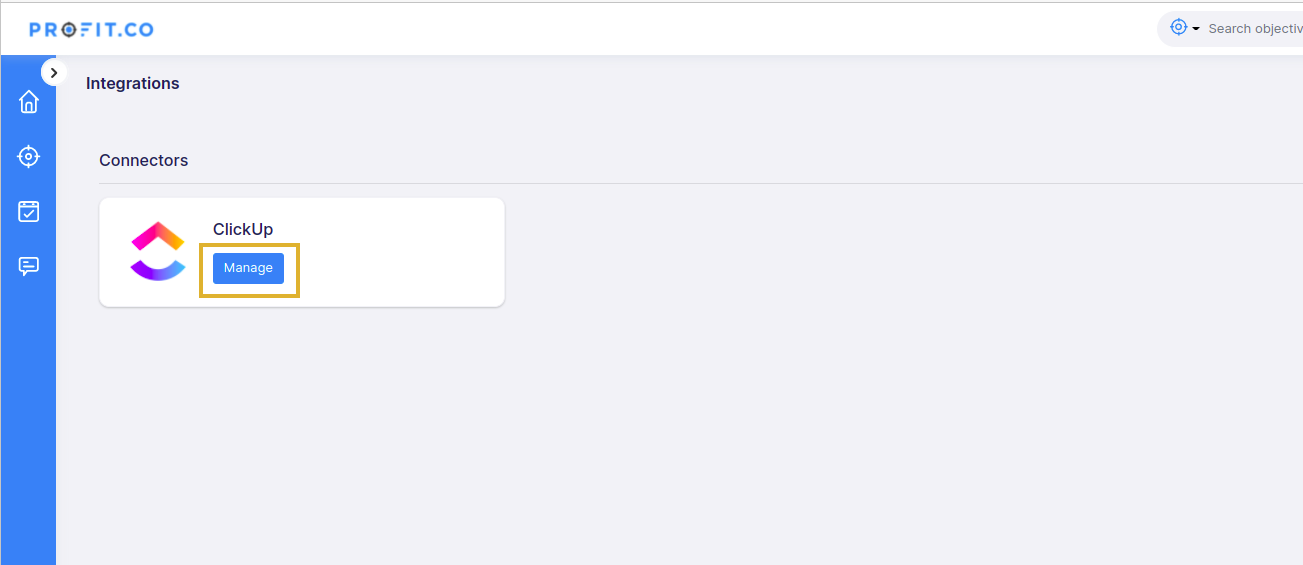 To establish a new connection, click on the Connect to ClickUp button.

Step 3:
Enter the Connection name and paste the copied API key from ClickUp here and click on the Create Button.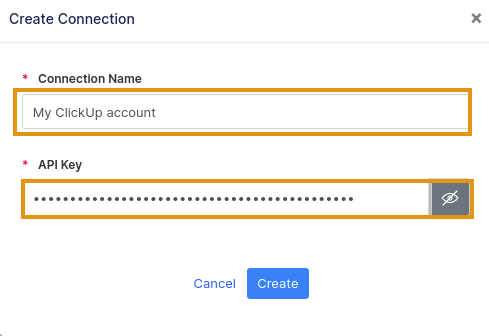 The ClickUp connection will be successfully configured.

Step 4:
Create a key result using the step by step guide.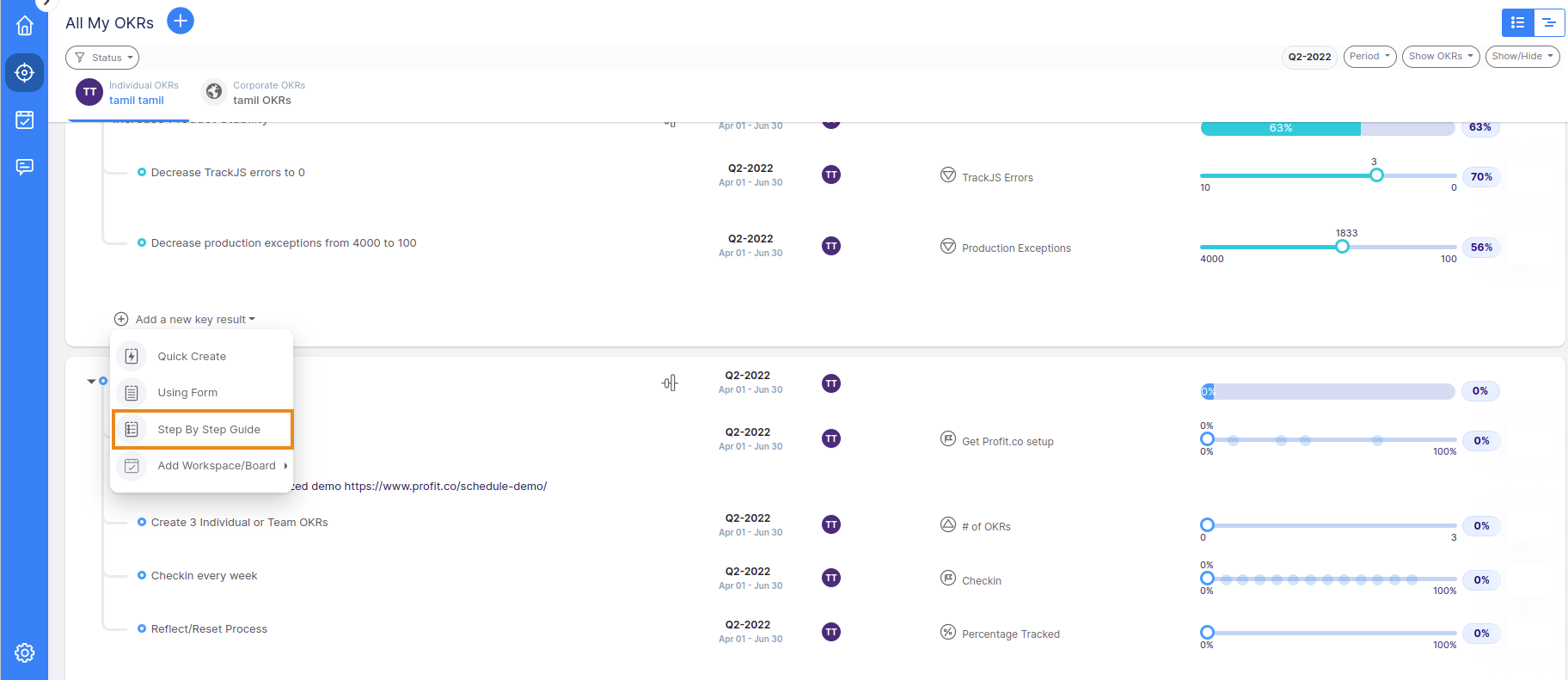 Step 5:
While creating a key result, you can use the Percentage tracked, Increase KPI or Decrease KPI type KRs to integrate with ClickUp.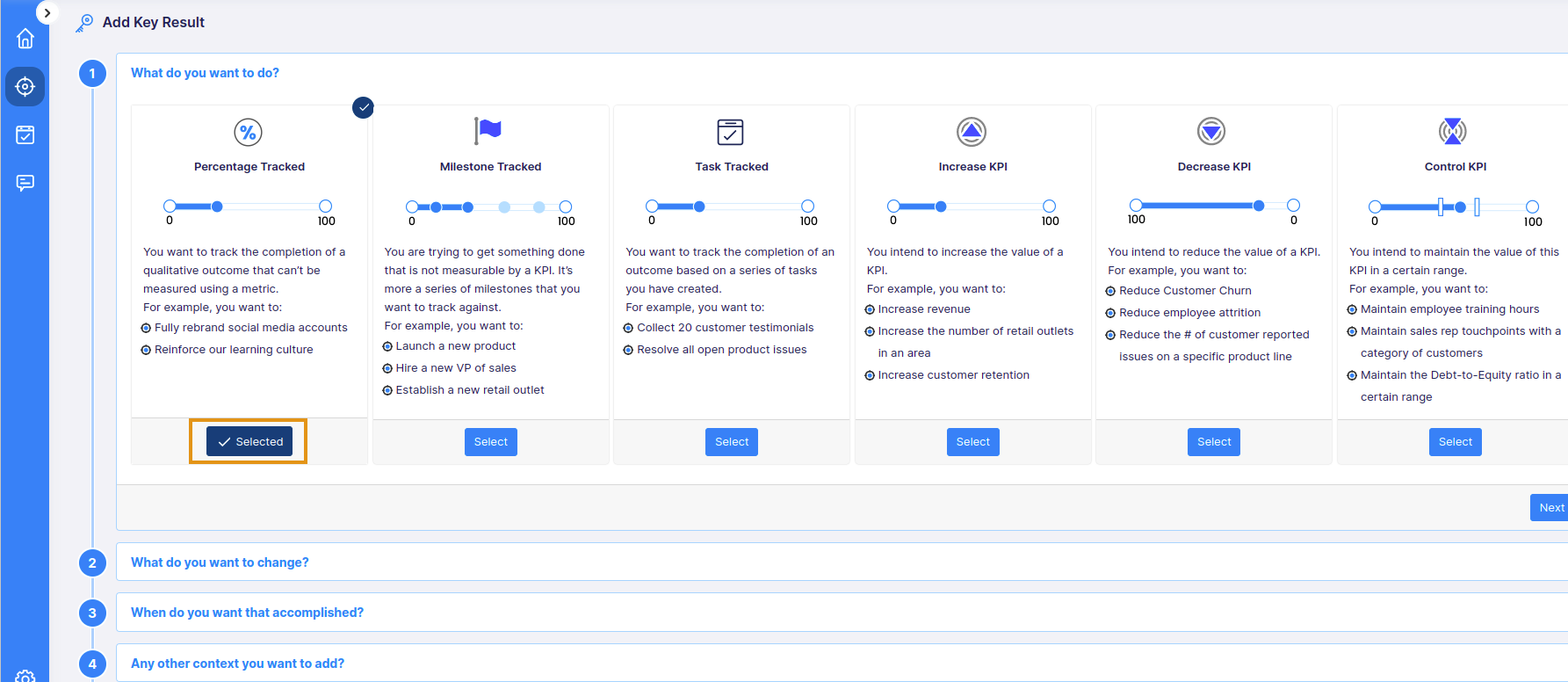 Step 6:
In the step 2, enable the Auto update toggle and select ClickUp.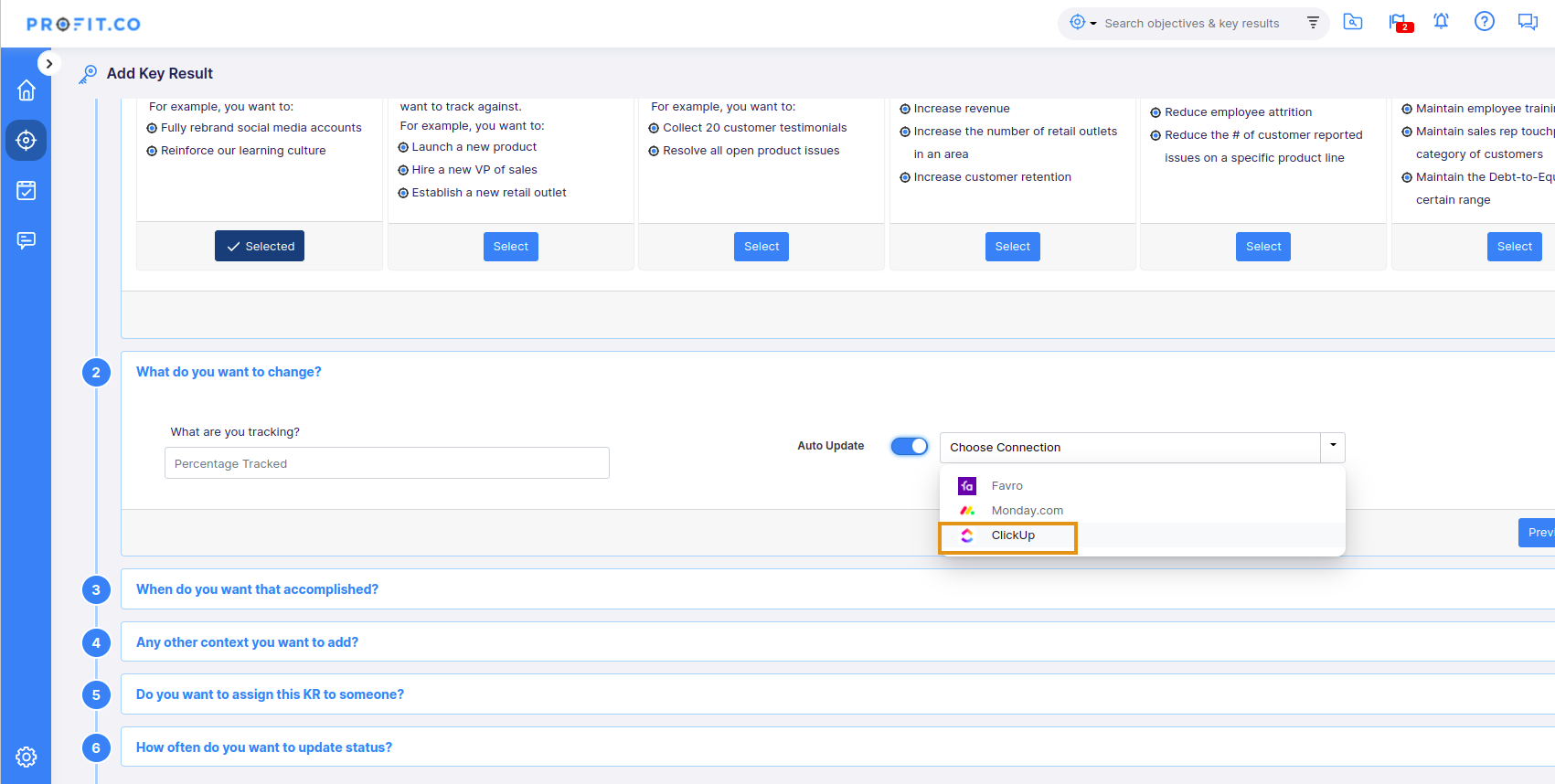 Step 7:
A pop-up page will appear. Fill in the following details in that pop-up page. Choose Connection, Workspace, Folders, List, Task Assignee and Status. At the bottom of the page, you will find the status of the Integration. Finally click on the Add Button.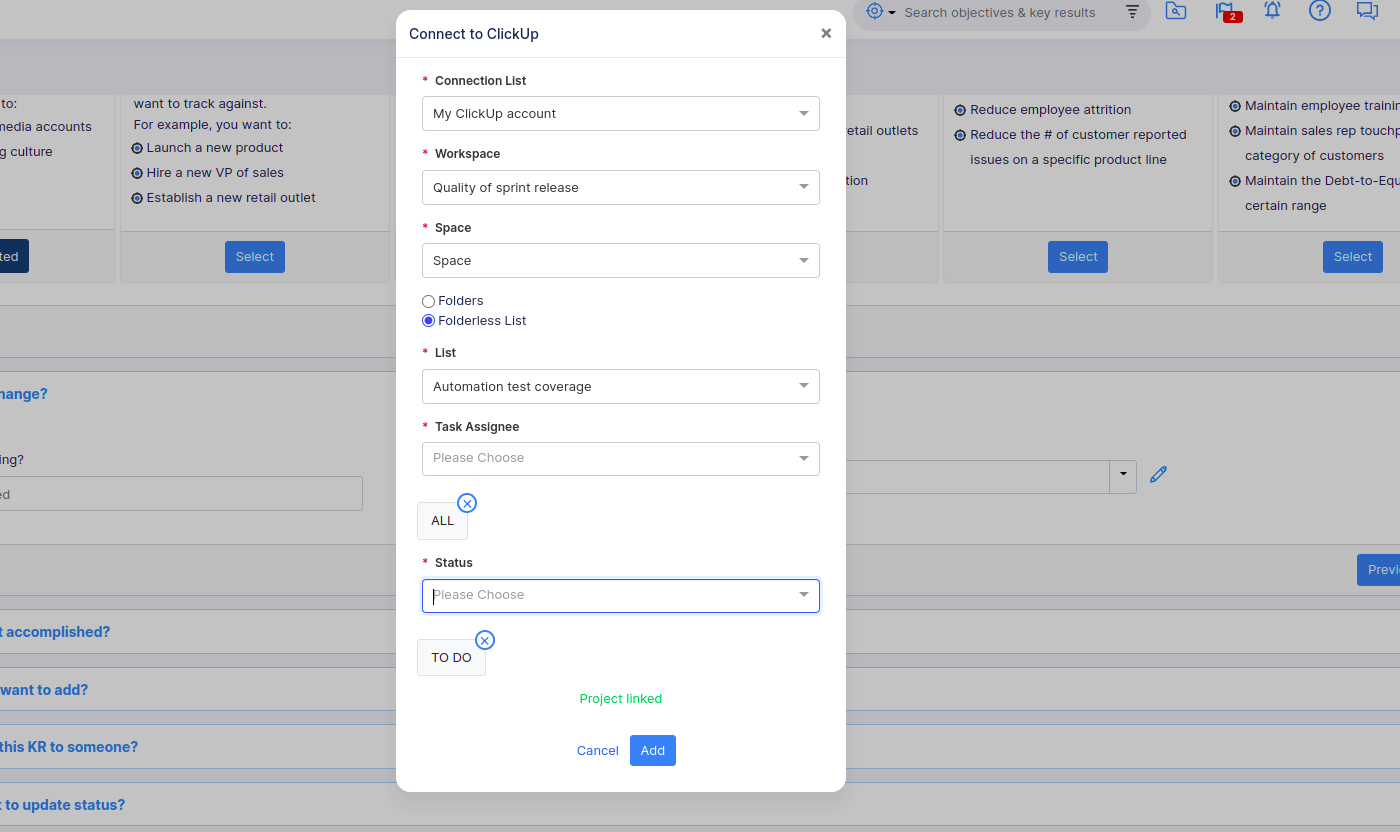 Step 8:
Once the Keyresult is created, click on the Check-in button. The percentage value of the Selected Workspace, Space, Folder, List, Task Assignee and Status will be fetched from ClickUp and displayed. Click on the Check-in Button and complete the Check-in.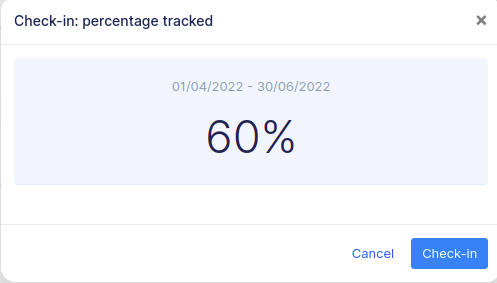 Step 9:
The status value will be updated in the key result.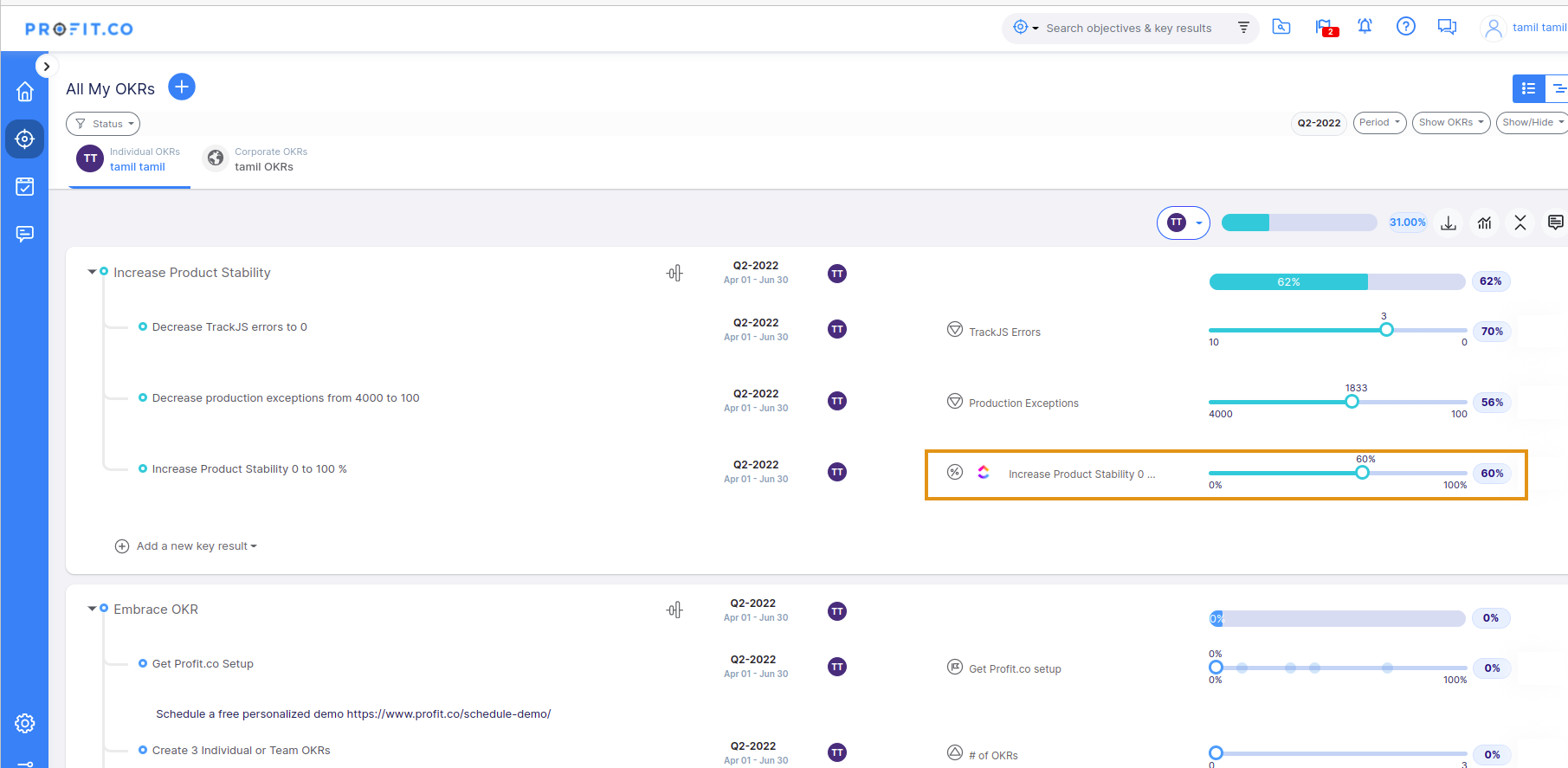 Execute your strategy with the industry's most preferred and intuitive software