Outlook Add-Ins is an automated program or utility that helps you automate tasks when you view or create messages. Now you can partner Profit.co with Microsoft Outlook to build add-ins that help you get things done in the Action center right from your inbox. Also, you can convert your subject of the mail to tasks instead of creating tasks manually by switching platforms.
What you can do with Outlook Add-Ins and Profit.co integration:
You can access Profit.co as a Get Add-Ins right from the Outlook mailbox.
You can show progress on pending OKR check-ins, task overdue, and complete tasks from the inbox.
The subject line of mail will get auto populated as a task title and you can create them as tasks and assign them to users from the mailbox.
Step 1:
Login to Outlook from your Microsoft account. Enter your Id and password and click on Sign-In.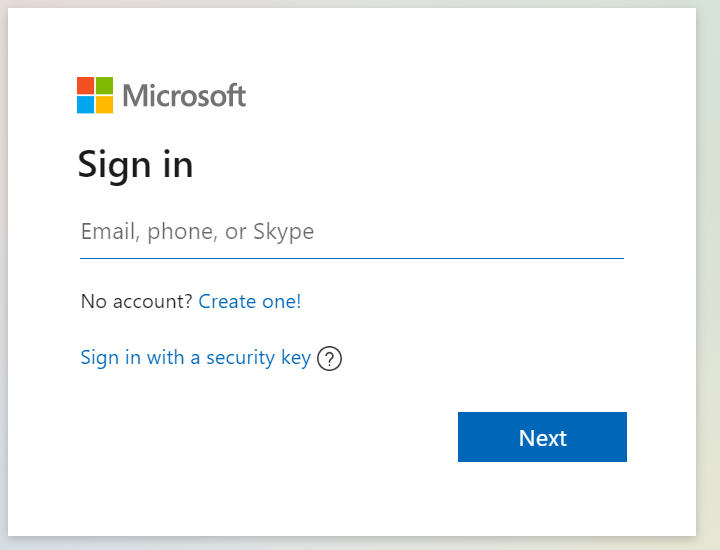 Step 2:
In the Outlook mailbox page, Click on the ellipses icon from the right corner.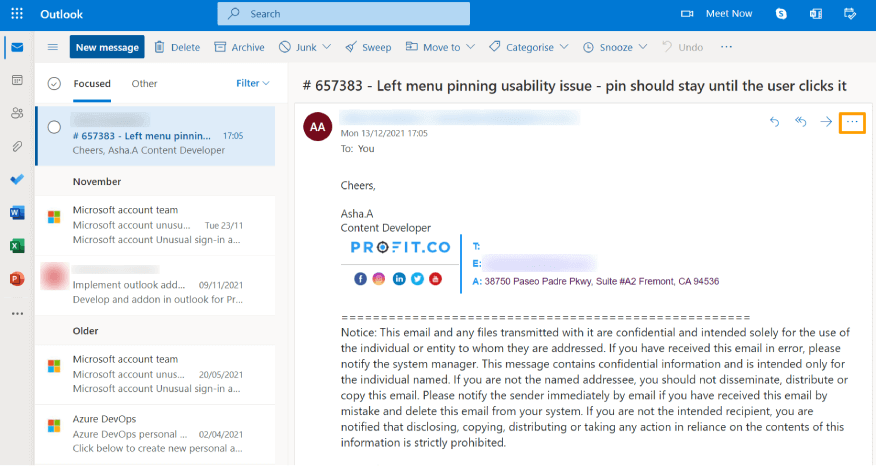 Step 3:
To Add Profit.co as the Add-Ins, Click on Get Add-ins.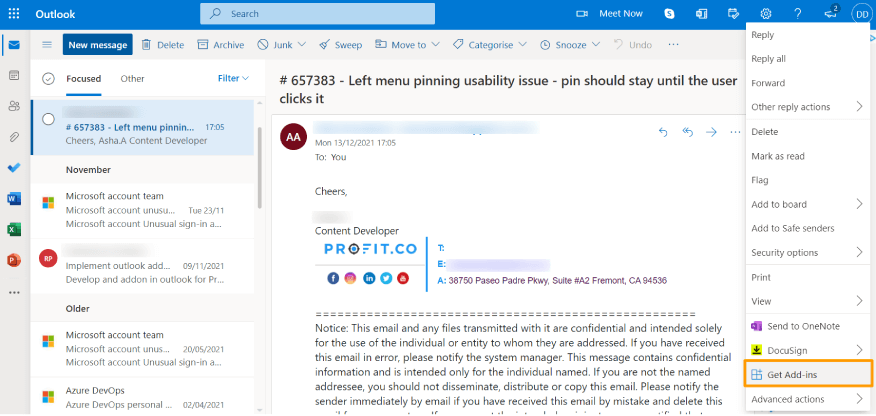 Step 4:
Now search for the Profit.co application and select Add.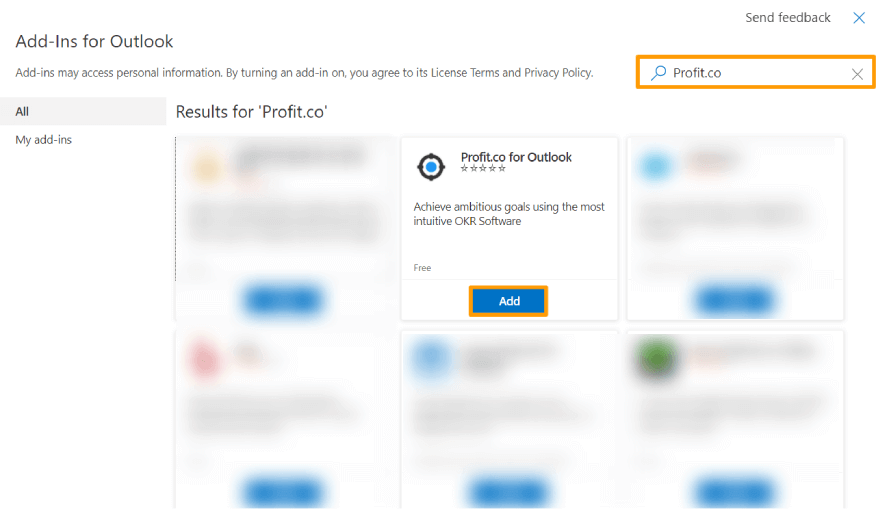 Step 5:
Click on Continue after reading the terms and the privacy policy. Now Profit.co will be added to Outlook.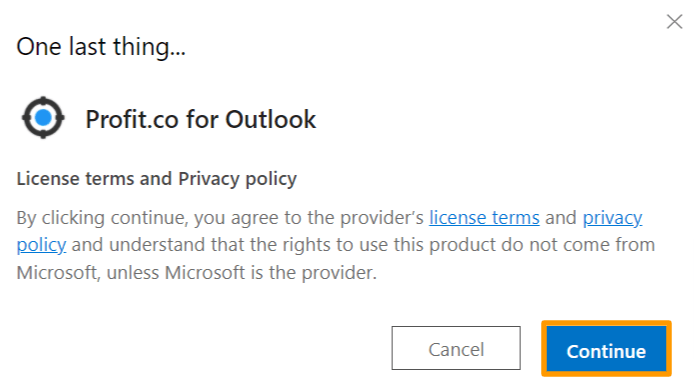 Step 6:
After making the connection successfully, click on the ellipses icon again and click on Profit.co for Outlook add-in from the right menu.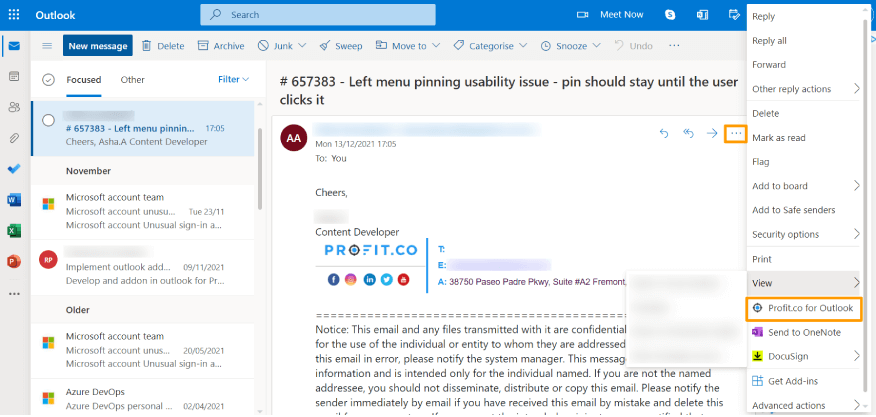 Step 7:
Now Sign In with your O365 Credentials which is registered with your Profit.co account.

Step 8:
After Signing In you will find the Add Task button to add tasks from Outlook and notifications on Pending check-ins of OKRs and Tasks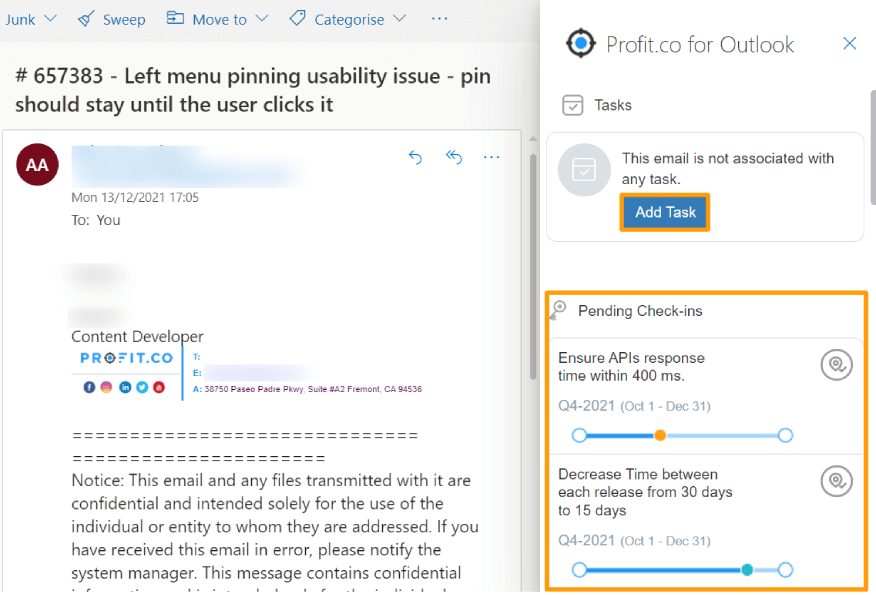 Step 9:
When you open a specific mail with a subject line, and you click on the Add Task button, Profit.co task will automatically consider the subject as the Task Title for you to work on the task right away. Also, you can select the assignee from the list and click Create Task.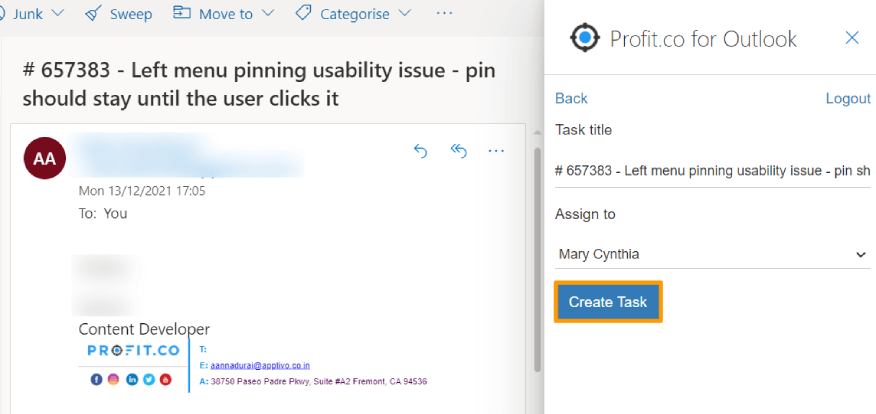 After clicking on Create Task, the task will be created and assigned to the assignee.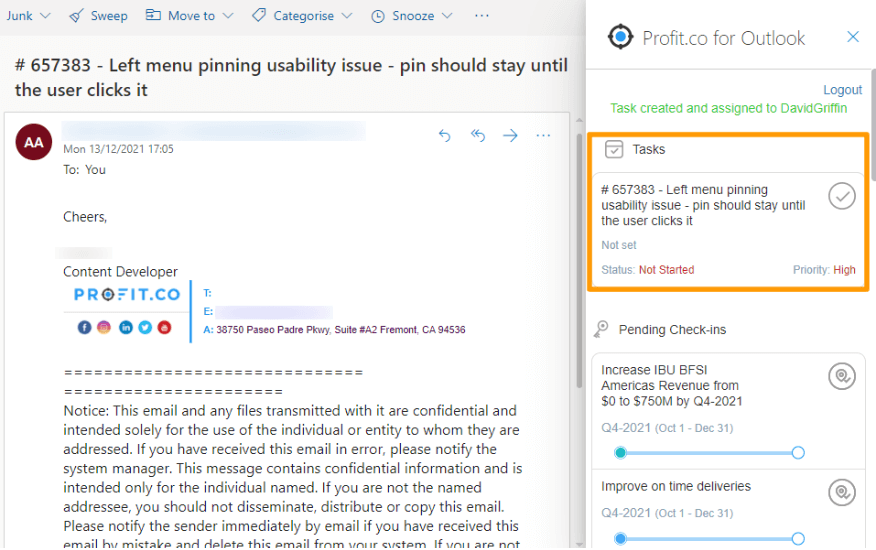 Also, the task will be reflected in your Profit.co account.
Step 10:
Also, you can check-in the pending OKRs. Click on the location icon to perform check-in.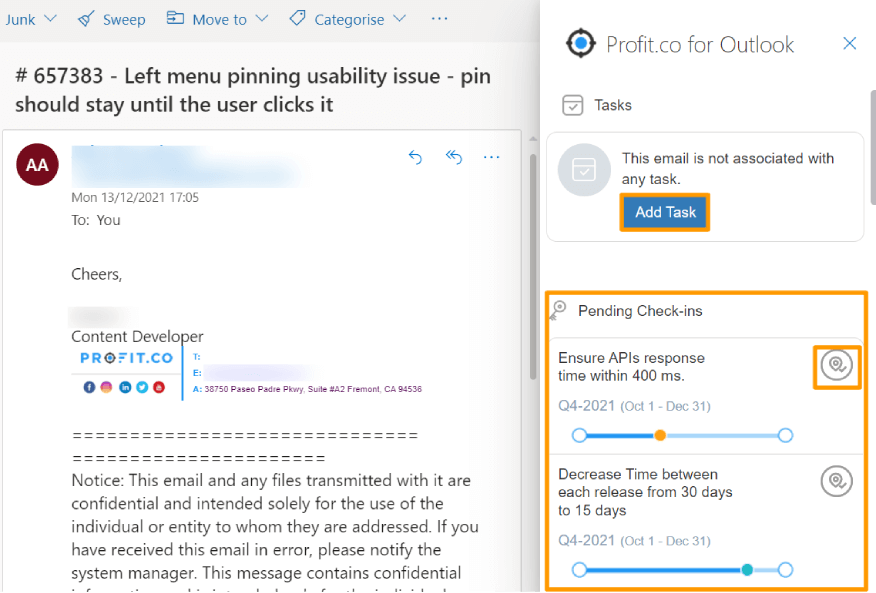 Here you can add value, change status and click check-In to show progress.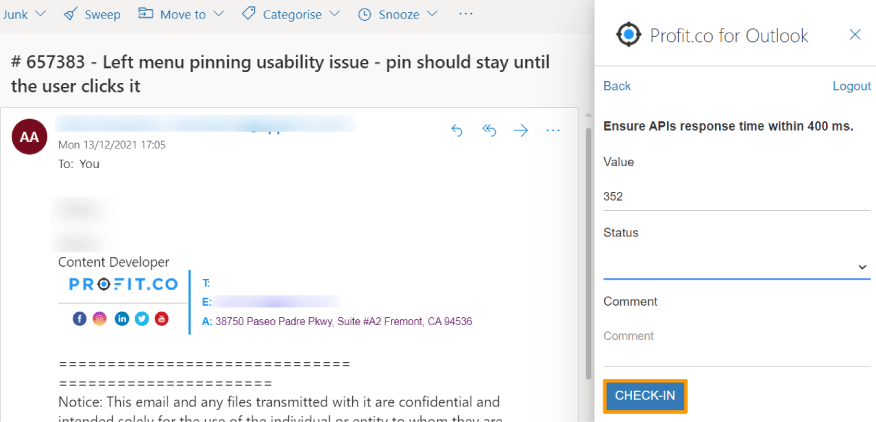 Step 11:
You can show progress for pending tasks and mark them as complete by clicking on the tick icon, once the Task is done.
Note: You can only complete tasks from Outlook, to change status and show tasks progress, please log in to your Profit.co account.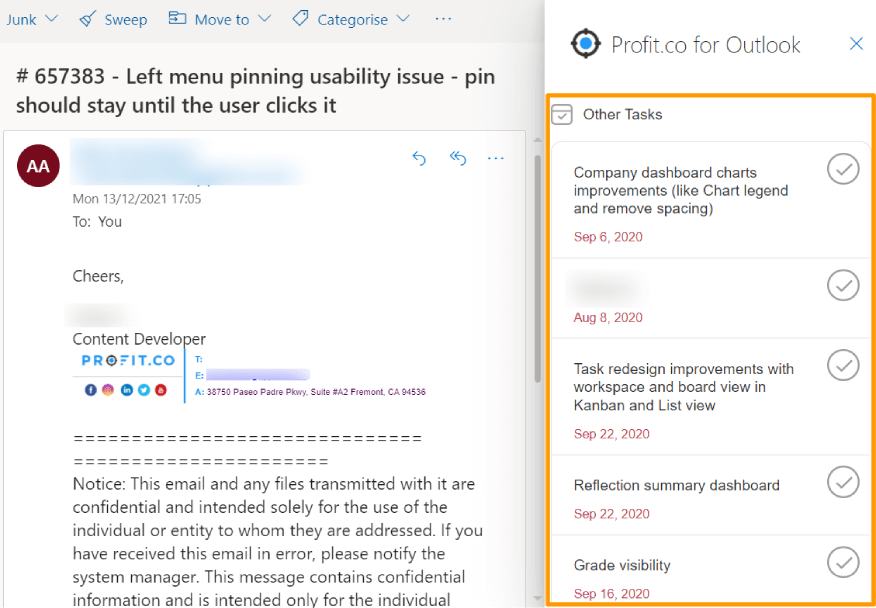 Execute your strategy with the industry's most preferred and intuitive software