Trello is a web-based, Kanban-style, list-making application and is developed by Trello Enterprise, a subsidiary of Atlassian.
What you can do with Profit.co – Trello KPI Integration?
You can track the status of the number of tasks in the Task Board list through Profit.co key results and keep your progress updated.
Configure Trello in Profit.co
Note: Only Super Users can be able to configure the Profit.co <> Trello Integrations.
Step 1:
Navigate to Settings from the left navigation panel.
Click on Integrations, On the Connectors page, Select the User Level tab and enable the Trello toggle.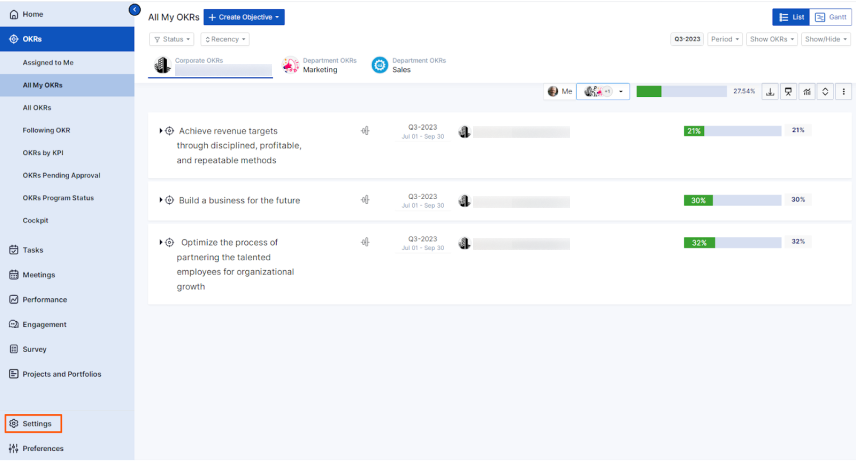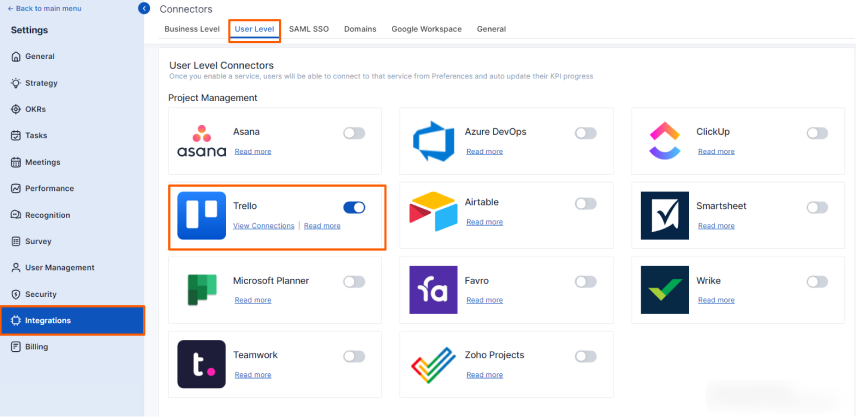 Step 2:
Navigate to Preference from the left navigation panel and select the Integrations tab and select Trello Manage button to make a connection.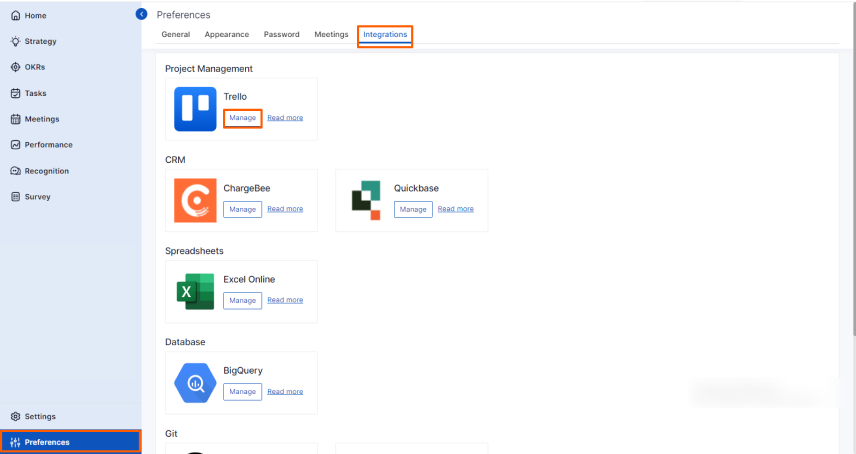 To establish a new connection, click on the Connect to Trello button.

Step 3:
Enter the Connection name and paste the copied API key & Token from Trello account and click on the Create Button to discover the connection.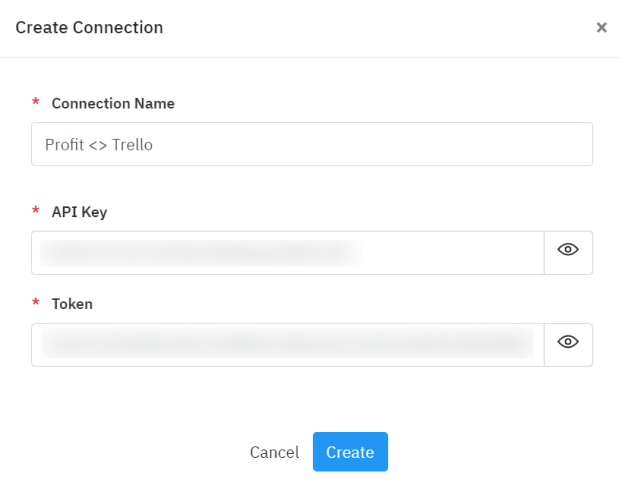 Step 4:
Select the key result which you want to Integrate with Trello and click on the edit button and enable auto update toggle to select Trello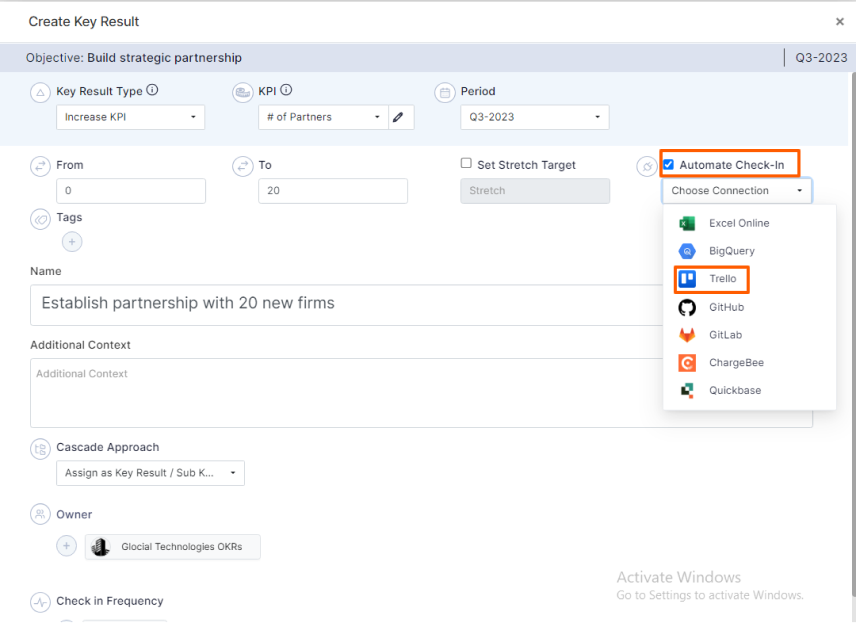 Step 5:
Select the workspace name, board and list to update the current value from Trello and click Add to update the value in the key result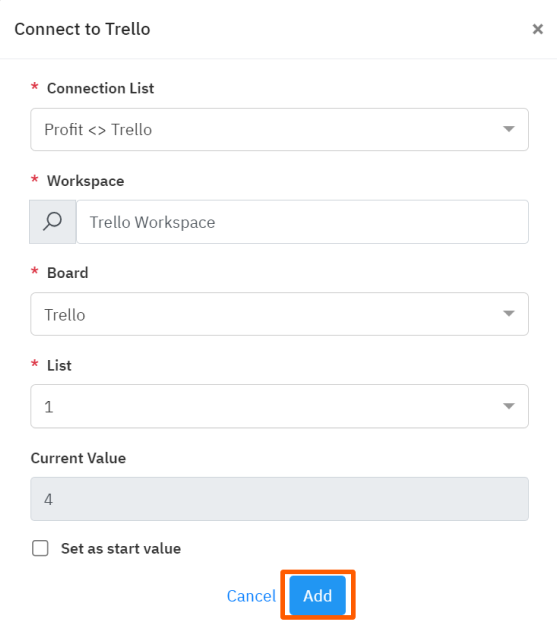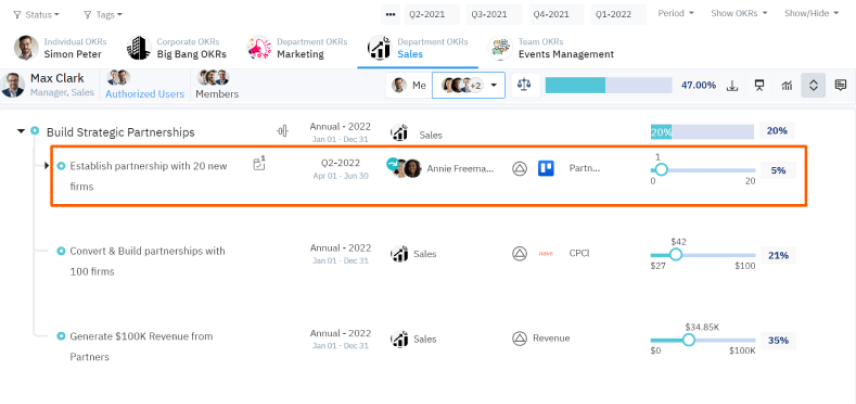 Step 6:
Once the Trello Integration is done, Click on the check-in slider bubble to update the progress.
Click on the Check-in button and update the Progress.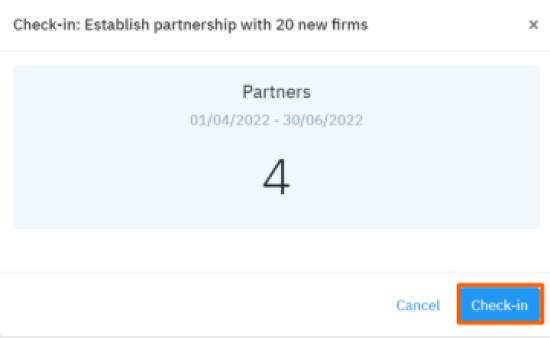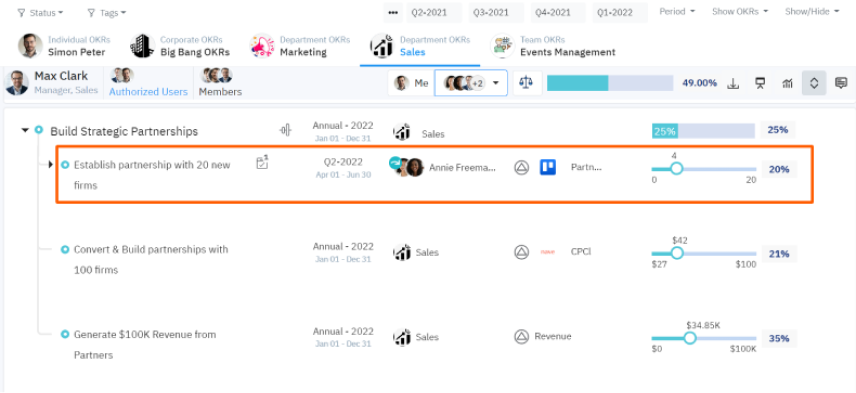 Execute your strategy with the industry's most preferred and intuitive software