Profit.co enables users to integrate google sheets with their accounts and automate their key results progress update.
Once you do so, your key results can be connected to sheets in your Google account and you can auto-update your progress.
Integrating Google Sheets with your Profit Account
Step 1:
You need to be a superuser to set up the integration for those in your organization. To do so, go to Settings→Integrations→and Spreadsheets. From there, you can enable the Google Sheets toggle.
This will enable Google sheets integration for all the users in the organization.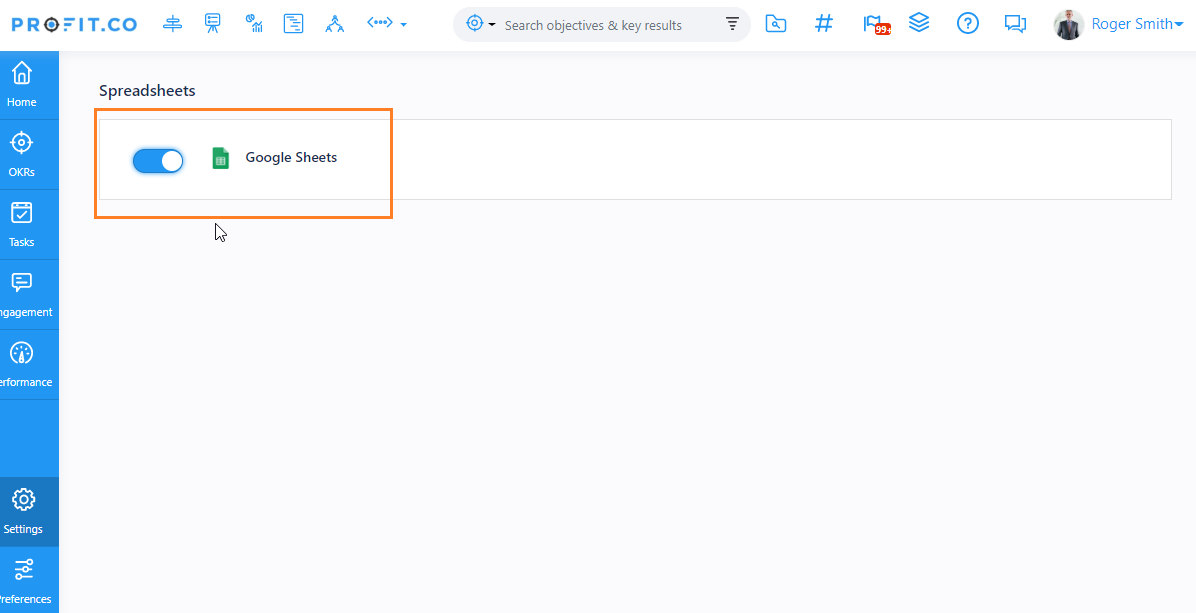 Step 2:
Individual users can then connect their own Google accounts to their Profit accounts by going to Preferences→Integrations→and pressing Manage. From there you can sign in to your Google Sheets account and add as many accounts as you'd like.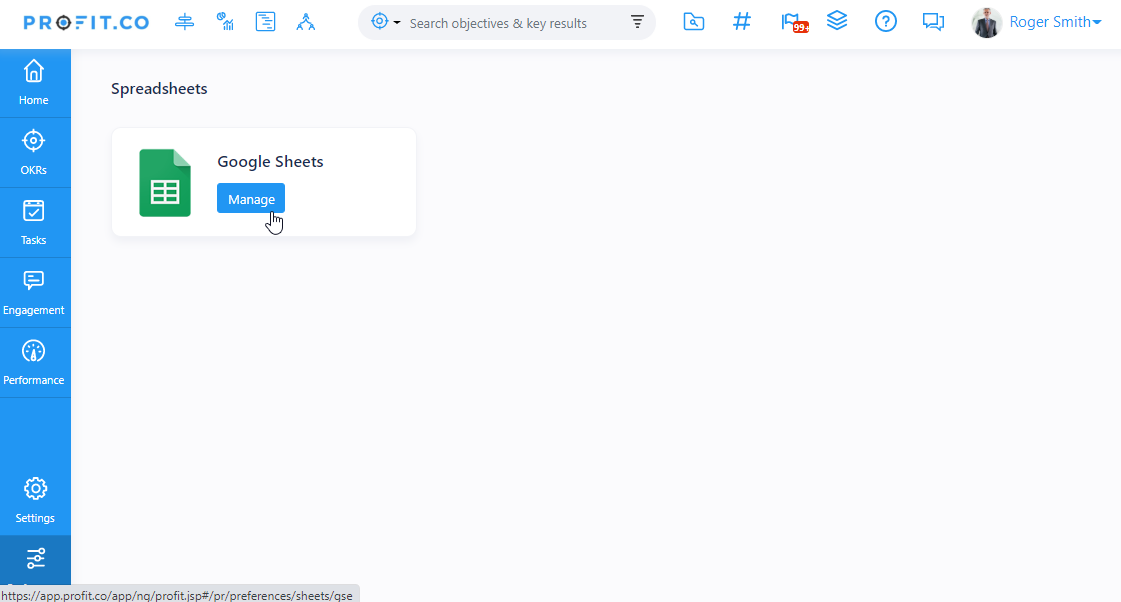 Once you click 'Allow' you will be directed to the G Suite connectors page.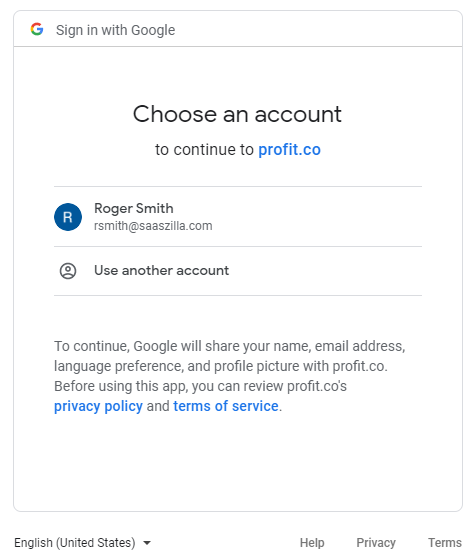 Step 3:
Once your accounts are all set up and linked, you're able to connect your key result progress to existing Google Sheets data.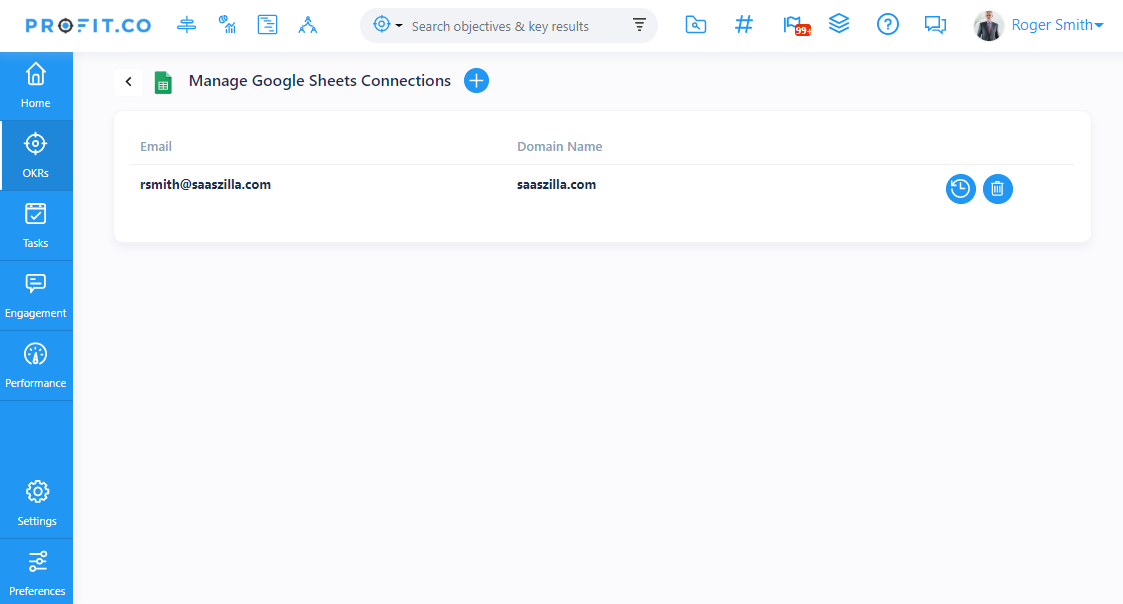 Automating Key Results with Google Sheets
Step 1:
When creating your key results, you can integrate Google Sheets using the form or the step by step guide for percentage tracked, Increase, Decrease, and Control KPIs.
Make sure that you've set up your Google account with your Profit account in the Integrations section of your Preferences.
we'll select the step by step guide to create our integrated key result.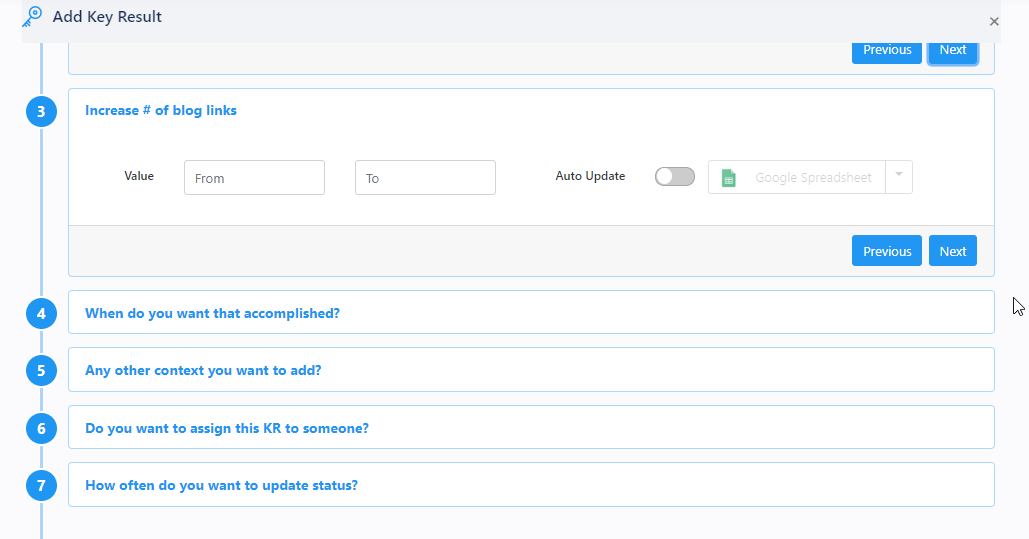 Step 2:
After selecting the KPI, in the 3rd step, enable the toggle of Auto update to connect your google sheet.
From the drop-down menu, select the connection. Click on the pencil icon to open a pop-up window where you can select the spreadsheet, sheet, and column and row. The system will automatically fetch the cell value. Clicking on update will consider the current value as the starting value for the key result. You can enter a different value of your choice in the 'from' value box.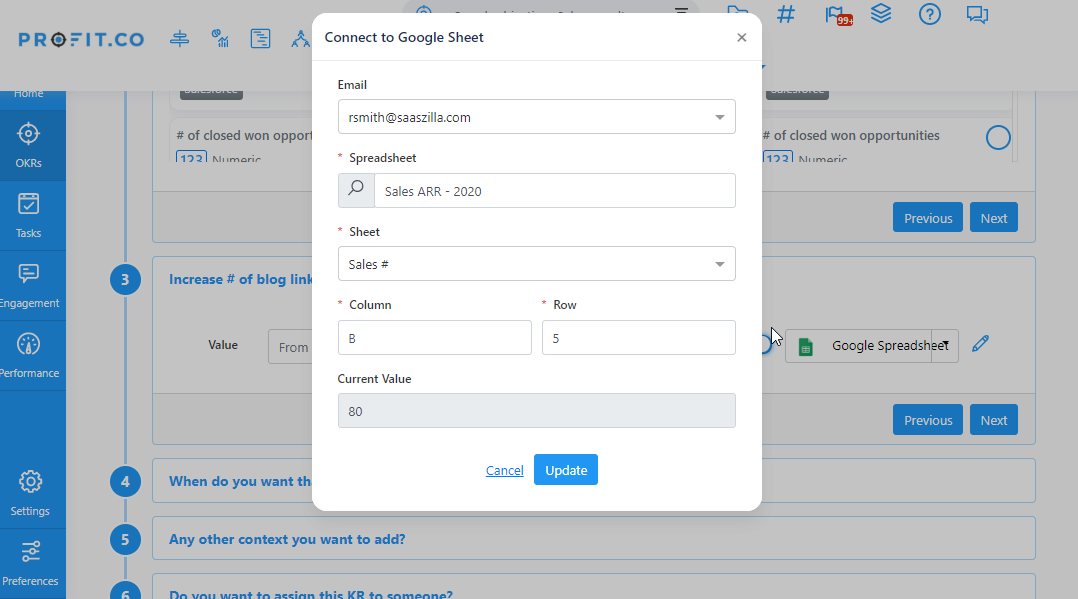 Step 3:
Once we create the key result, we'll see it added under our objective, with the sheets icon representing the integration. If you select the icon, you'll be able to see when your progress was last synced. Your progress will be synced every hour, so if you change the value in your spreadsheet, that will be reflected here. In between, you can also refresh the sheets data to see if your progress has been updated.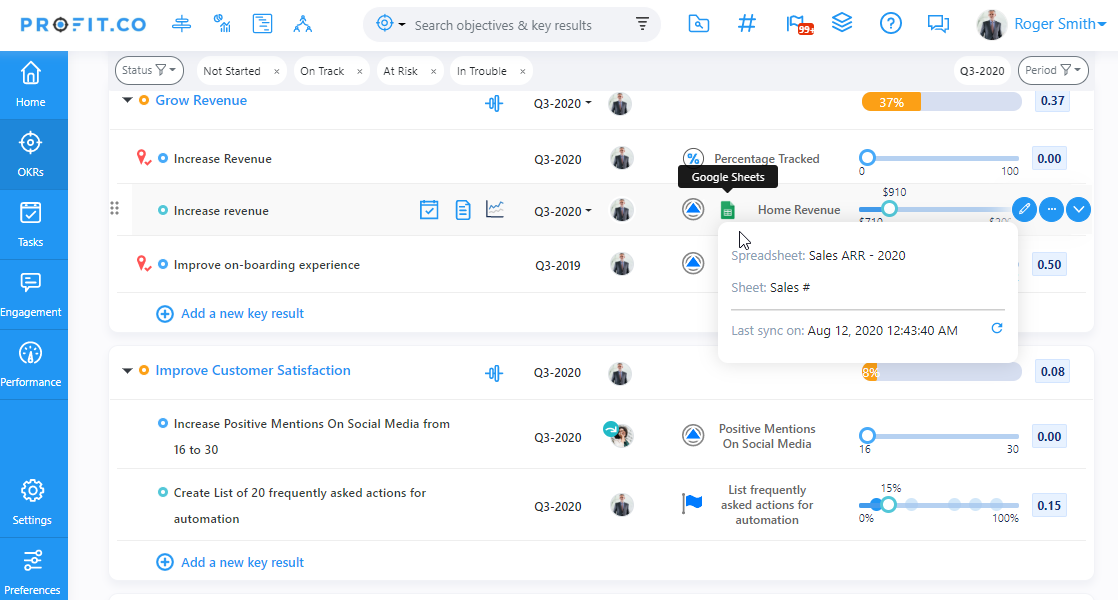 Dragging the slider will automatically retrieve the current value from the sheets and clicking on the check-in button will open the check-in window where you can select the status and enter your comments to complete your check-in.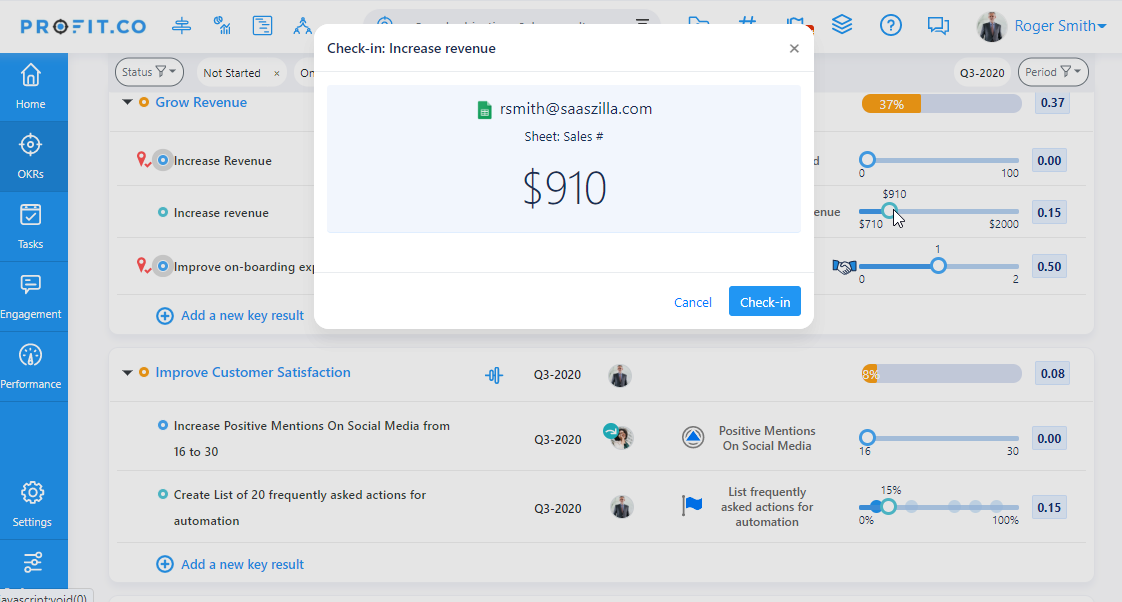 Execute your strategy with the industry's most preferred and intuitive software