Workday ERP is a software system used for planning in areas such as human capital management (HCM), professional services automation, project management, finance, analytics, and more.
What you can do with Workday and Profit.co Integration?
Profit.co's integration with Workday allows you to sync the users from Workday and create them as users in Profit.co. It simplifies the synchronization process.
You can Import First name, Last name, Email ID, Manager, Departments, and Job title, from the Workday account to Profit.co
Configure Workday in Profit.co
Note: Super Users can only enable the Workday integration in Profit.co
Step 1:
Navigate to Settings → Integrations
On the Connectors page, Select the Business Level tab and click on the Workday Manage button.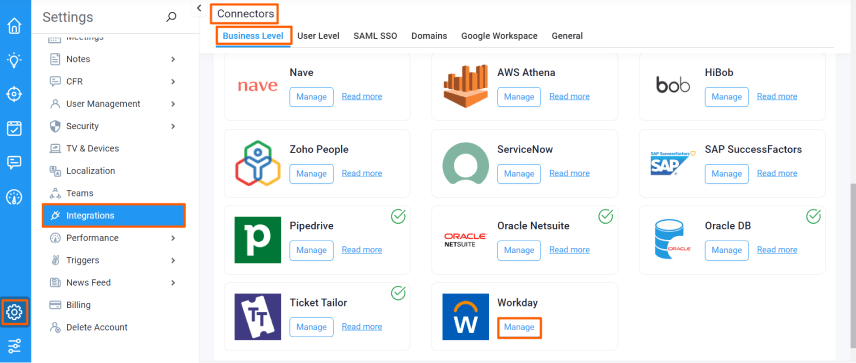 Then, click the Connect to Workday button.

Step 2:
Enter the Connection Name and required details and click on Create button to configure the Workday Integration connection successfully.


Step 3:
Once the connection is established, It will import users from your Workday account to Profit.co after 30 mins.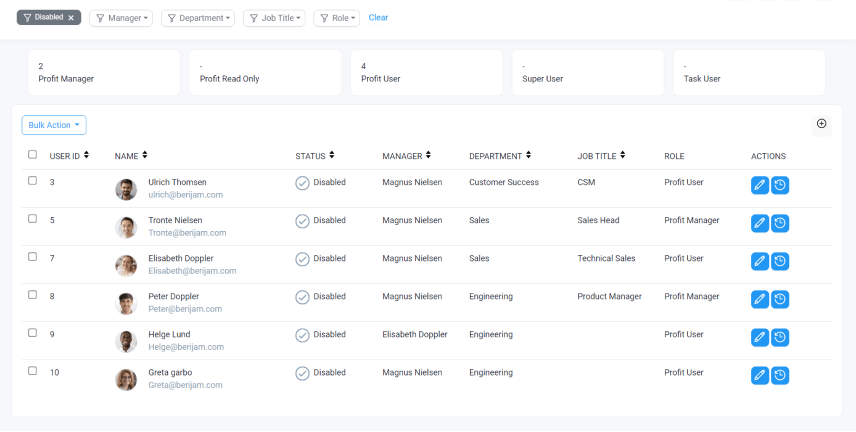 Step 4:
At any stage, If you do not want to synchronize the user details for a particular period of time you can enable the Pause Connection toggle. Users will not be synchronized until you disable the toggle.
If you want to know the summary of imported users, you can enable the Share Summary toggle. After sync, you will receive an email with the user's information.
You will also have the option to do the Field mapping. Field mapping shows records of workday and Profit.co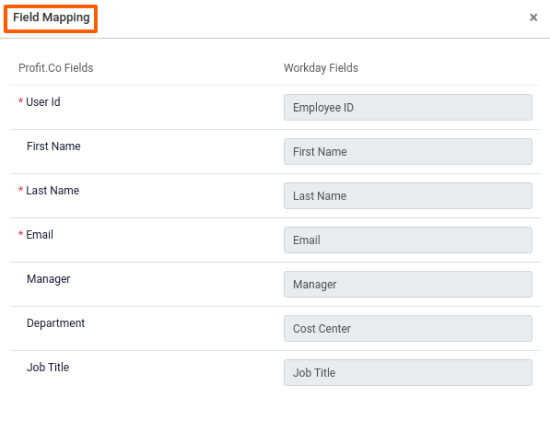 Note:
1. The first sync will happen only after 30 mins once the sync is done and other syncs will happen every day at 9 PM local time.
2. All users will be given Profit user access permissions and by default their login permissions will be in the disabled state, you have to enable it manually.
Execute your strategy with the industry's most preferred and intuitive software