Drivetrain is an enterprise resource planning (ERP) platform that comes with a robust financial management solution. It helps companies manage key business processes with a single, fully integrated cloud-based system. Some of those processes include enterprise resource planning and financials, CRM, e-commerce, inventory, and more.
What you can do with Drivetrain and Profit.co integration?
Integrate Drivetrain fields with Profit.co key result and automate the progress.
Configure Drivetrain in Profit.co
Note: Only Super Users can configure the Drivetrain integration in Profit.co.
Step 1:
Navigate to Settings → Integrations from the left navigation panel.
On the Connectors page, Select the Business Level tab and click on the Drivetrain Manage button.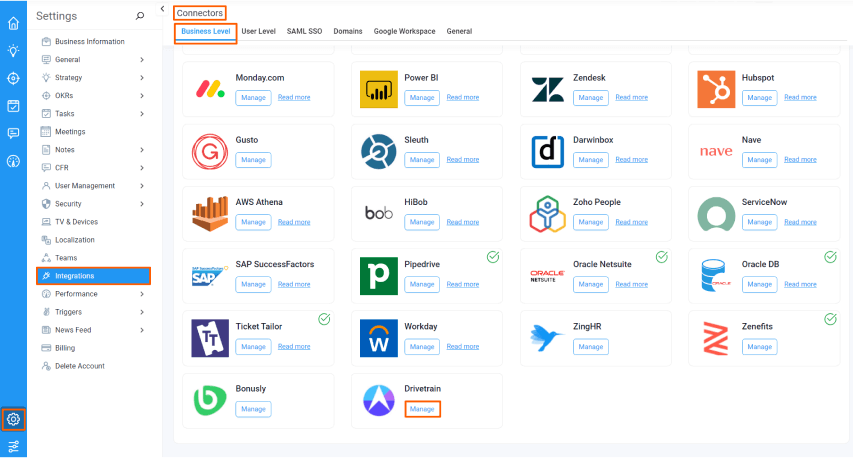 Then, click the Connect to Drivetrain button.

Step 2:
Enter the Connection Name and required details and click on the Connect button to successfully configure the Drivetrain Integration connection.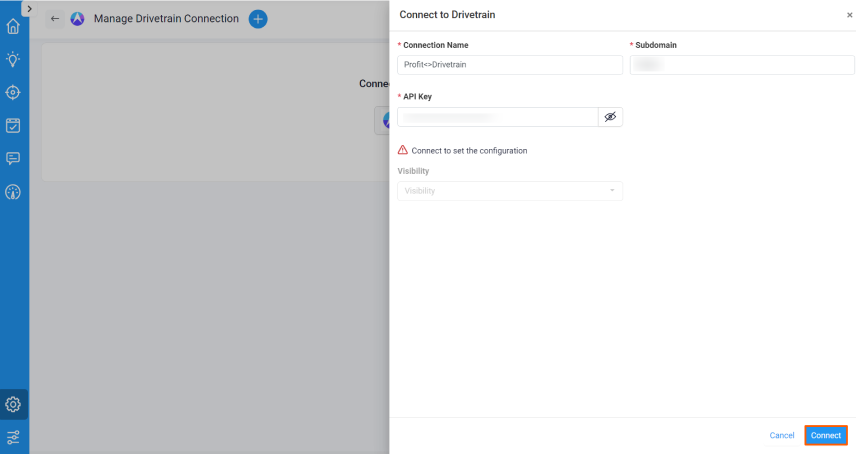 Step 3:
Now Create a key result Using the Form in Profit.co where you want to integrate the Drivetrain in a key result.
Note: Drivetrain supports Increase KPI, Decrease KPI, or Control KPI type.
Choose the required Key Result type and KPI and enter the Key Result name.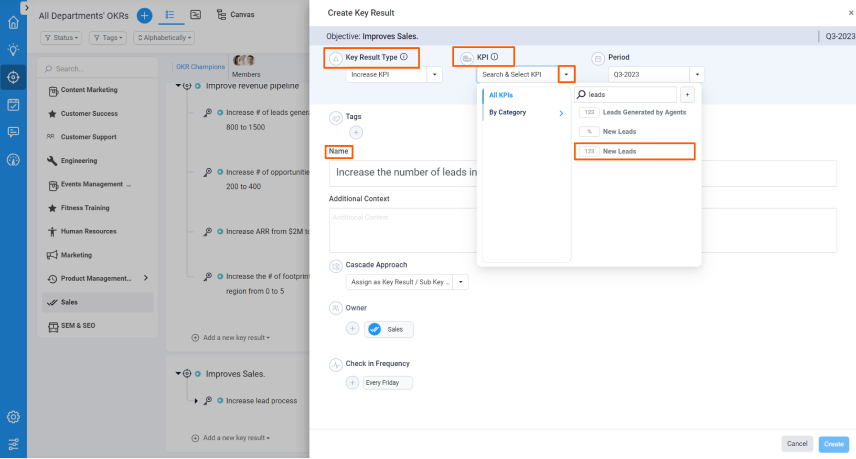 Select the Automate Check-in and choose Drivetrain from the Connection dropdown.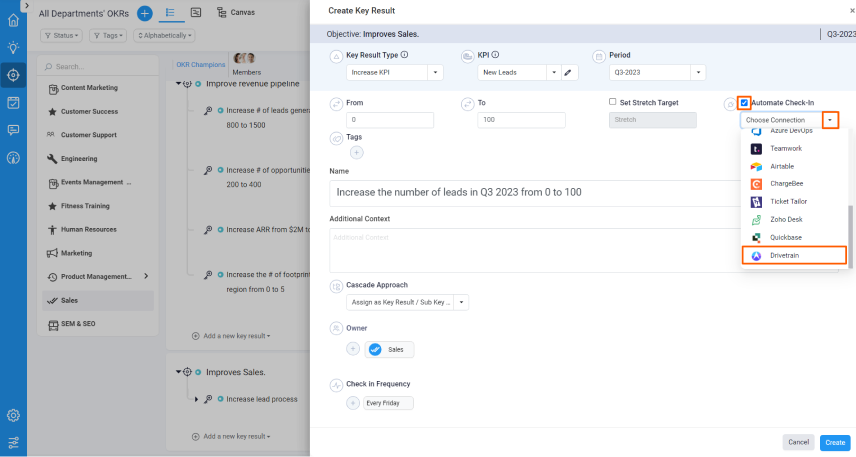 On the Connect to Drivetrain tab, select the required Metrics and the Date Range. To retrieve the Check-in value from Drivetrain to Profit.co and click on the "+Add" button to include the necessary Dimension filters. You will find the Current Value of the number of leads.
Then, click Add.
Note: You can also set the current value as the start value by clicking the Set as start value checkbox.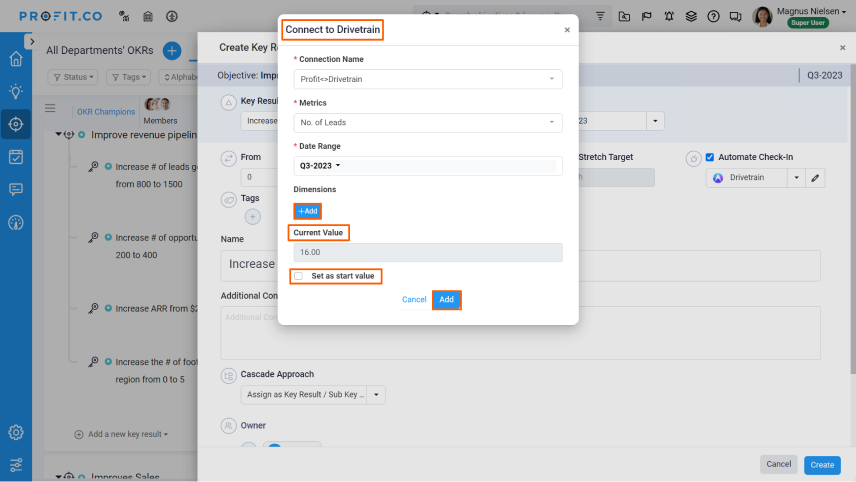 Once the Key Result is successfully created, click on the Check-in button and complete the Check-in to update the status value in the key result.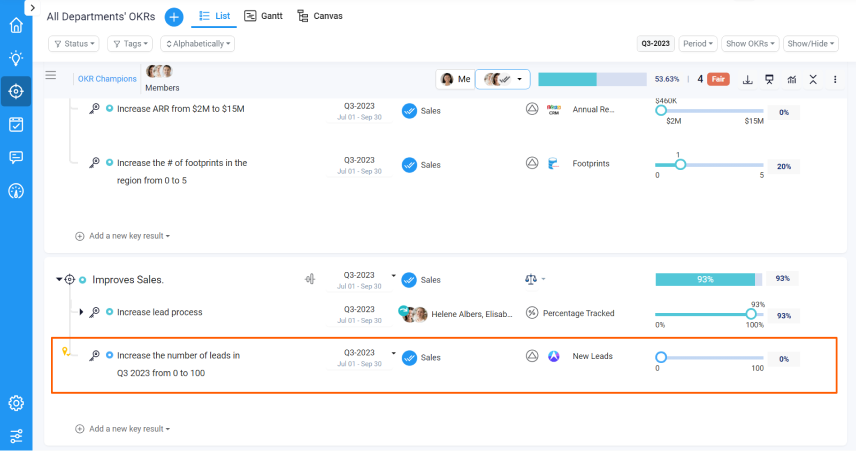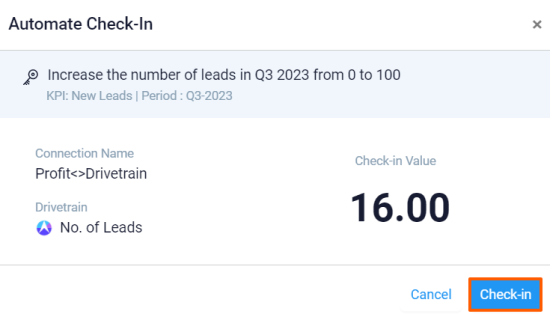 If you check-in you'll be redirected to the review page. Finally, you can Update it to make progress to your key result.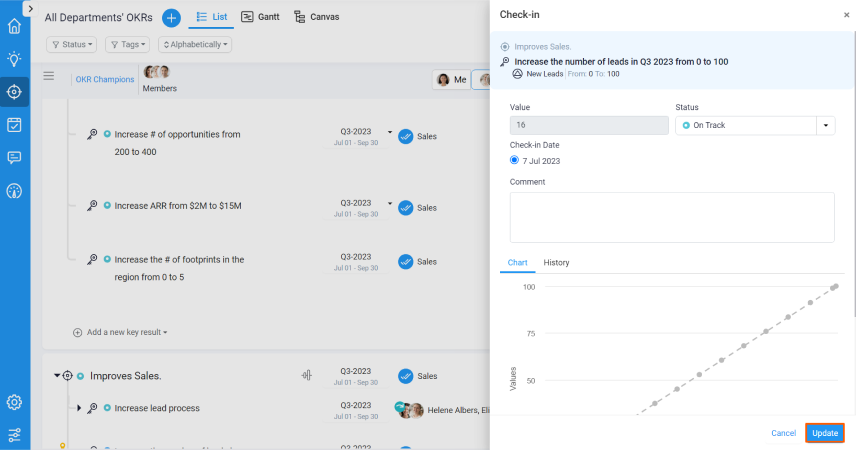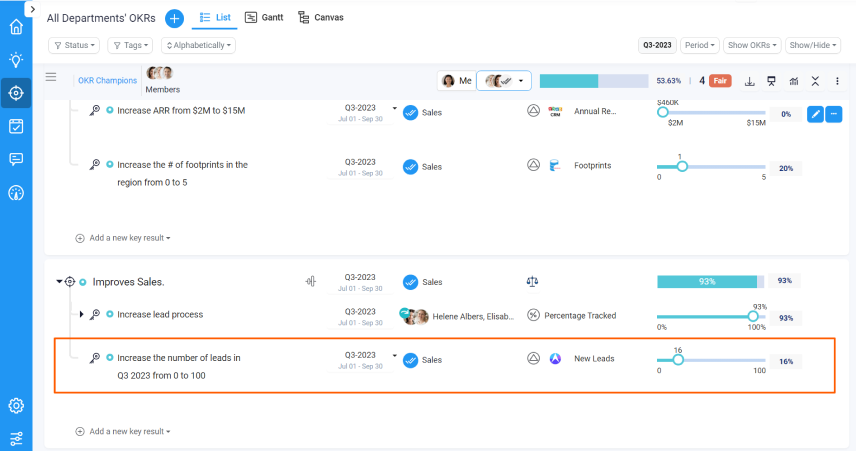 Note: The automatic check-in will happen every day at 09.00 AM based on the user region.
Execute your strategy with the industry's most preferred and intuitive software