Profit.co's integration with Jira allows you to link your data from Jira and automatically update your key result progress using JQL query. You can use Jira integration to track the progress of issues and projects. Whenever you check-in your key result it fetches the data from Jira and also automatically synchronizes the data every 24 hours.
Integrating Jira with your Profit Account
Step 1
You must have superuser access to perform the following tasks.
Login to your Profit.co account and navigate to the settings → Integrations → Connectors.
Click on the Manage icon in the box for Jira integration.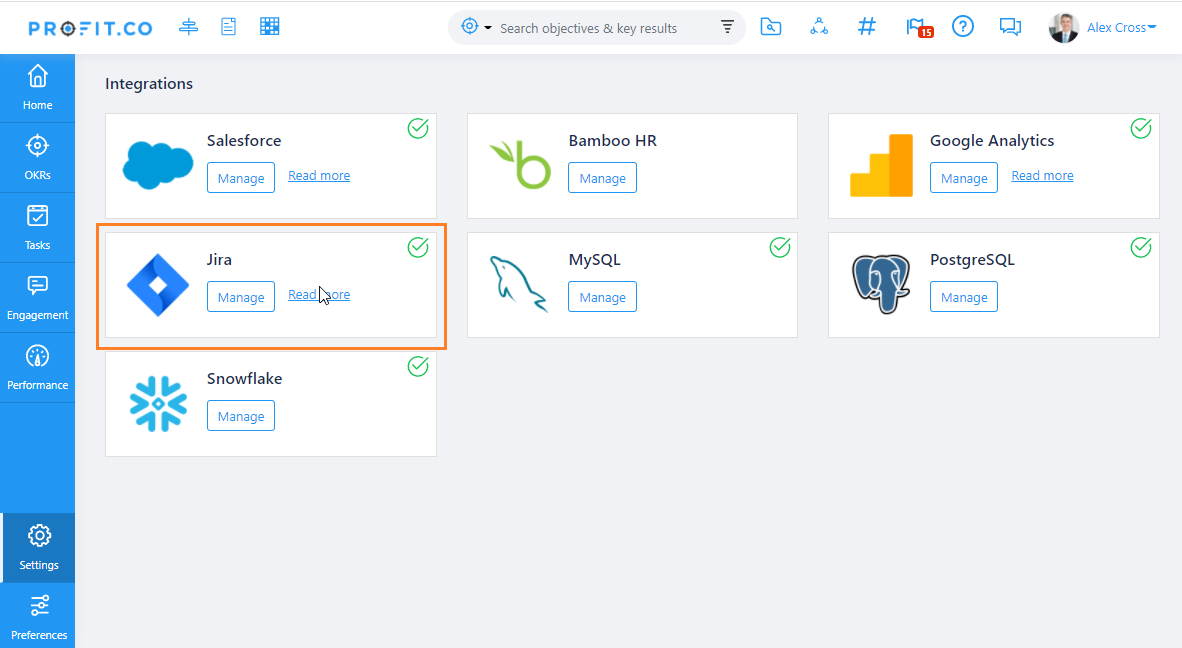 Step 2
Click on the Connect to Jira button and in the pop-up enter the name you wish to give for this connection.
In the next box, enter the sub-domain name of your Jira account. Finally enter the API key and press Connect. To get the API token please follow step:3 otherwise move to step:4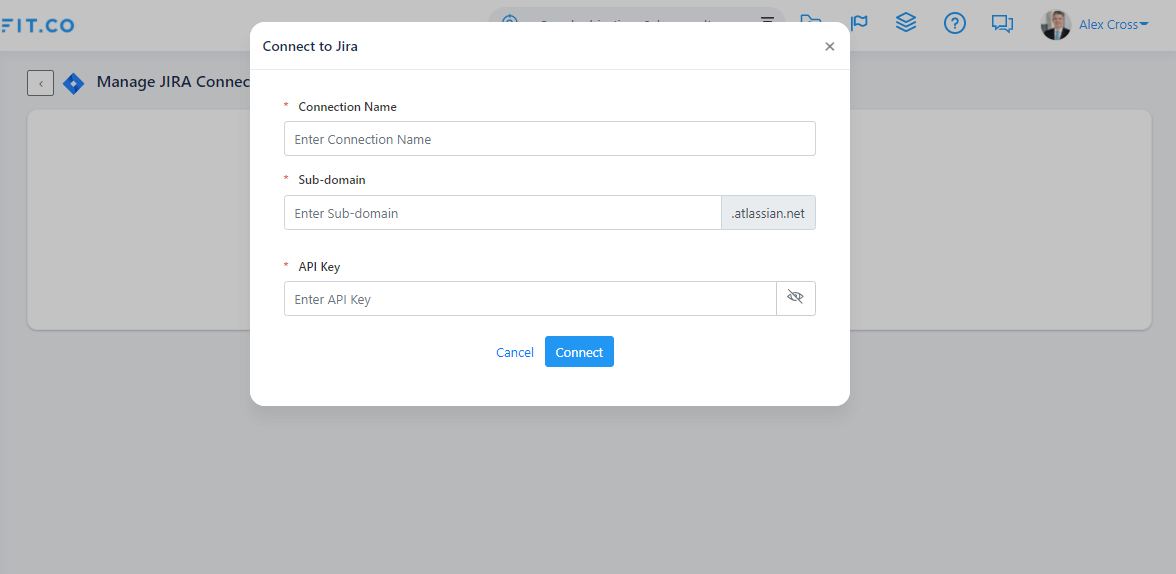 Step 3
To get the API keys, login to your Jira account and click on the settings icon on the top right corner and press the Atlassian account settings.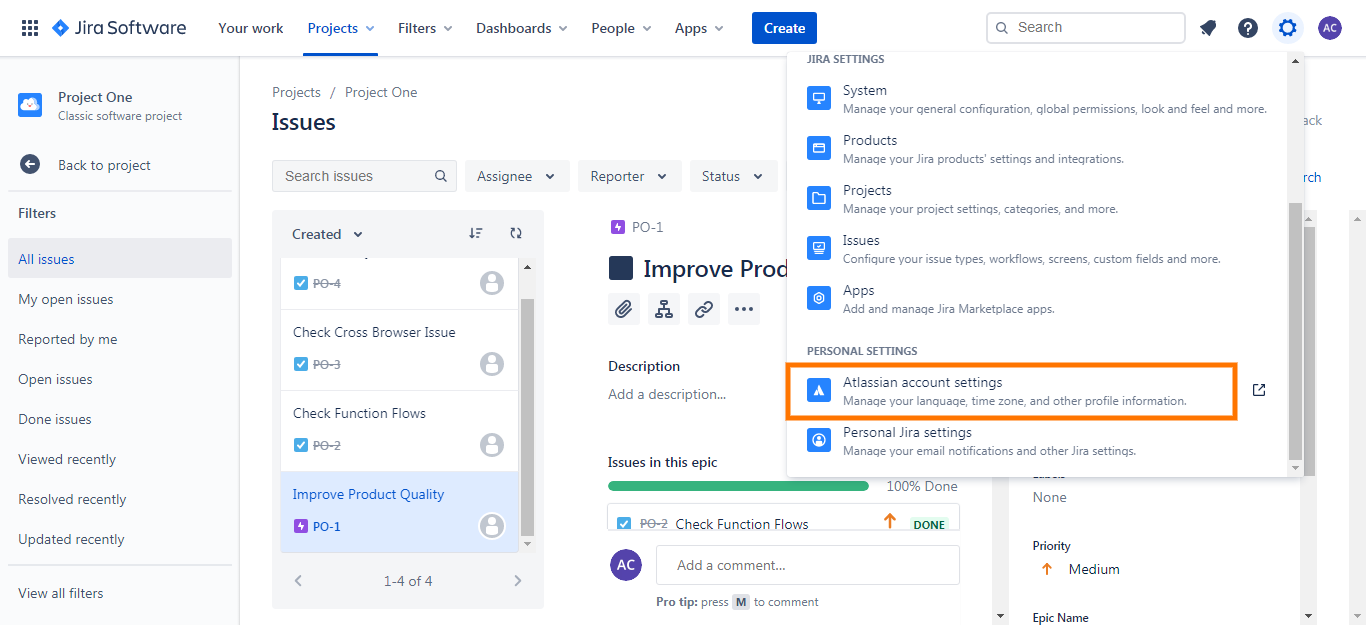 You will be redirected to the settings page. In the security tab, click on Create and manage API tokens and copy the API you have created.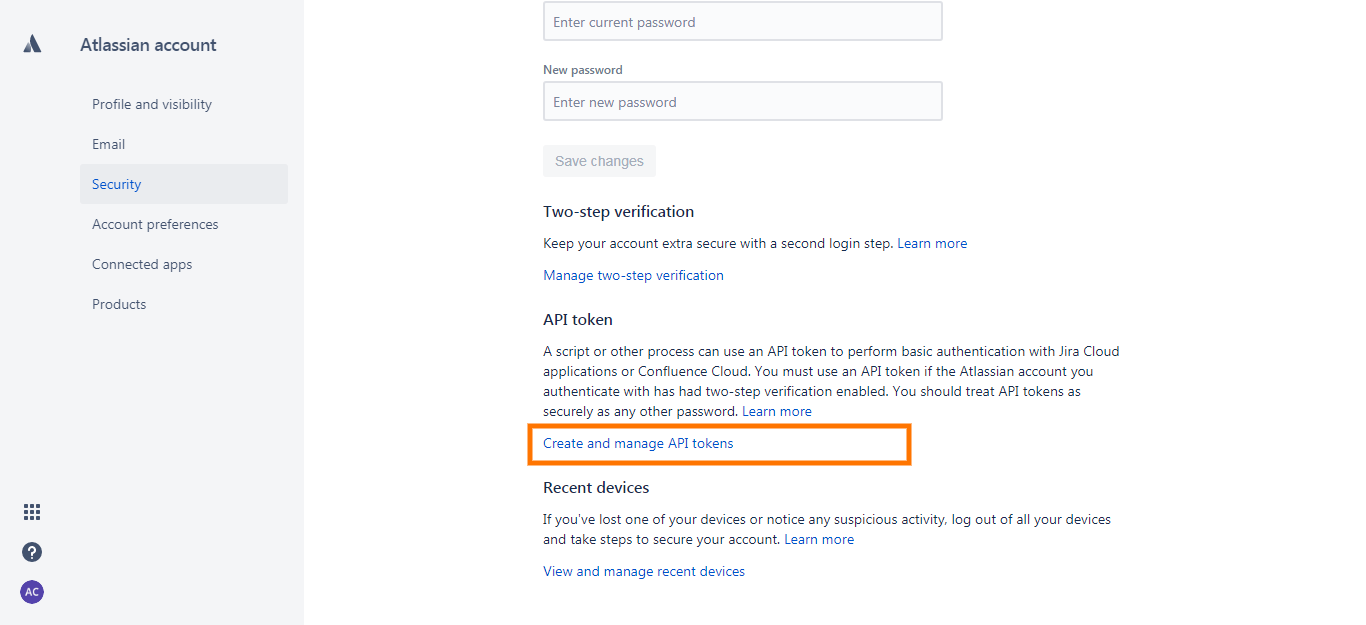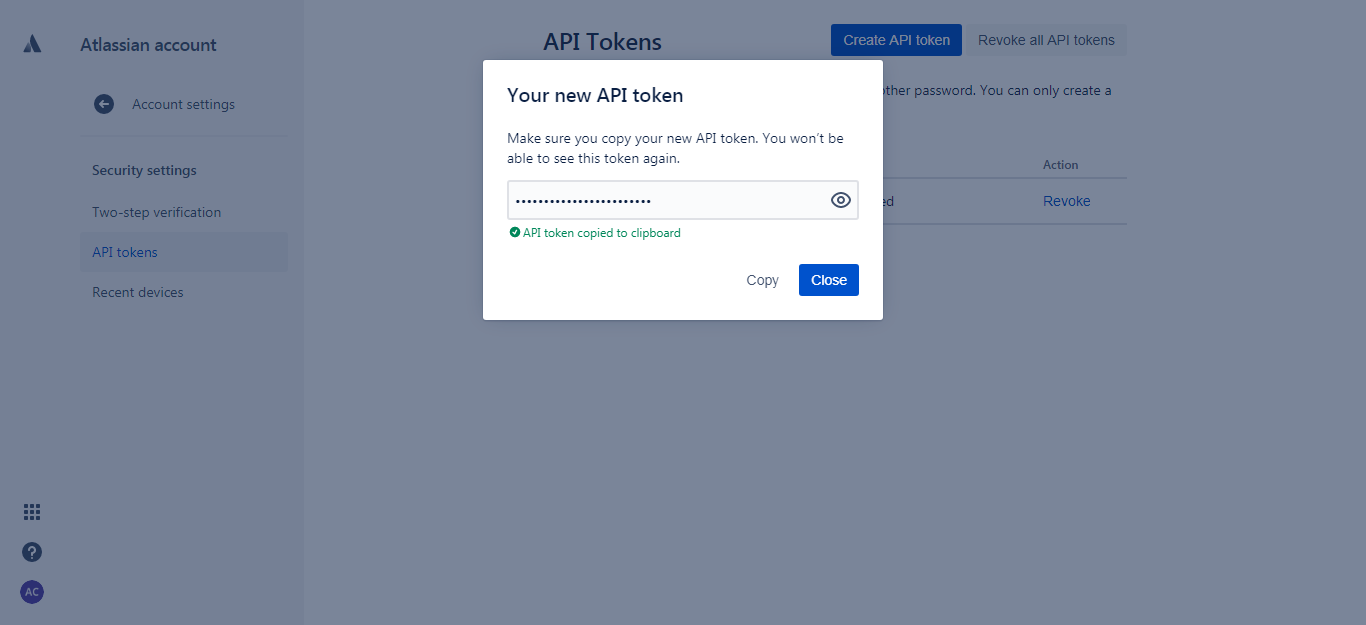 Step 4
Paste the API token and press Connect. This will establish a connection between your Jira and Profit.co accounts.

Automating Key Results with Jira using JQL query
Step 5
In your OKR page, click on add a new key result button under any OKR and select using form or step by step method.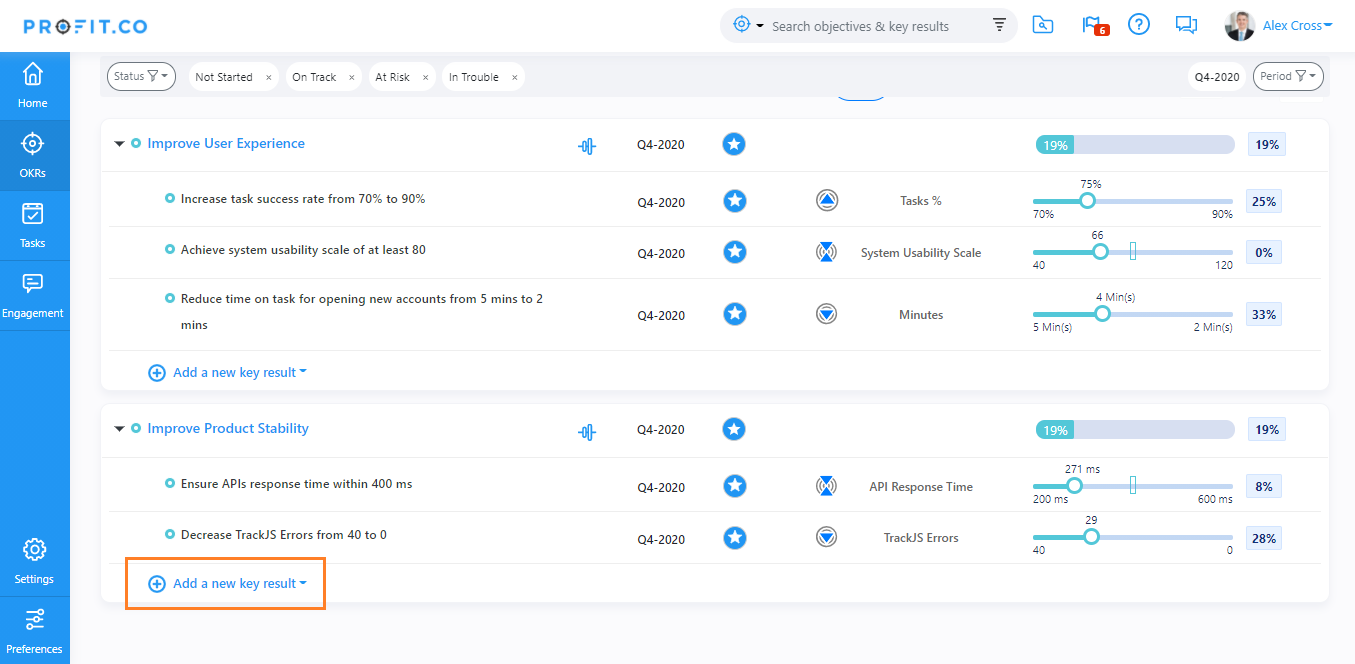 Select Increase, decrease, or control KPI key result type to connect Jira data to your KPI. In this example, the key result Increase Resolved open issues from 0 to 25 is selected. Enable the toggle next to the connection icon to link you Jira data to this key result.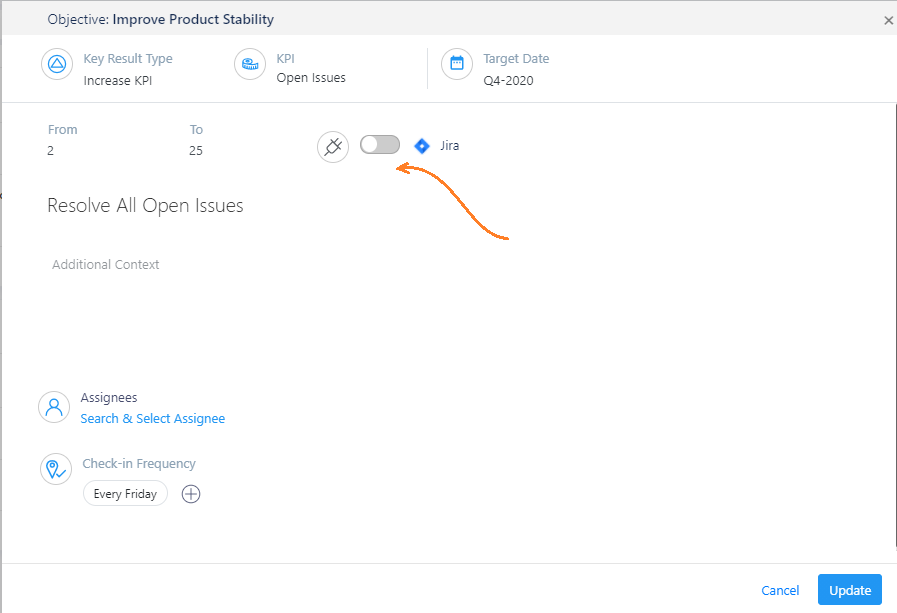 Write your JQL query and click run to check the current value. Update the icon and save your key result.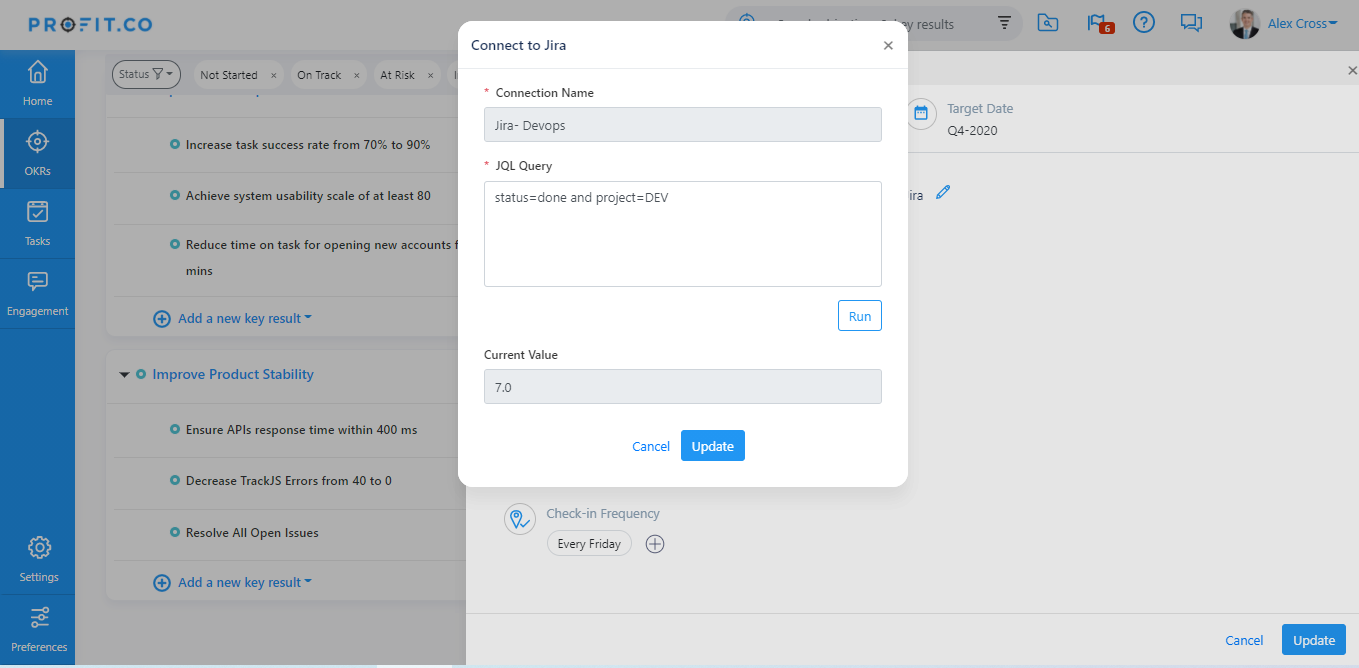 Step 6
Now your key result progress has been automated. Every 24 hours the system captures the data from Jira and updates here or you can drag the key result slider to fetch the current data and update it yourself.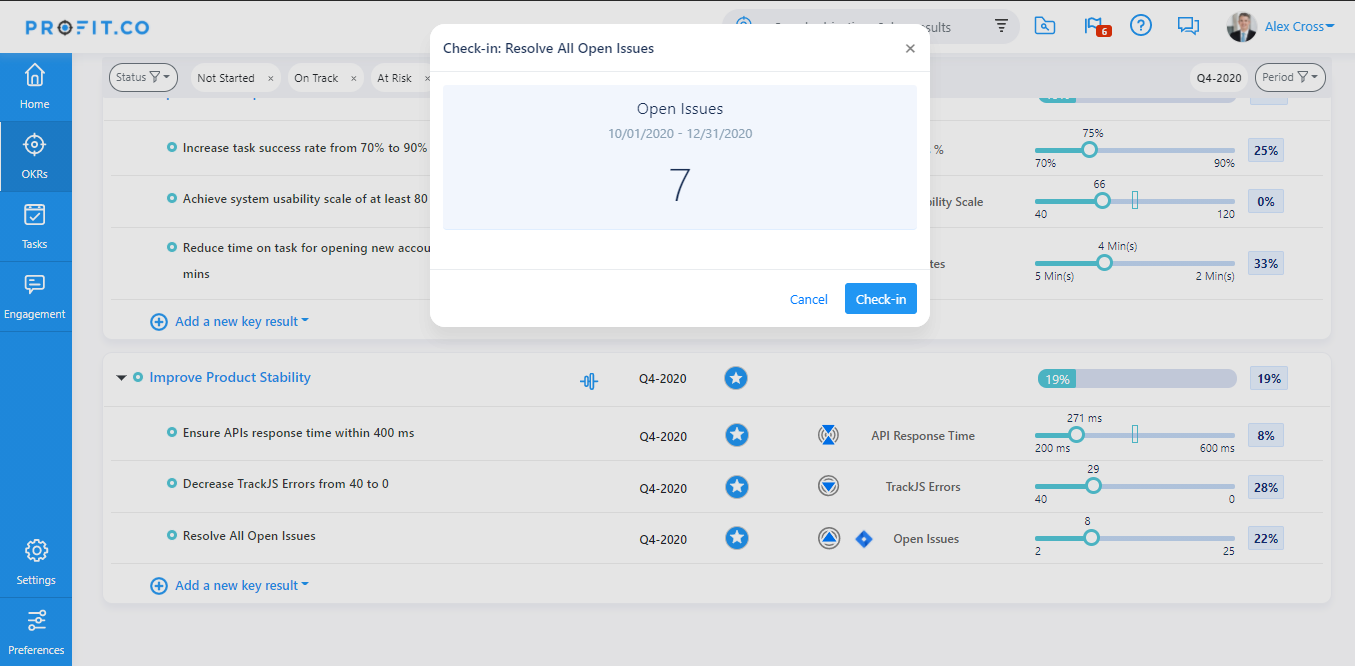 Execute your strategy with the industry's most preferred and intuitive software