How to install Profit.co in Power BI?
Introduction
"Profit.co OKR Software" Dashboard App retrieves OKR data from Profit.co to visualize and analyze the progress in Power BI.
Configure "Profit.co OKR Software" dashboard App in Power BI
Step 1:
Login into your Power BI Account and Press Get apps button
Power BI Apps URL – https://app.powerbi.com/groups/me/apps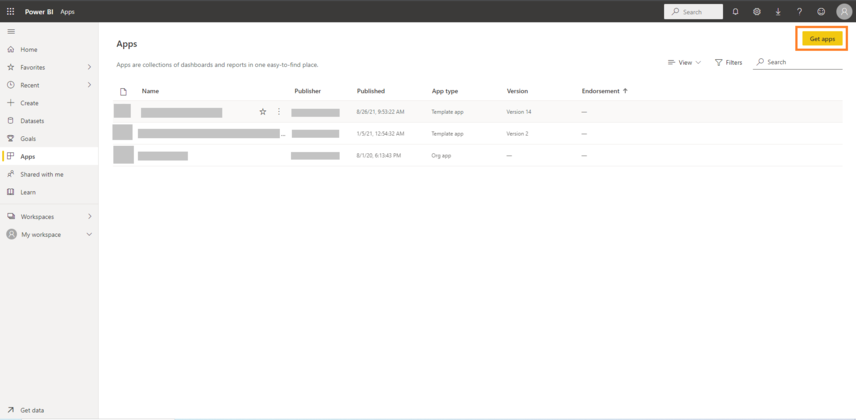 Step 2:
Search for Profit.co and find our Profit.co OKR Software and Click on the App.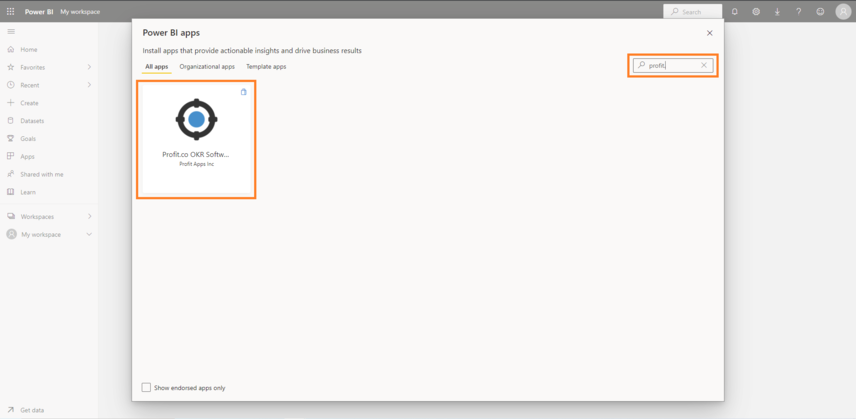 Step 3:
Click on the Get it now button.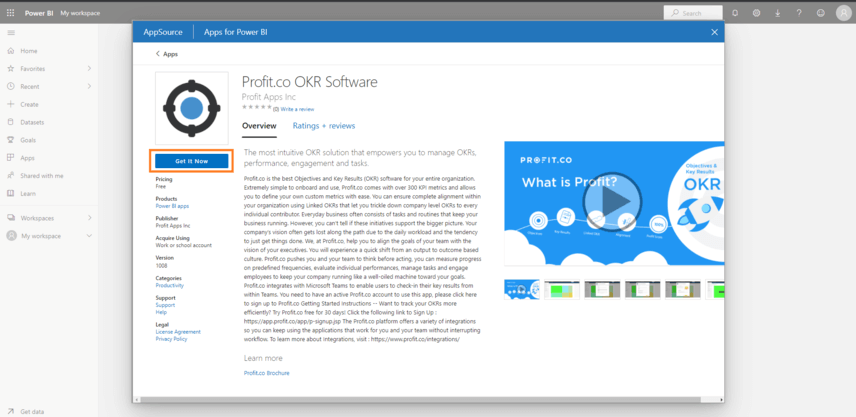 Step 4:
Click on Install button to install our App in your Power BI Account.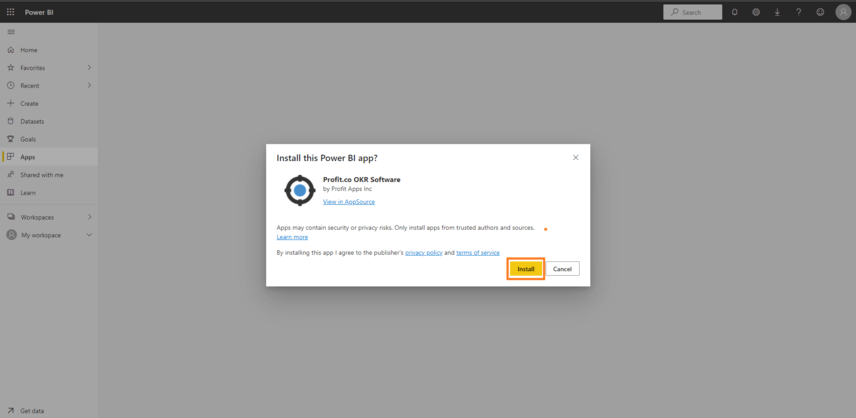 Step 5:
Open the Installed Profit.co OKR Software App.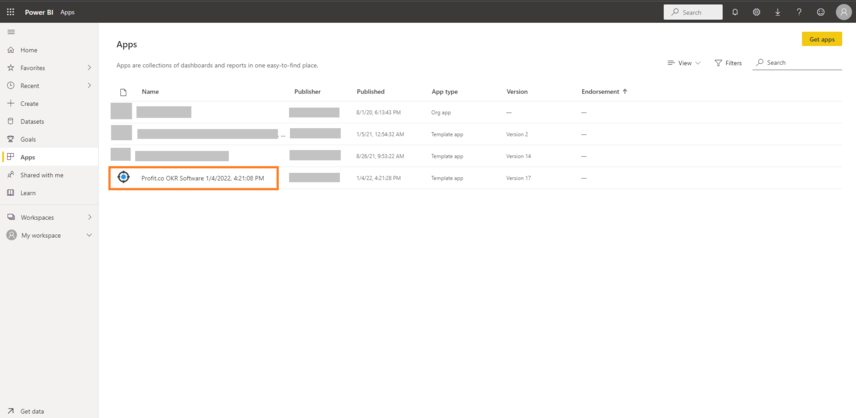 Step 6:
It will be available with sample data. Click on Connect your data button to get your data from Profit.co.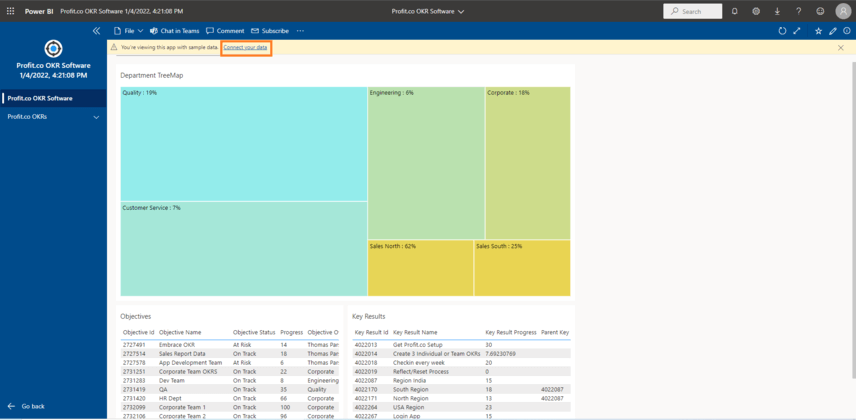 Step 7:
Profit Base URL : Either app.profit.co or eu2-app.profit.co based on your account region.
API Key and Access Key : In your Profit.co Admin Account, Go to Settings → Security → API Access and get the values of API Key and Access Key.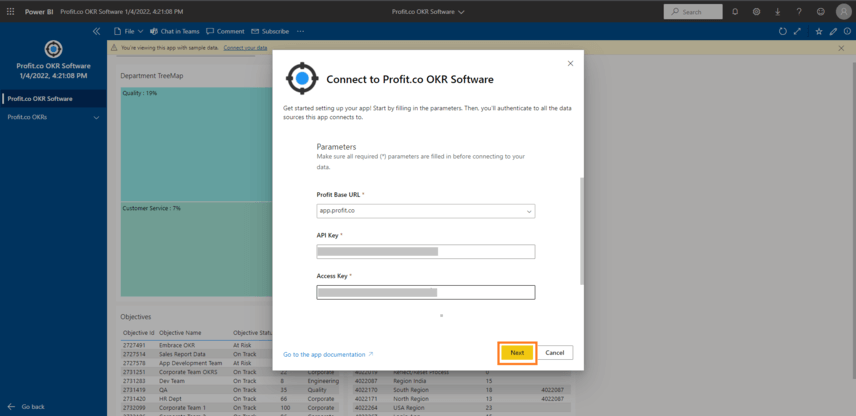 Step 8:
Select Anonymous in the Authentication method and Click on Sign in and Connect button.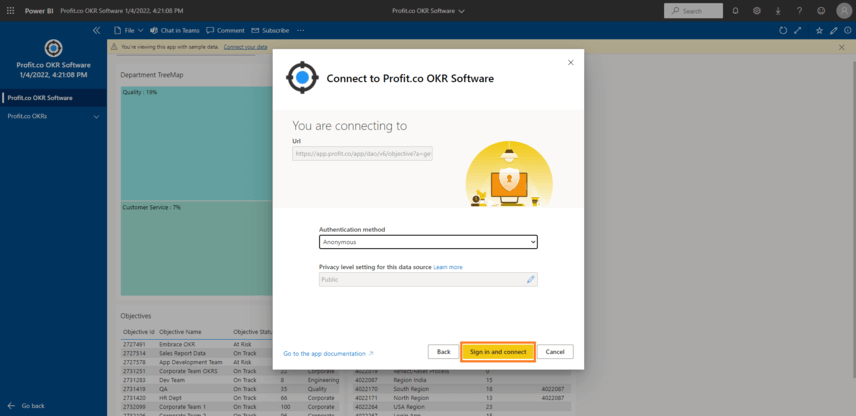 Step 9:
Datasets and Views are Created in Power BI with the data fetched from your Profit.co account.
We can use this Dataset to visualize and Analyze Profit.co Data in Power BI.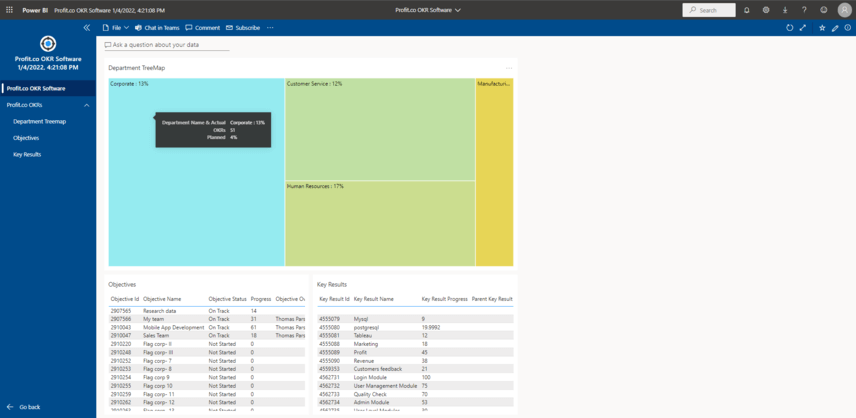 Execute your strategy with the industry's most preferred and intuitive software