Office 365 is used by many organizations to run their everyday activities. Importing all your customer information from your Office 365 account to Profit.co is quick and easy. You can log in to your Profit.co account using your Office 365 user credentials.
What you can do with Office 365 and Profit.co integration:
You don't have to create or update accounts twice, you can login to your office 365 account right from your Profit.co account.
Profit.co is SSO configured, hence office 365 is configured to trust such promises with secure cloud storage.
How do I create a Profit account using Office 365?
Step 1:
Go to Profit.co login page and click on Login with Office 365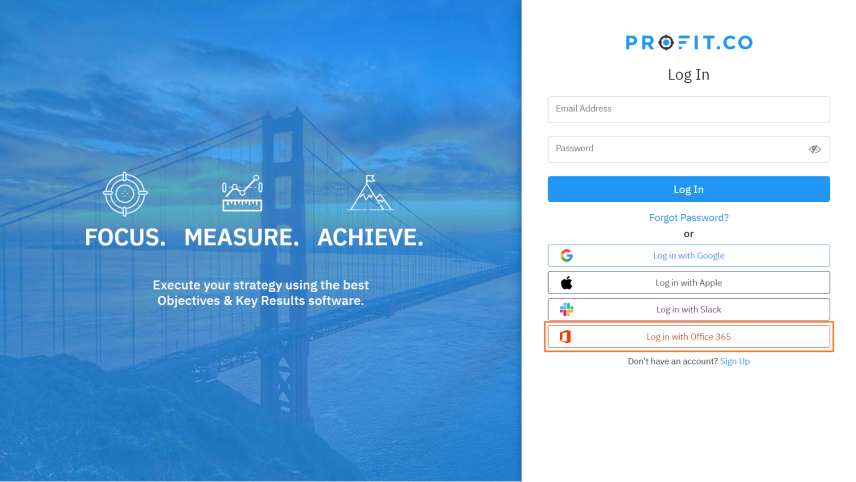 Step 2:
You will be redirected to Office 365 sign in page. Enter your Office 365 email id and click Submit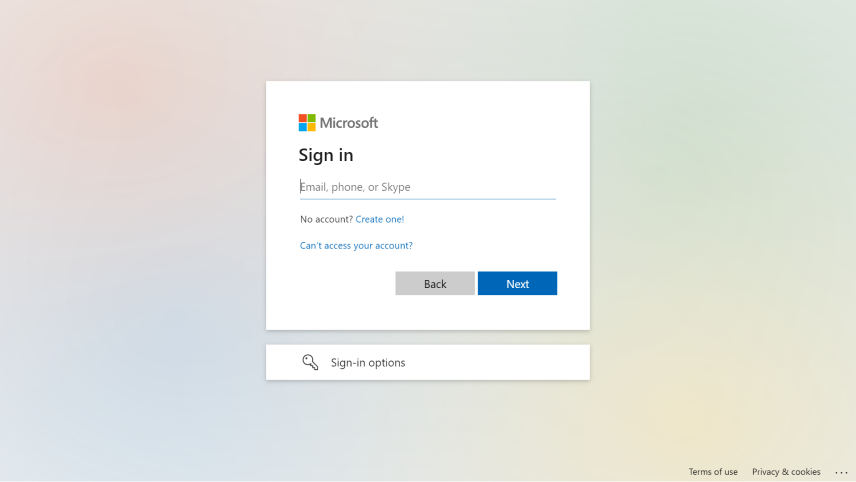 Step 3:
Enter the password and click on Sign-in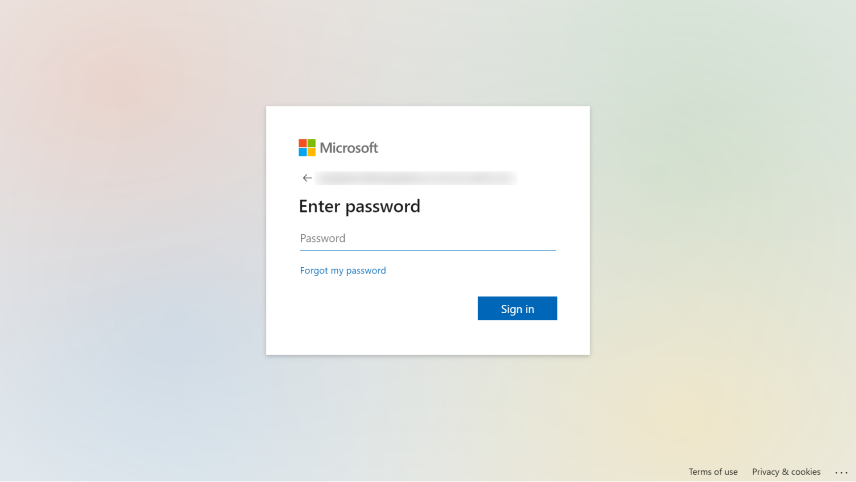 Step 4:
After giving permission, you will be redirected to the business information page. Fill in the details and click Get Started.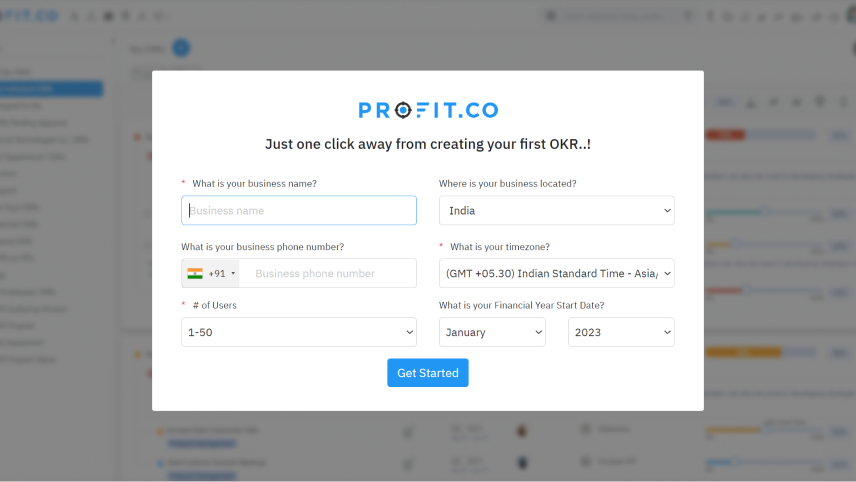 The account is created and you can access your Profit.co account.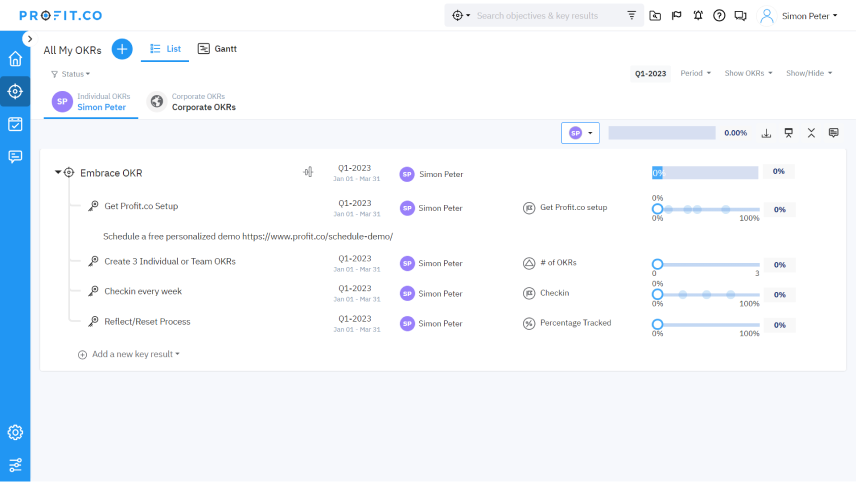 How do I sign into Profit using Office 365?
Once the account is created, Click on the Office 365 icon on the Profit.co login page.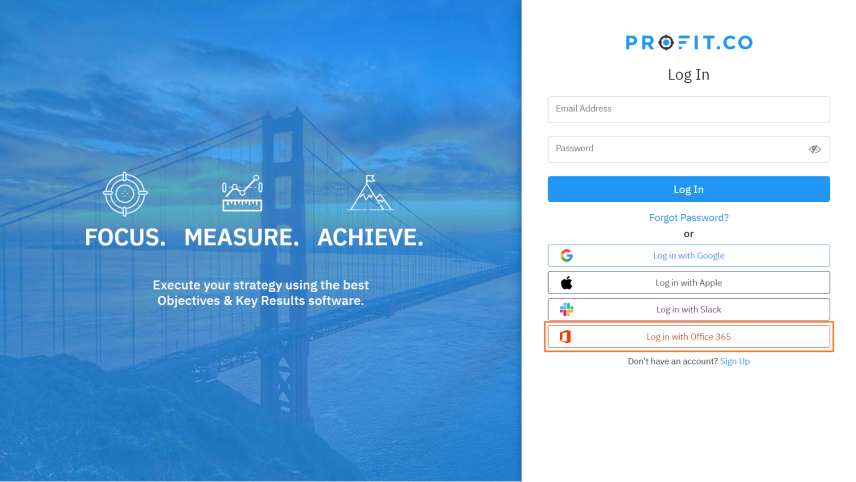 Execute your strategy with the industry's most preferred and intuitive software