How to integrate Profit.co with Azure Active Directory single sign-on (SSO)?
Here is a walkthrough of how to integrate Profit.co with Azure active directory in order to enable your users to automatically sign-in to Profit.co using their Azure AD accounts.
Step 1
Login to Azure portal and access the Azure Active Directory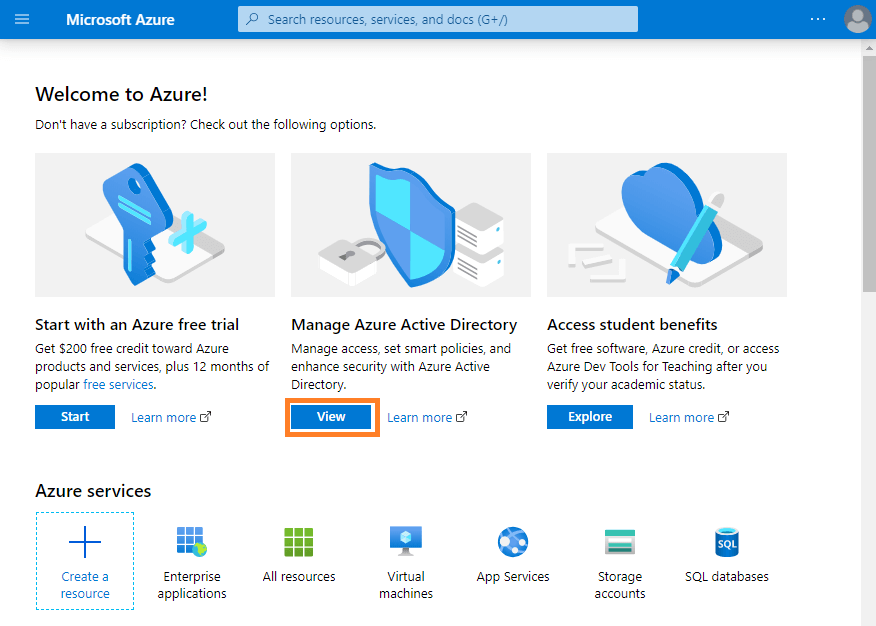 Step 2
Click on Enterprise Applications from the manage navigation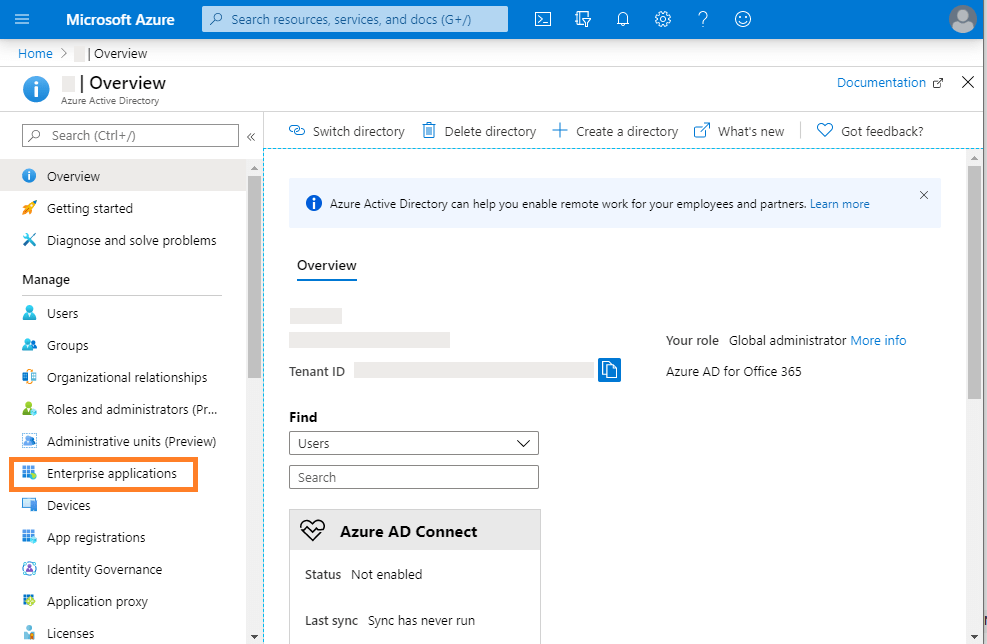 Step 3
Search for Profit.co and click the application.
Note: If you don't find it there, kindly click on "New Application" and search to add it to your account.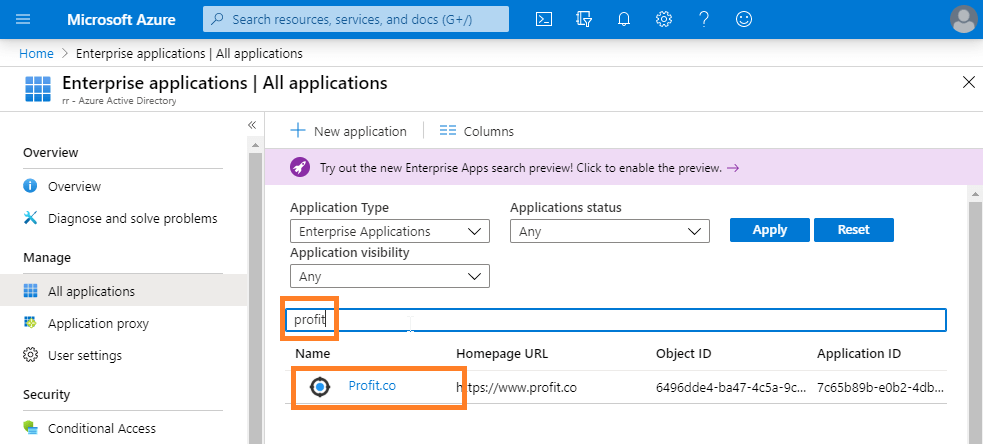 Step 4
After selecting the app, click "Add user" to assign the app to the users.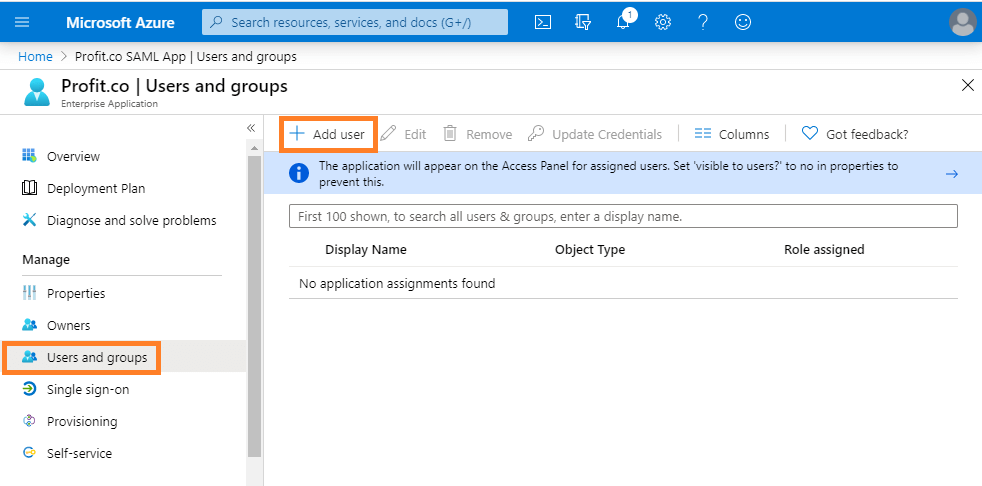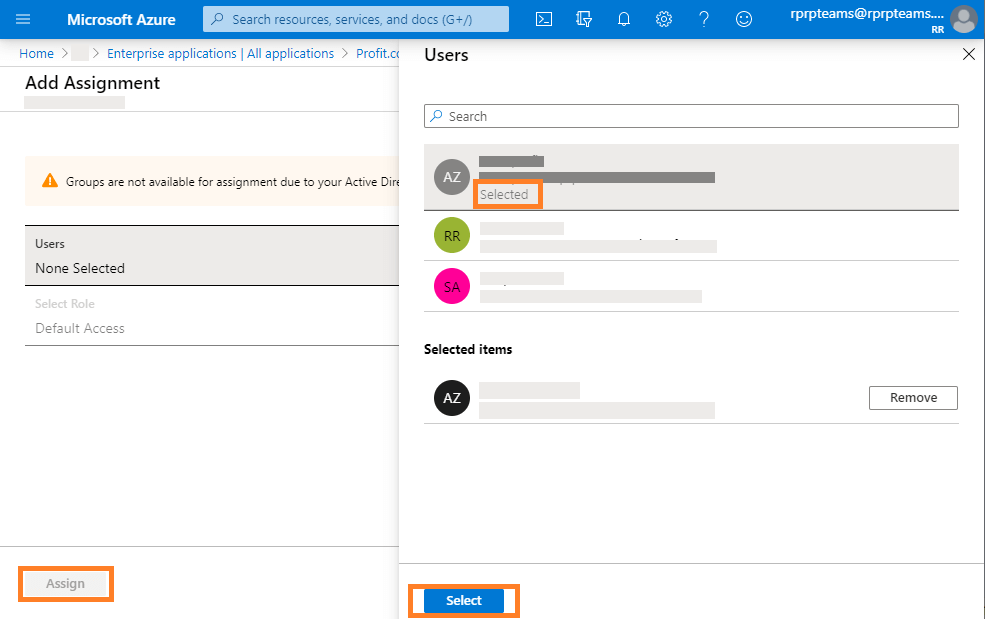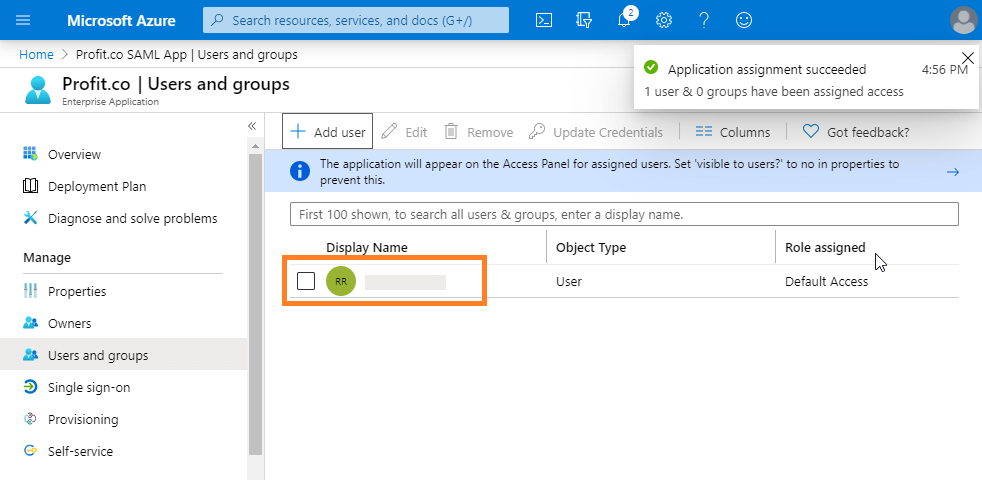 Step 5
Once the app is assigned, the users can find the Profit.co under My Apps. Clicking on the app would take them to their Profit.co account.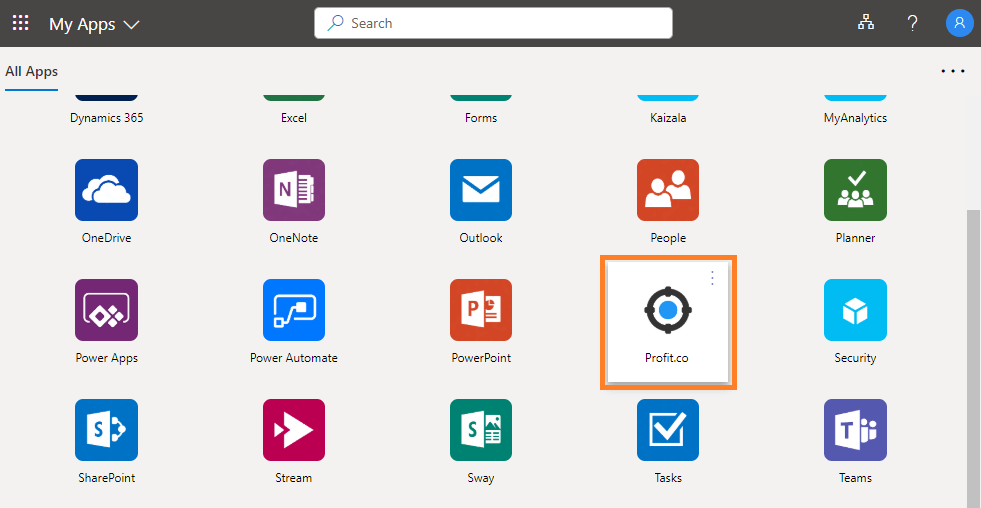 Reference
https://docs.microsoft.com/bs-cyrl-ba/azure/active-directory/manage-apps/add-gallery-app
Execute your strategy with the industry's most preferred and intuitive software