How to setup integration between BambooHR and Profit.co?
Here's a walk-through of setting up BambooHR for Profit.co
Go to Zapier.com. If you are a new user, sign up for a new account and login. Click the Apps link at the top navigation menu.
Click on the Early Access in the Filter by category section on the left and search for Profit.co in the search box at the top.
Click "Start using Profit.co now!" button to add Profit to your Zapier account.
In the next step, click "Accept Invite & Build Zap" to proceed. You'll be redirected to My Zaps page after accepting the Invite.
To check that if Profit app has been added successfully, Click on the My Apps tab and search for "Profit". If you find you Profit.co in the list of My Apps, move on to the next step.
Once you've successfully added the Profit App, click on the Make a Zap! Button on the top-right.
Add a relevant name to the Zap and Choose BambooHR in the App box.
In the next step, choose the triggering event. This is mandatory.
Click continue to proceed.
Here you need to choose the BambooHR account that you need to associate with.
Click on Sign in to BambooHR and enter the API Key.
Note: To find your BambooHR API key, Login and click on your name acronym and select API Keys.
Type in the API Key Name and click the Generate button to generate a API Key.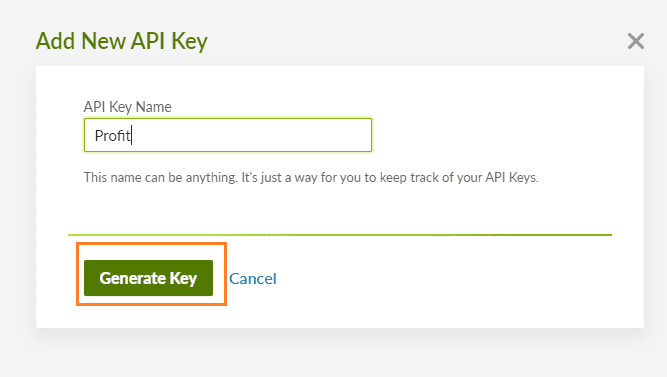 Copy and Paste this API Key from your BambooHR.
Once the authentication is successful, continue to test your connection
Click on Test & Continue.
In the Do this section, Choose the app and the event. These fields are required fields. Search and select the app from the dropdown.
Then choose an action event as required, select "Create Employee" and continue.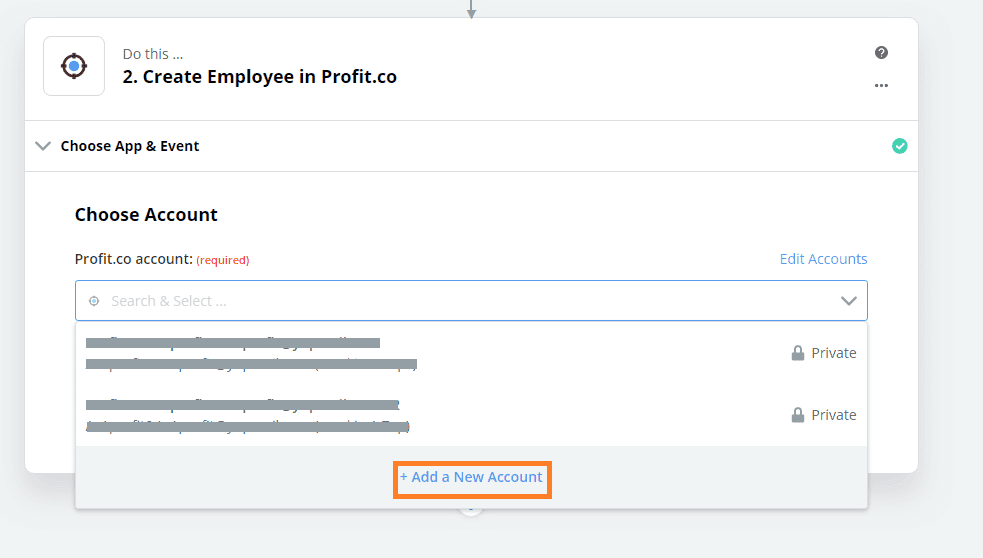 Once you've added a new account it is required to authenticate with a valid Profit.co credential to sync.
After the successful authentication, click Continue.
Once the fields are selected, click continue button to test and continue or skip the test
Now, your Zap is ready. Turn "On" the toggle option.
It will show the toggle status as green with "On"
Now click "Done Editing" link, it is ready now to sync with Profit.co
Select the Go To My Zaps button to finish the setup
From now, whenever a new employee is created in BambooHR, the user will be automatically created in Profit as well.
Execute your strategy with the industry's most preferred and intuitive software