How to add the "Profit.co for Gmail" add-on to my Gmail?
Gmail add-ons are similar to extensions in that they are created to extend the functionality of Gmail. The difference between an extension and an add-on is that the add-on is installed into your Google Workspace app, not the browser.
Step 1:
To add Profit for Gmail add-on to your gmail, Login to your Gmail account and navigate to the Settings icon on the top right corner and select "See all settings".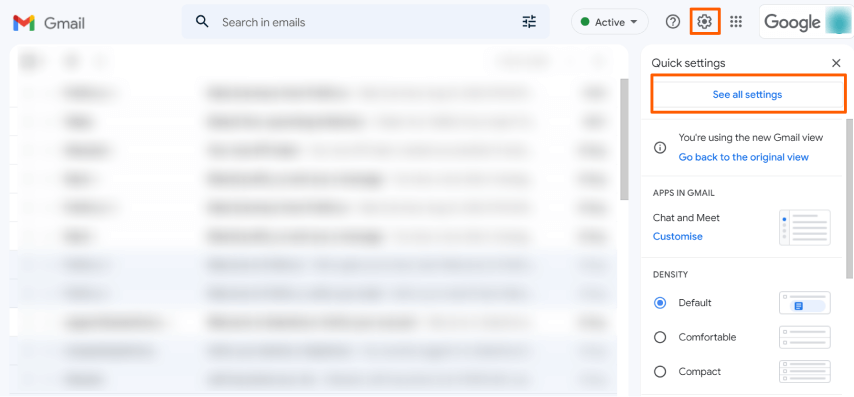 Step 2:
On the setting page select Add-ons and click Manage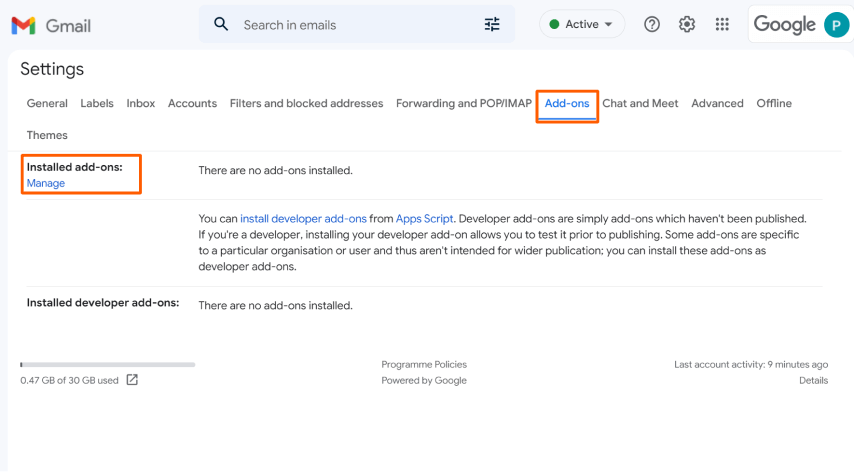 Step 3:
Type Profit for Gmail in the search bar & select the application and click on install button to add Profit add-on to your gmail.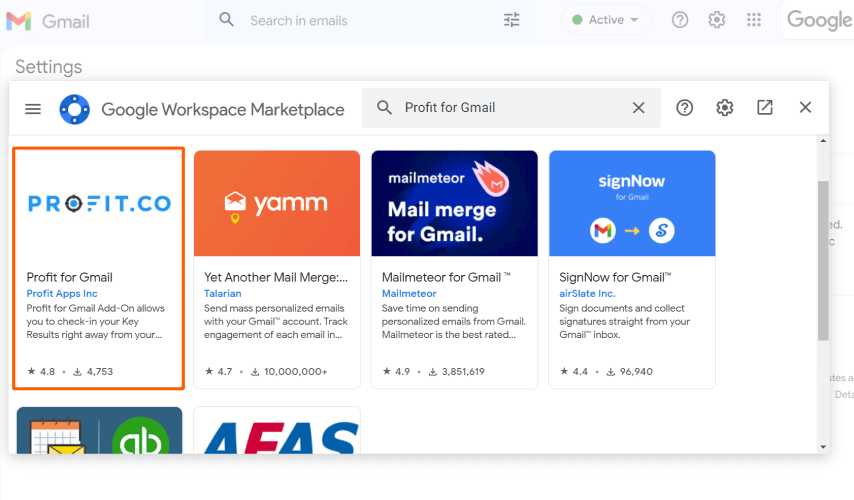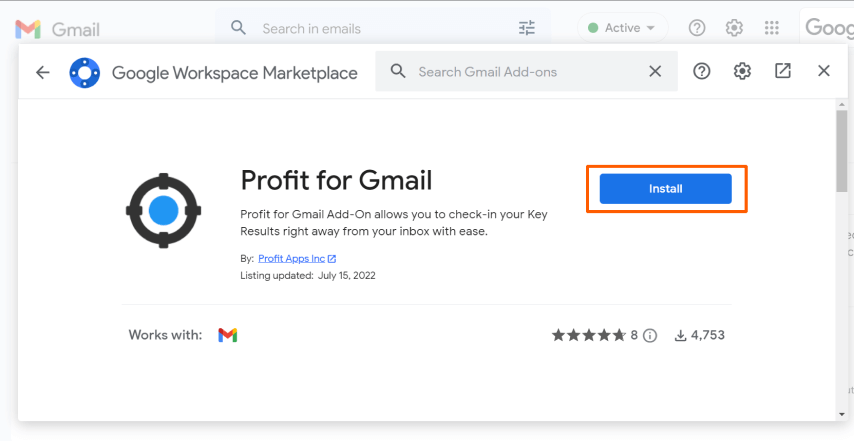 Step 4:
You can see Profit Gmail Add-on on the right side of the Gmail page.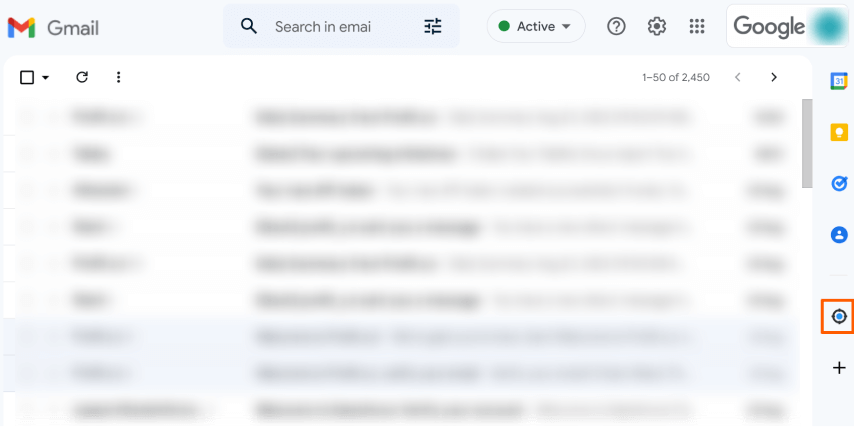 Step 5:
To Get started open an email or conversation & click on the Profit Add-on it will open a popup, and click on the login button.
Step 6:
After signing in to your account open any email and click on Profit Add-on to view the key results which have pending check-ins & you can check-in to the key results to update the progress of your key result.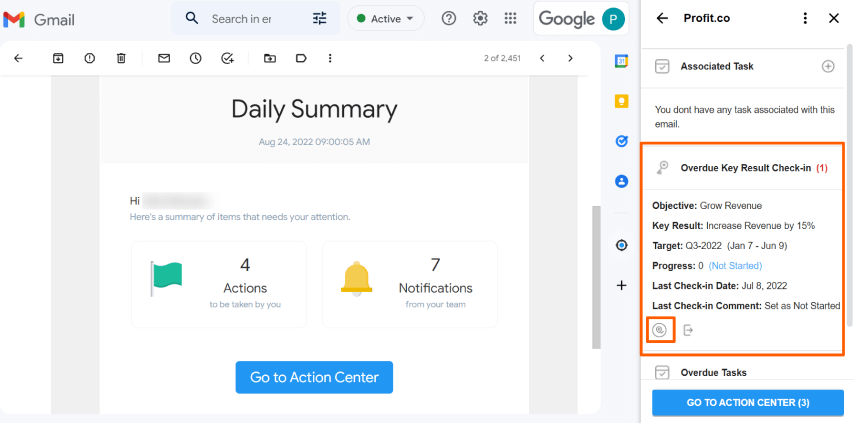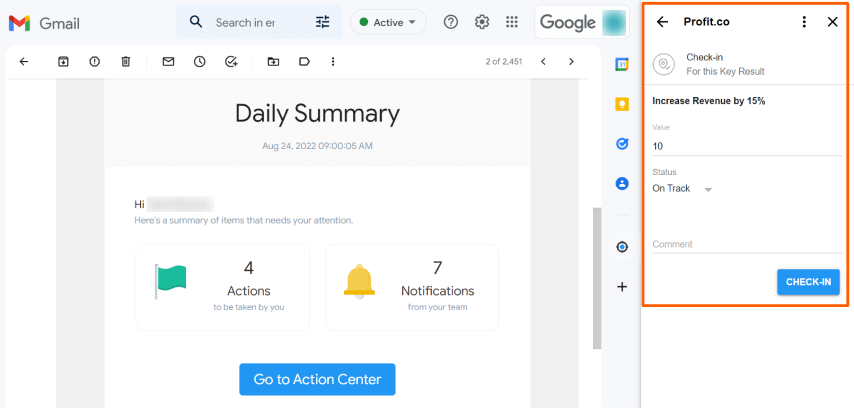 Step 7:
You can also create task for the overdue items using the Gmail Add-on by following the below steps and assign it to someone.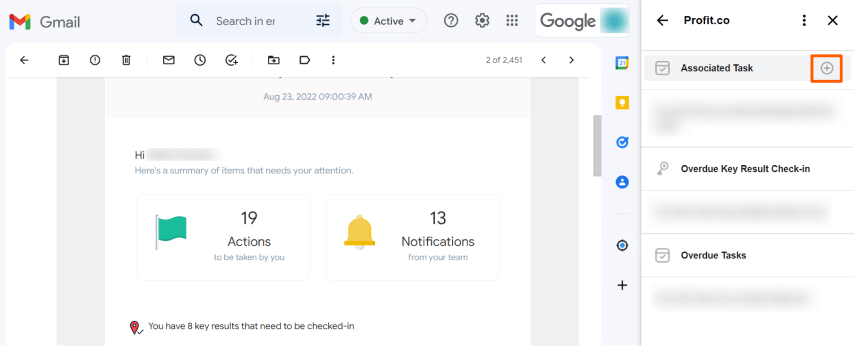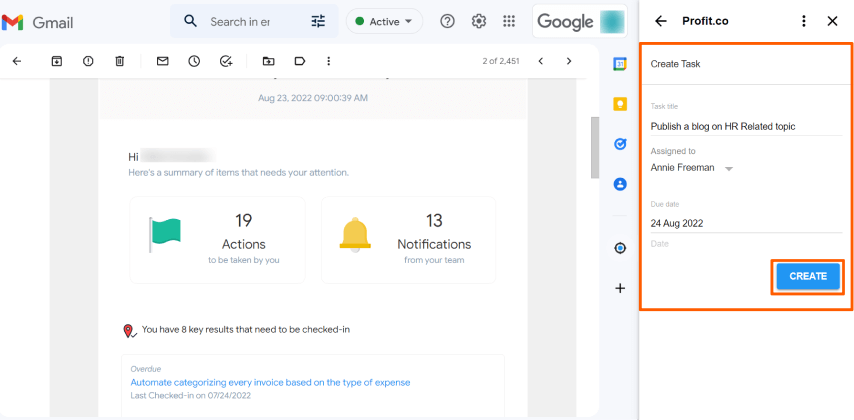 You can also view your overdue tasks from here & complete any tasks which you have created or assigned to you as highlighted in the below image.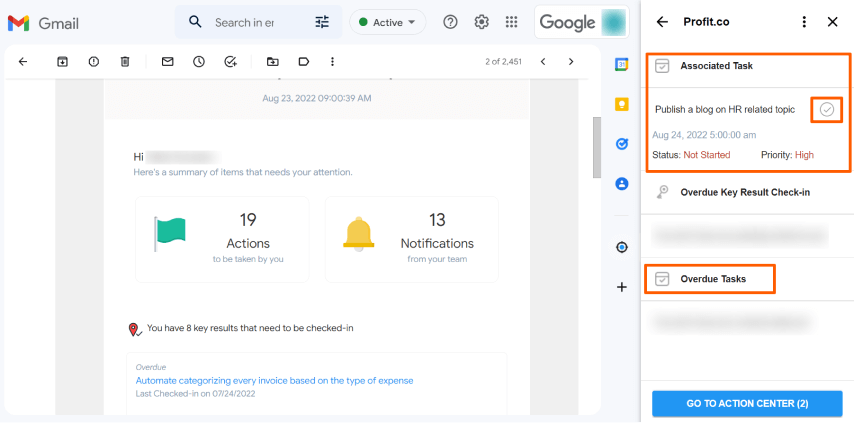 Execute your strategy with the industry's most preferred and intuitive software