Darwinbox is an end-to-end enterprise HR software that enables enterprises to automate the entire employee lifecycle in one HR platform.
What can you do with Darwinbox and Profit.co integration?
1. You can Import Users, Departments, Job titles, Employee number, Date of Joining, Secondary Reviewer, Grades and Sync Managers from the Darwinbox account to Profit.co
Note: Before configuring the Darwinbox Integration, In Profit.co Disable the Auto Generate toggle by Navigating to Settings –> User Management –> Number Generation –> Disable the Auto Generate toggle.
Configure Darwinbox Integration in Profit.co
Note : Super Users can only configure the Darwinbox integration in Profit.co
Step 1:
To Integrate Darwinbox to your Profit.co account, Navigate to Settings → Integrations →Connectors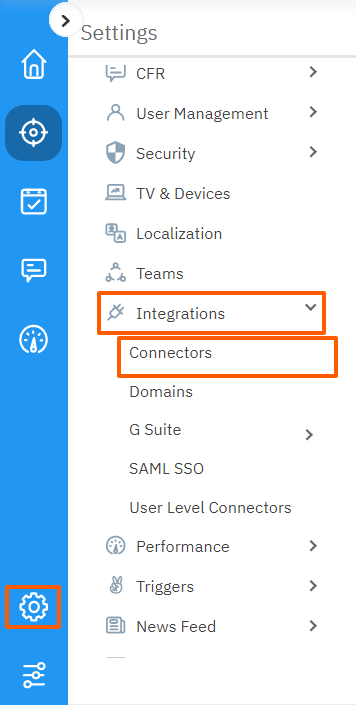 Step 2:
In the Integrations page, Click on the Manage button of Darwinbox and connect.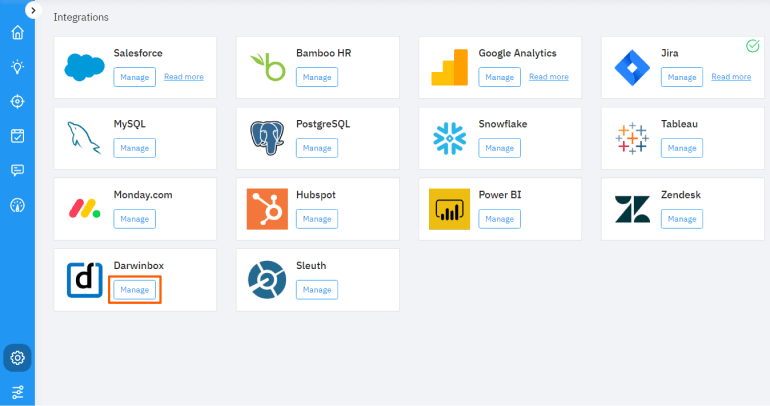 Step 3:
A popup will appear, Enter the information from your Darwinbox account and then press the connect button to connect your account. As seen in the Screenshot below the information from Darwinbox will be needed to make a connection in Profit.co.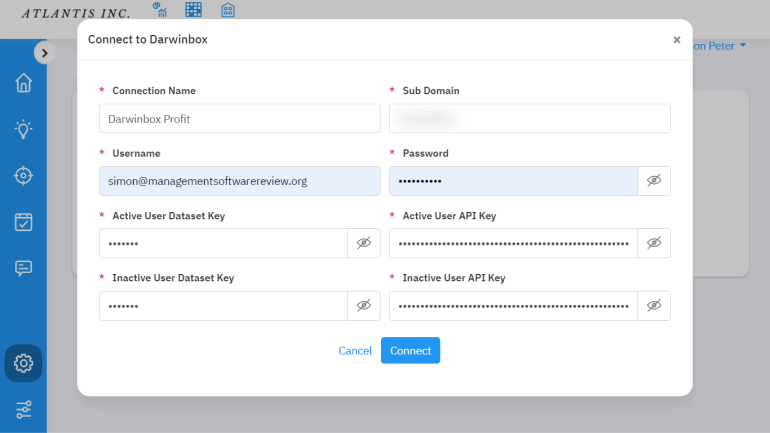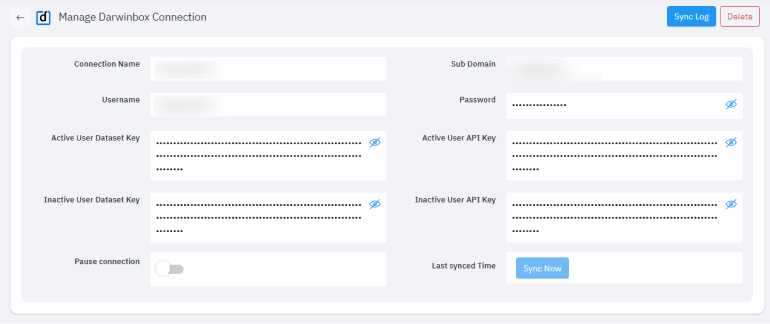 Step 4:
Once the connection is established, The Initial Sync will start after 30 mins to import users from your Darwinbox account to Profit.co for the first sync.
By default, The user's login access will be disabled in the user management, Once the sync is completed. We have to enable the users manually every time.
The following fields will be mapped by default from Darwinbox to Profit.co once the Integration is done.
Employee Id
First Name
Last Name
Email
Manager
Department
JobTitle
Grade
Date of Joining
Secondary Reviewer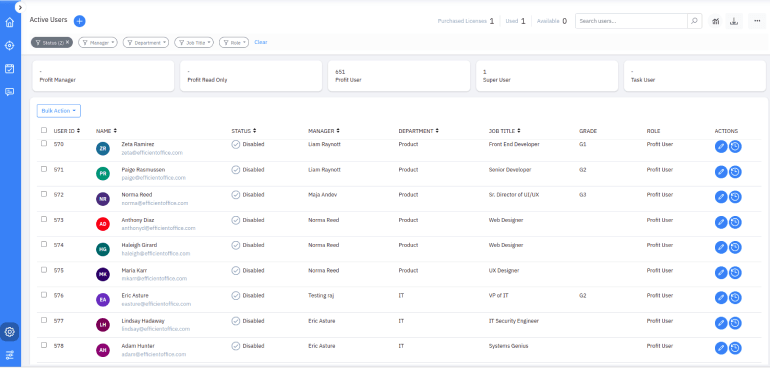 Note:
1. The first sync will happen only after 30 mins once the sync is done and other syncs will happen everyday at 9 PM local time.
2. The Terminated users in Darwinbox will not be synced in Profit.co. You need to manually Terminate them.
3. All users will be given Profit user access permissions. You can change it later for the users you want.
4. By default, the user login will be disabled for those who are added from Darwinbox. You need to enable it manually once they have been added to profit.
Execute your strategy with the industry's most preferred and intuitive software