Slack is a messaging application which acts as a hub where all the team members of the organization can communicate either via messaging or live chat. Your team's Slack will be branched into various channels like sales, marketing, engineering and so on for group discussion which are made up of teams based on the department. The Slack application can be integrated into Profit.co and you can do your check-in from Slack it will be reflected in your Profit.co account.
How to integrate Slack into Profit?
Step 1:
Click on the "Add to Slack" button above you will be redirected to the Slack website. Enter your organization's workspace and click "Continue".
Step 2:
Sign in to your Slack account to connect to your organization's workspace.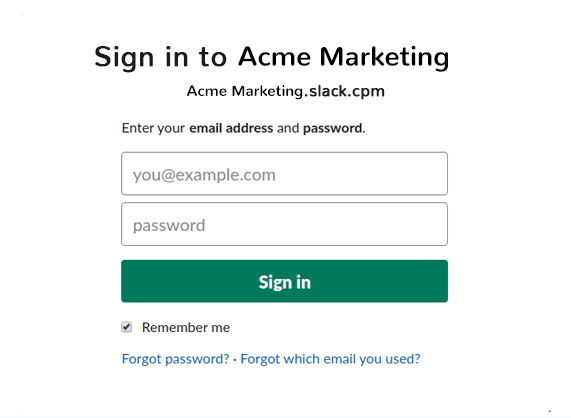 Step 3:
After signing in, open profit.co in a new tab and click on Slack button.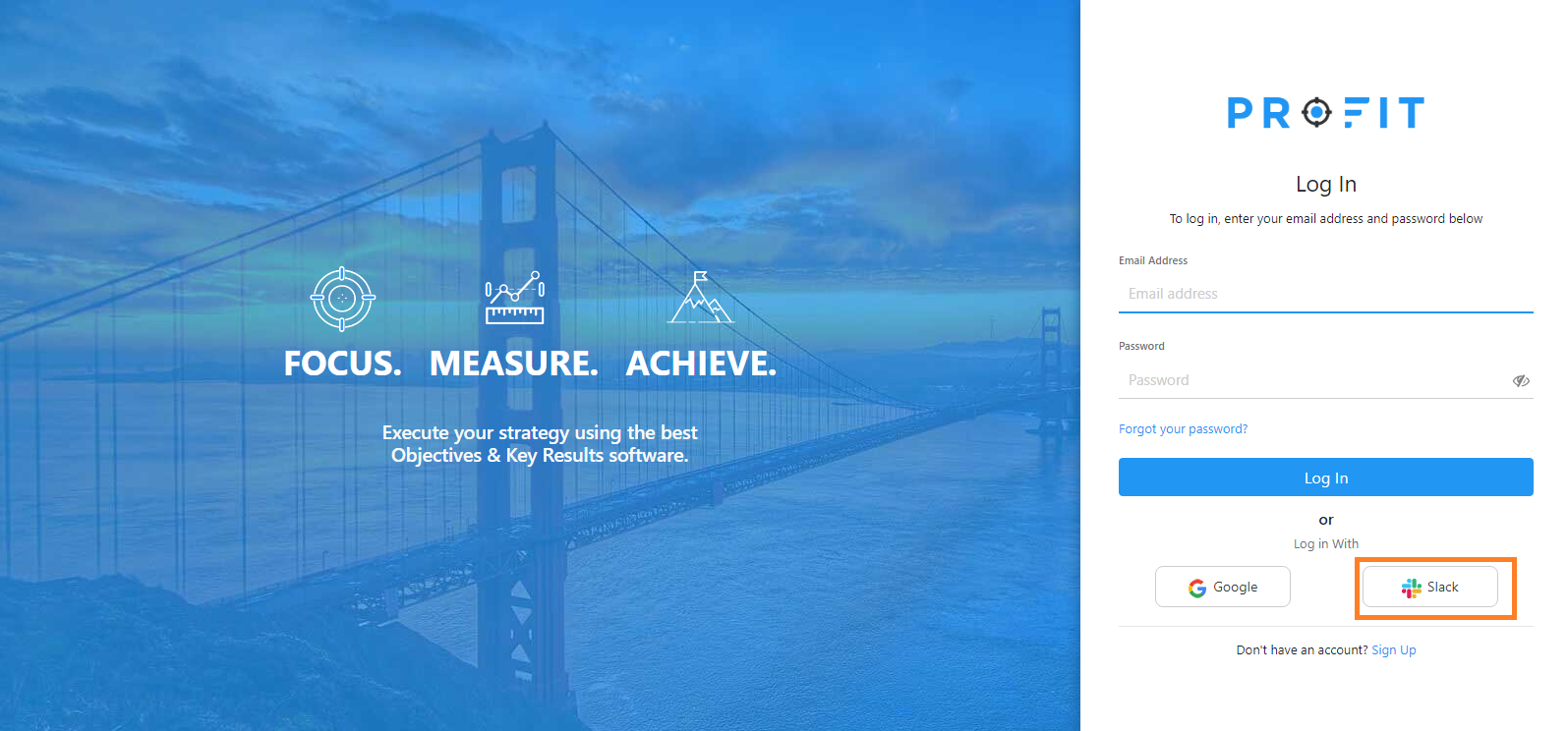 Step 4:
Select the channel from the drop-down list box to allow Profit to post the events in Slack Workspace. Click "Authorize" to redirect to Profit Application.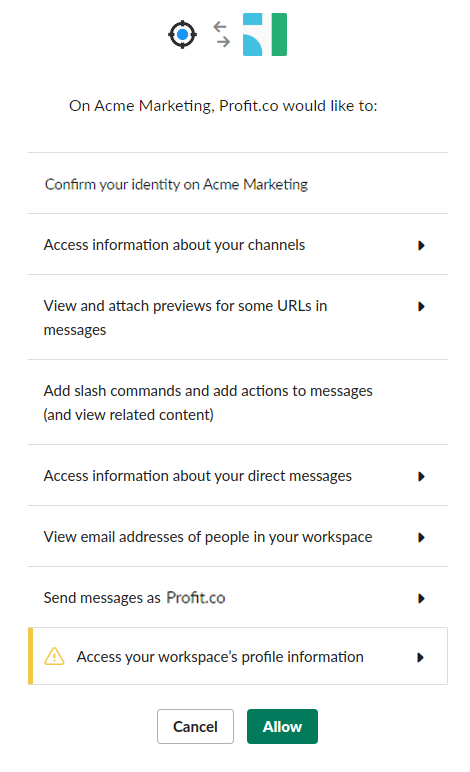 Step 5:
Now Slack is integrated with your Profit account. You can start checking-in from Slack.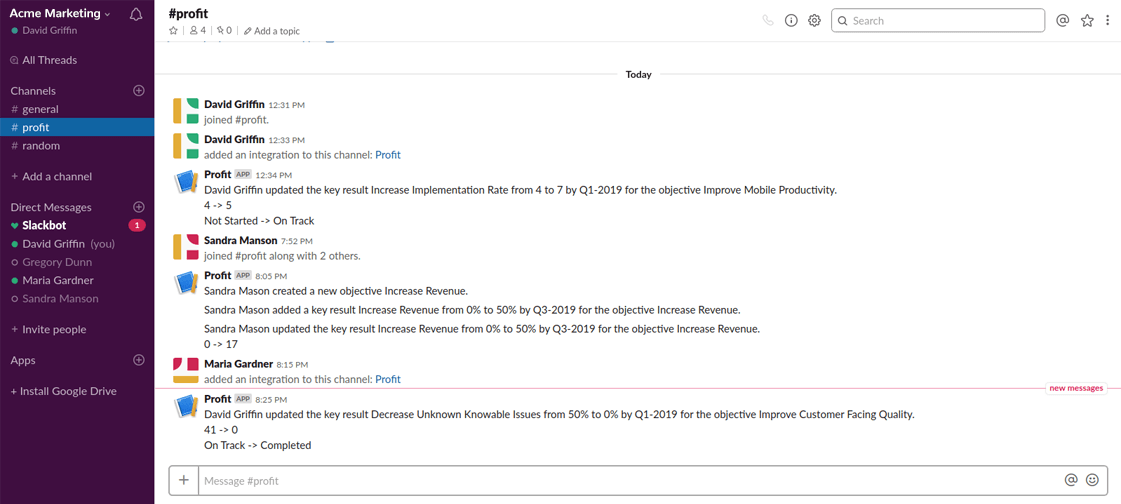 How to Check-in with Profit.co from Slack?
Step 1:
Type the slash command "/checkin" or you can type "@profit_co checkin".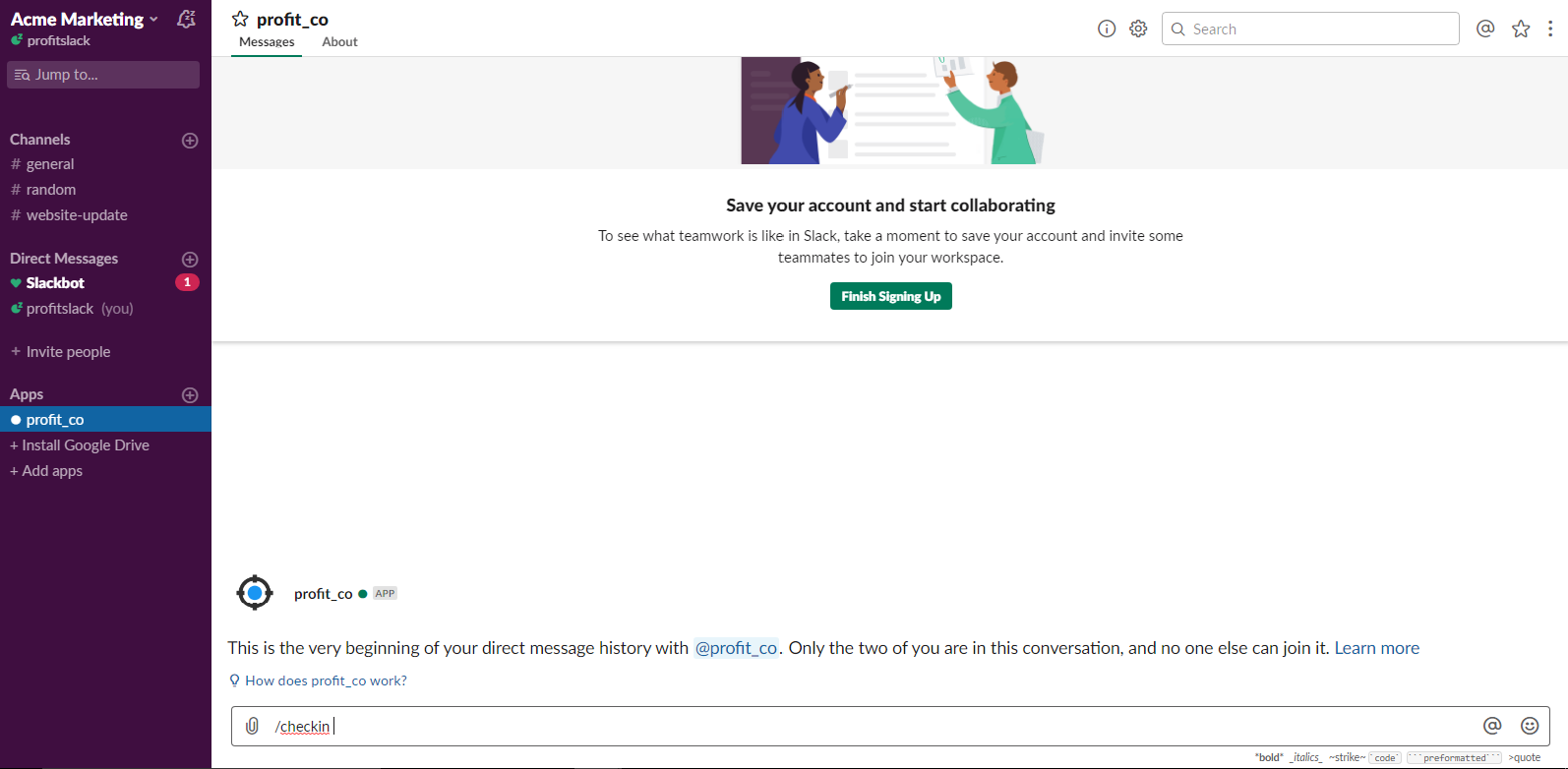 Step 2:
OKRs from your Profit.co account will be shown in the drop-down.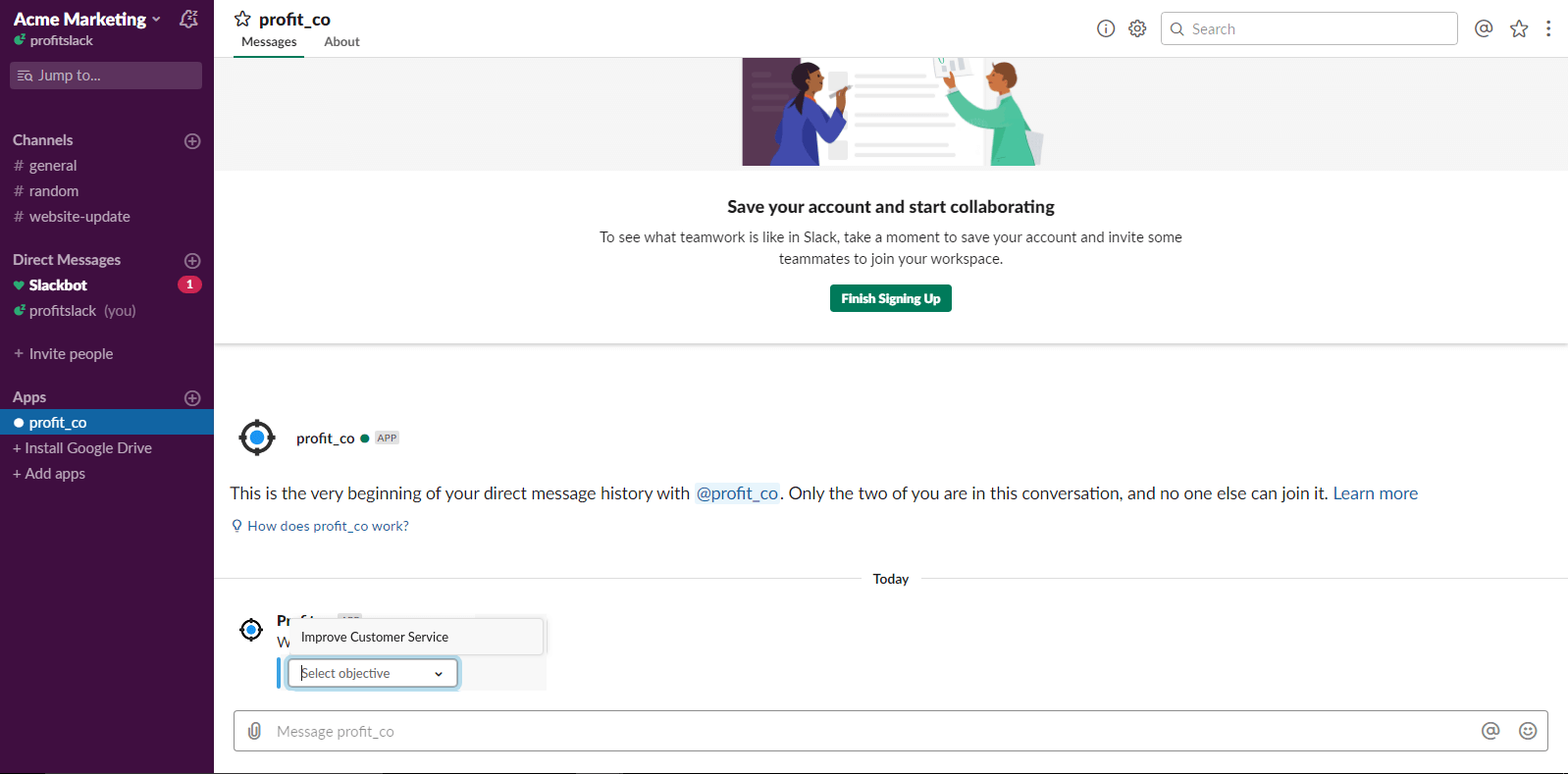 Step 3:
Key Results associated with selected OKR will be visible in the drop-down.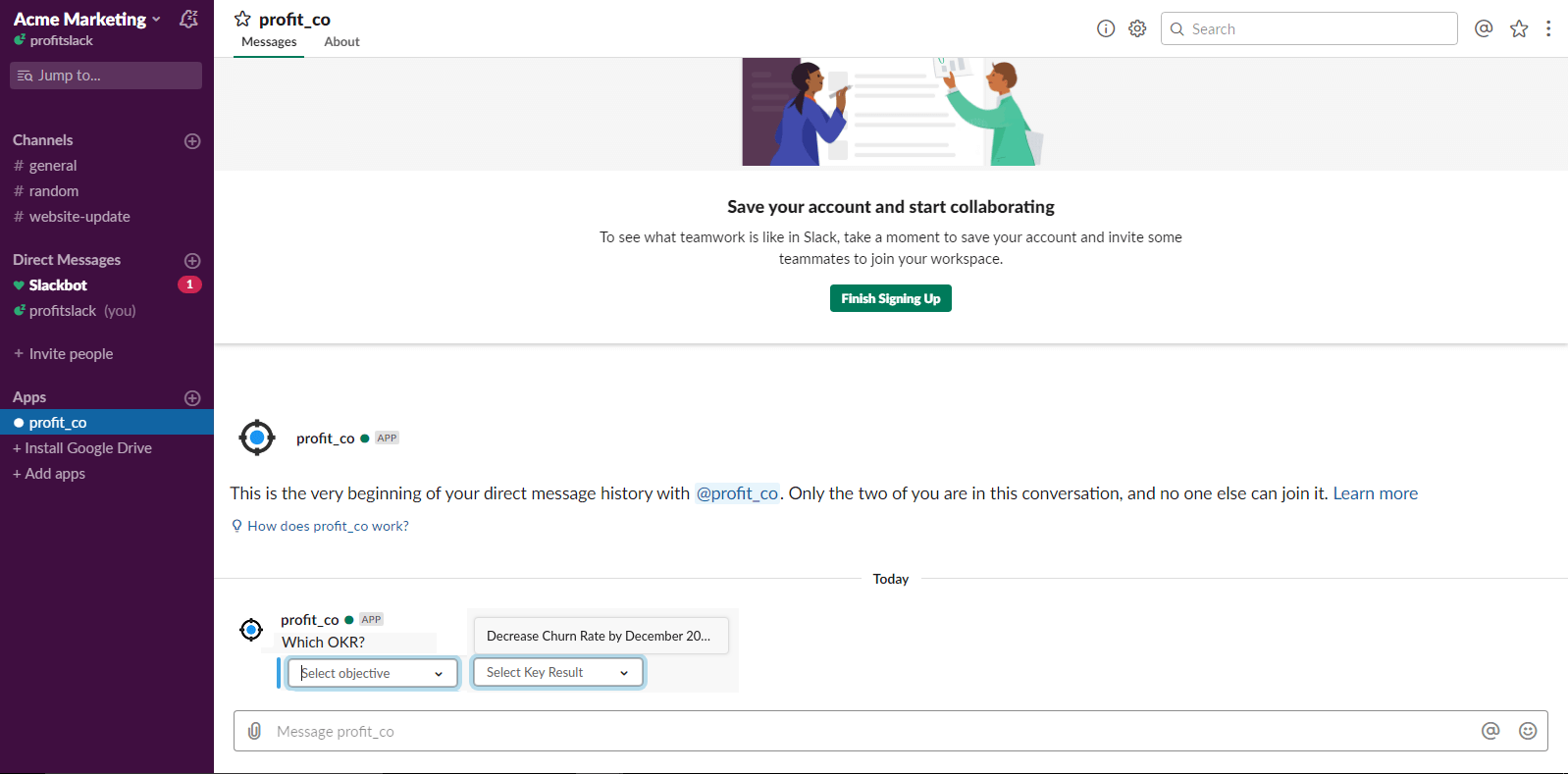 Step 4:
Check-in dialog box will appear by clicking on a Key Result from the drop-down. Type Check-in value and click on Submit button to update your Key Result.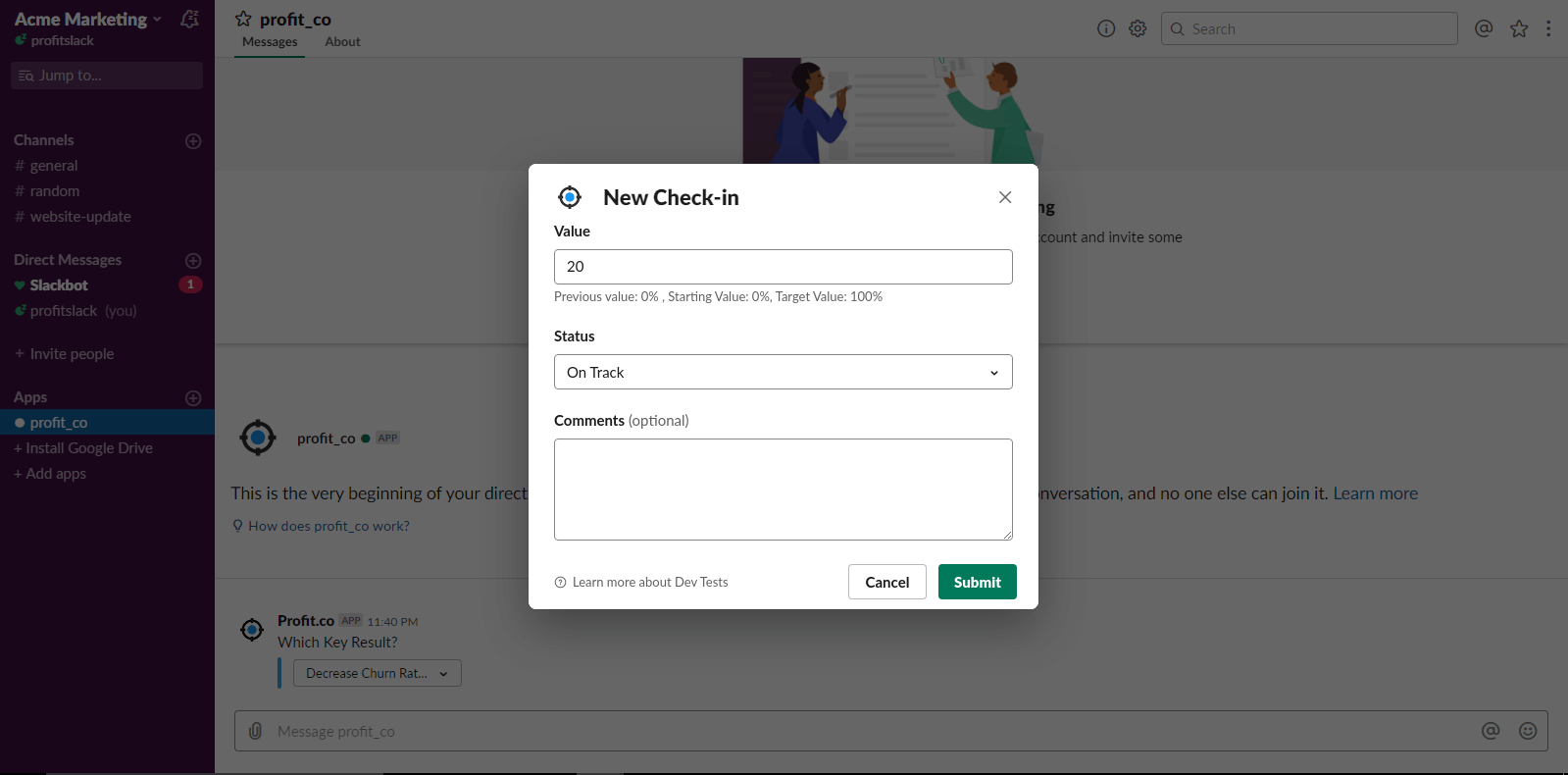 Step 5:
Once you click update, you will see a summary of your check-in.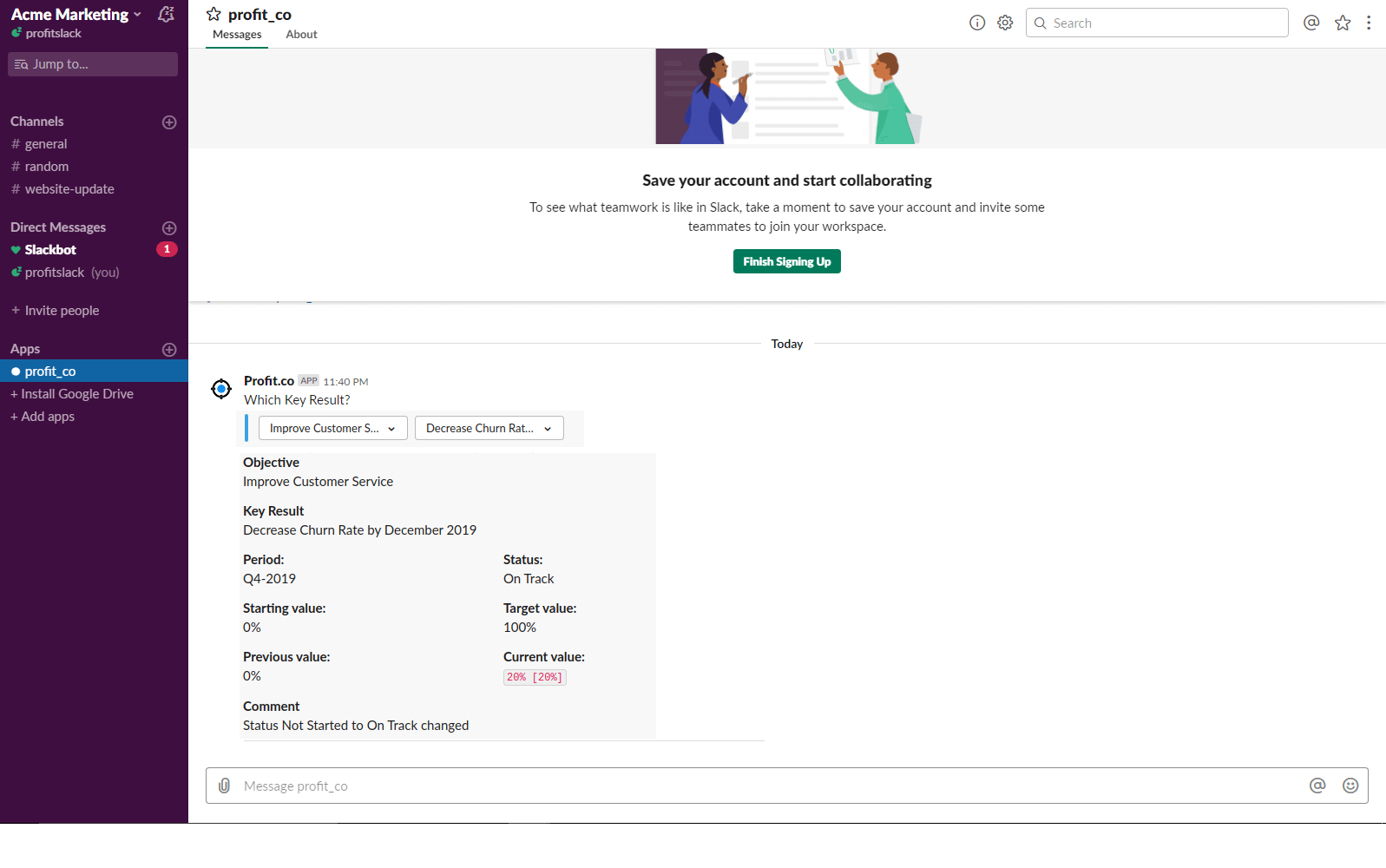 Step 6:
In your Profit.co account, your check-in will automatically be updated.