Configure OneLogin SSO for Profit.co
OneLogin is an identity and access management service which eliminates username and password struggle. With your OneLogin single sign-on you can access Profit.co OKR software using your existing company credentials.
You must have OneLogin admin access to perform the following steps:
Step 1
To enable OneLogin single sign-on, you first need to add Profit.co app in your OneLogin application dashboard.
Go to your Onelogin admin account. Navigate to the Applications tab and click on Applications. Hit the Add App button in the top right corner of the page.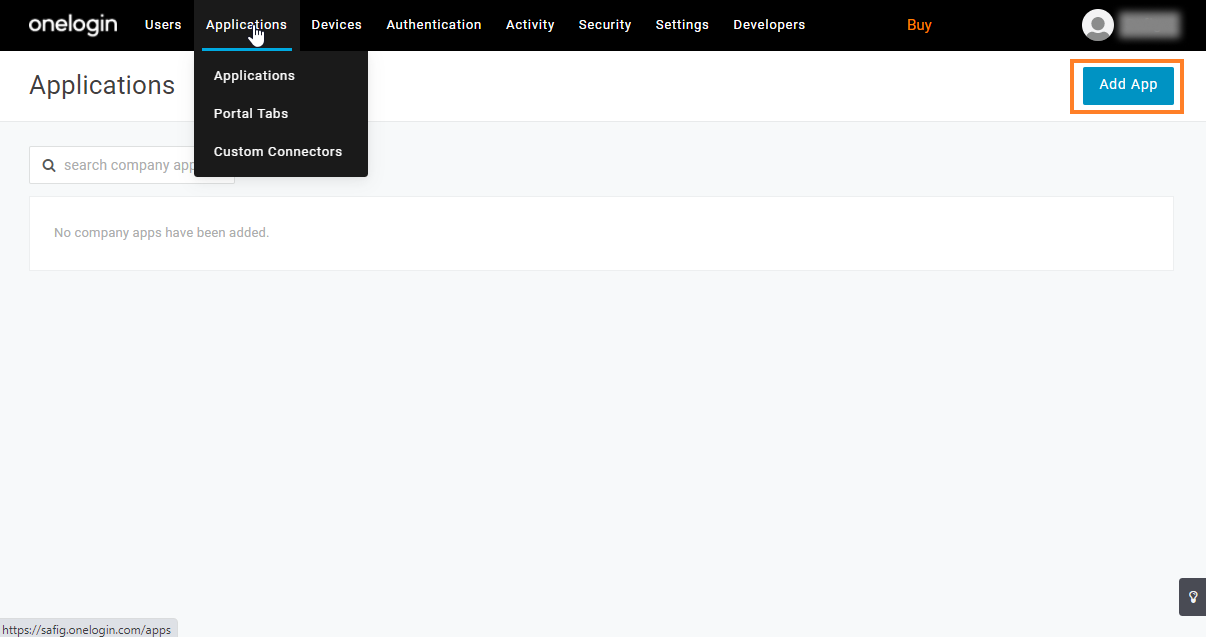 Step 2
In the search bar, type in Profit.co and click on the Profit.co app in the results.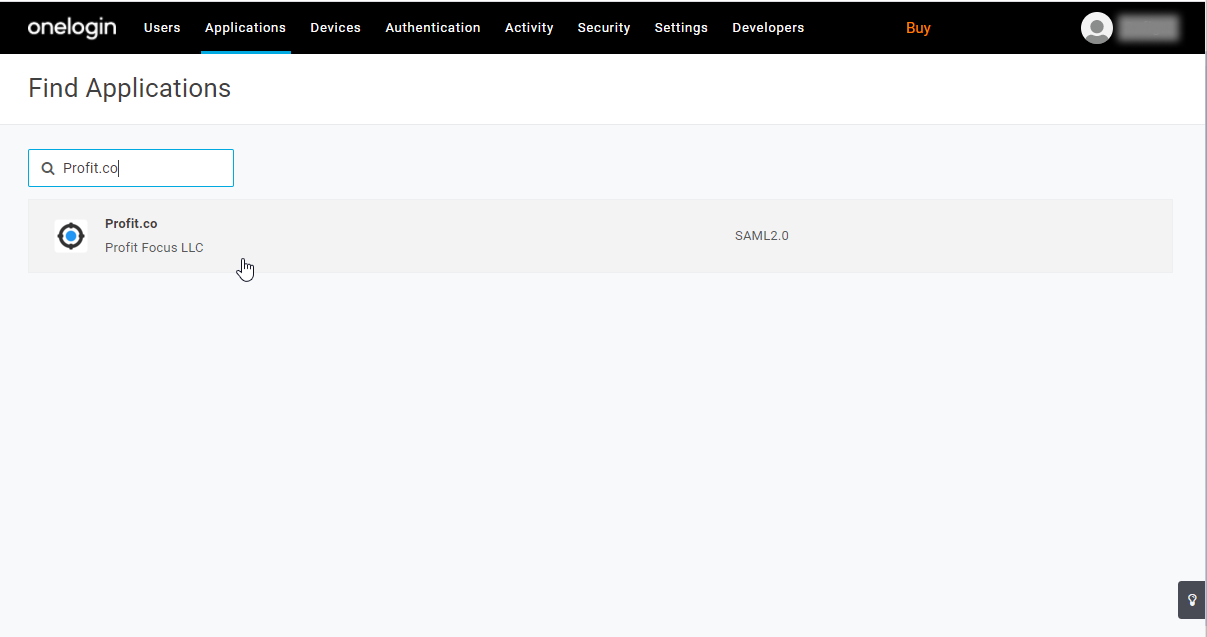 Step 3
Click on the Save button to add the Profit.co app. Make sure the toggle for Visible in portal is enabled.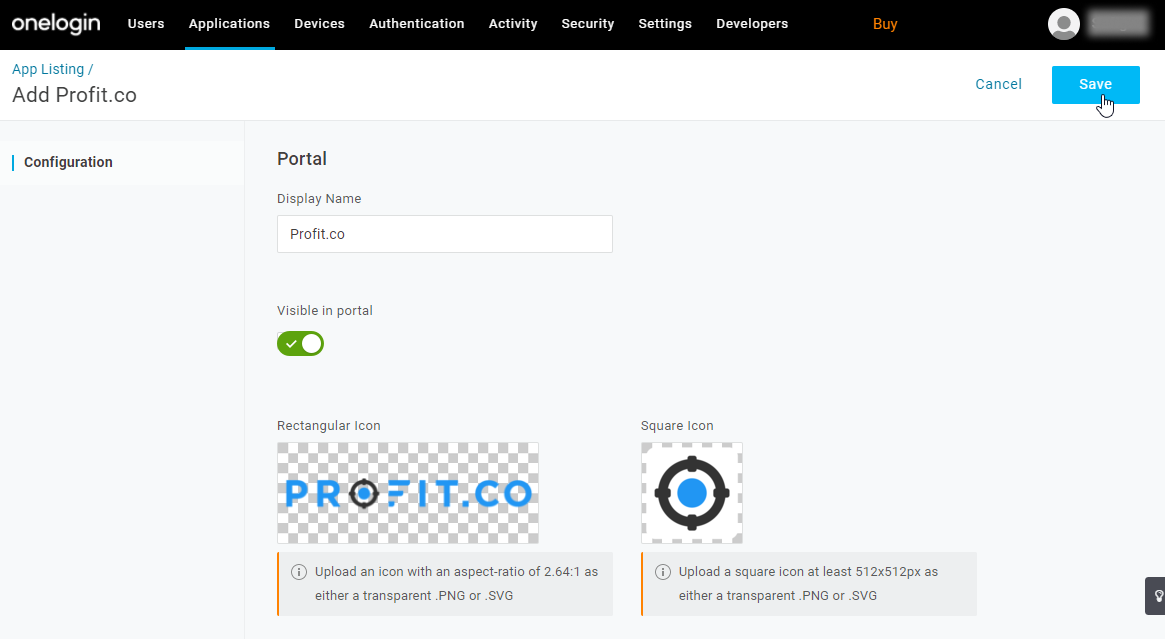 Step 4
It's time to configure SAML 2.0. Click on the SSO in the left menu and copy the Issuer URL. Get the metadata details such as Certificate by clicking on the "View Details"
Note: You can configure SAML 2.0 either using the Issuer Id or using both Issuer Id and Certificate.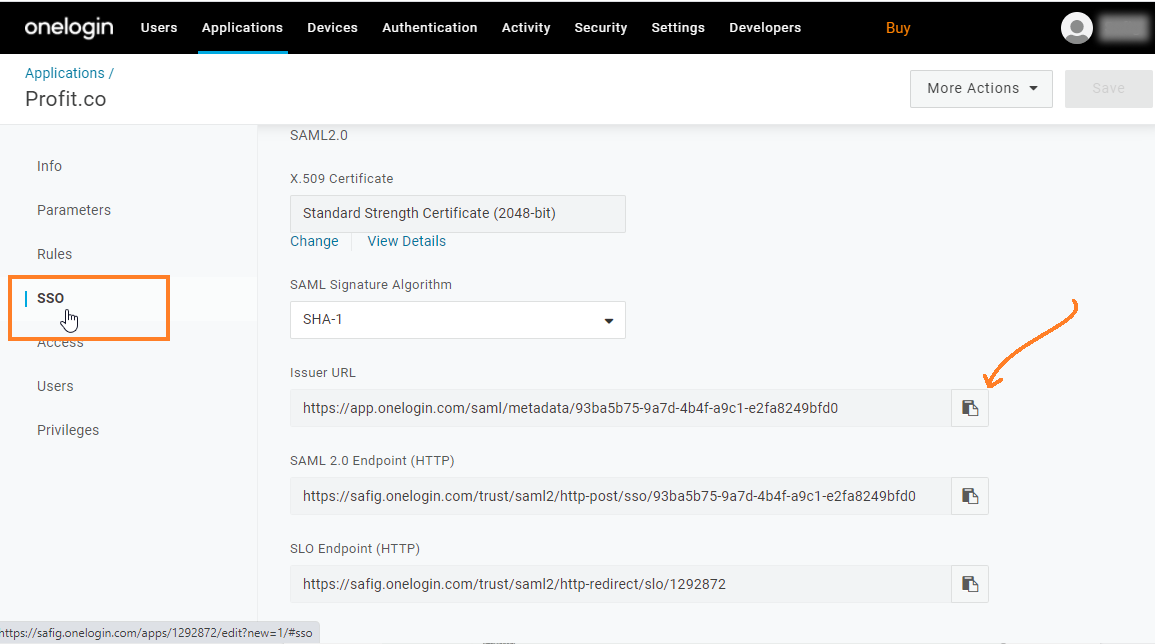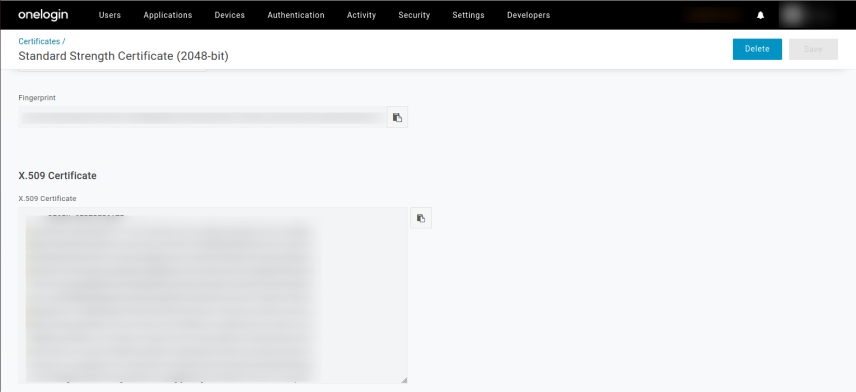 Step 5
Now in another tab,login to your Profit.co account and navigate to settings → Integrations from the left navigation panel. Switch to SAML SSO and click on the One Login Authorize button.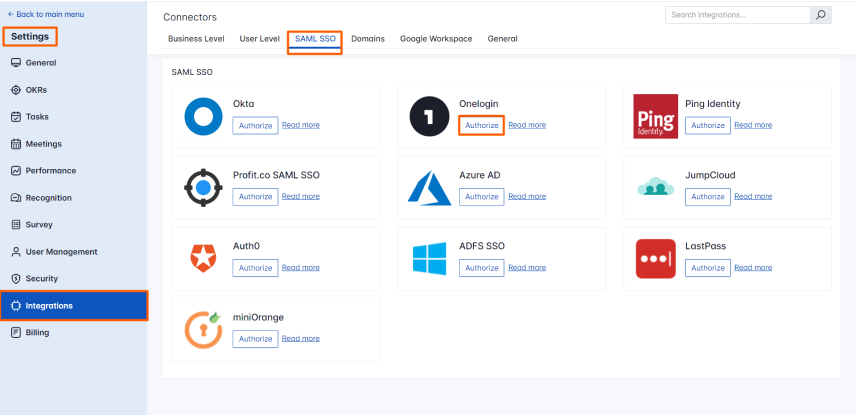 Paste the Issuer id and Certificate in the pop-up and then click Register.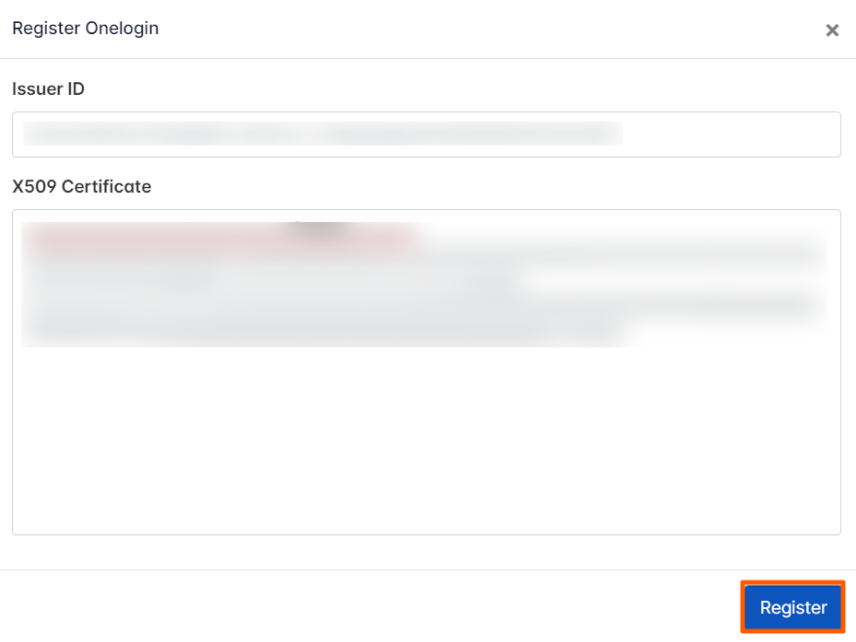 Step 6
Now go to your OneLogin tab in your browser and click on MyApps. You will be able to see the Profit.co app.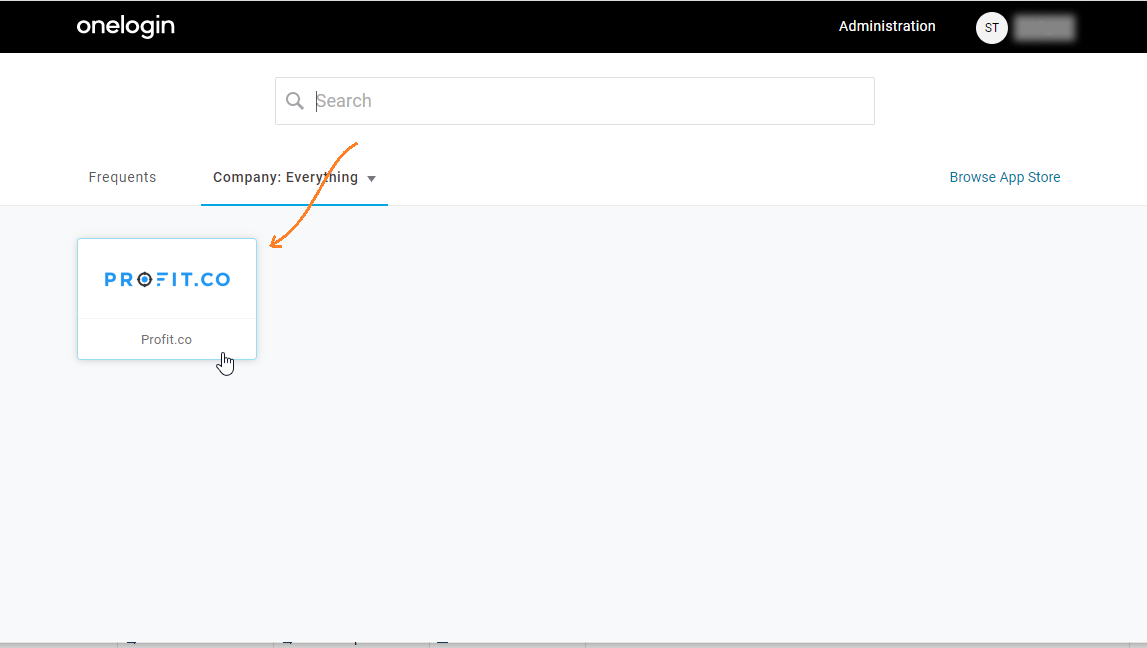 Clicking on the app will take you to Profit.co OKR software without asking your username and password.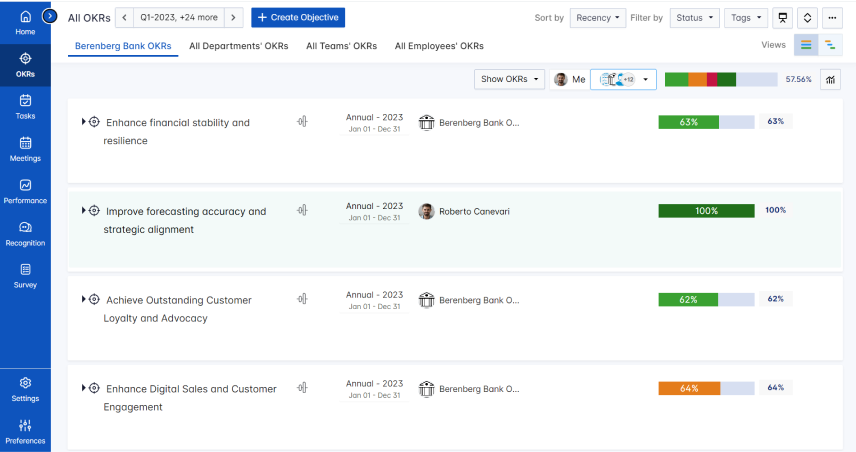 Execute your strategy with the industry's most preferred and intuitive software