How to integrate Power BI online with Profit.co?
Profit.co enables users to integrate Power BI online with their accounts and automate their key results progress update.
Once you do so, your key results can be connected to Power BI online in your Microsoft account and you can auto-update your progress.
Note: To perform this task, you must have Microsoft administrator email credentials. The same email id should be used to sign-up into Profit.co as well. The value will be fetched from the server only when the user has registered the plan Power BI Premium Per Capacity. To know more about Power BI pricing, click here.
Step 1:
Go to Settings → Integration → Connectors.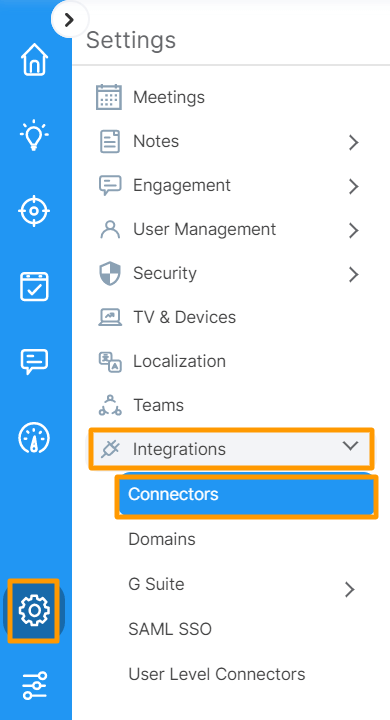 Step 2:
In the Integrations page, click on the Manage button of Power BI.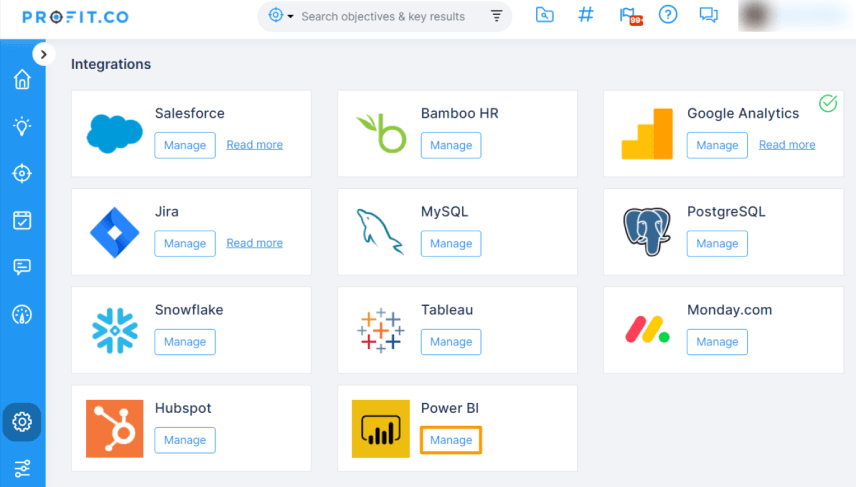 Step 3:
Click on the Power BI Manage Button and Click Connect to Power BI.

Sign in to Microsoft Power BI Account and provide access.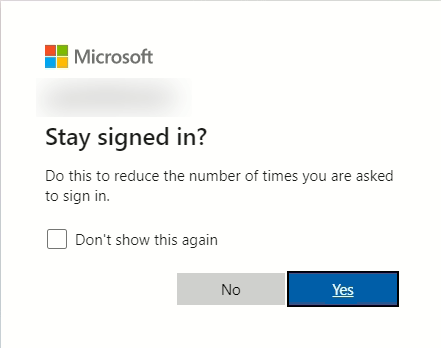 Step 4:
After signing-in the connection for the Power BI will be established.

Step 5:
Create a Key Result and select the Power BI from the Auto Update Data source.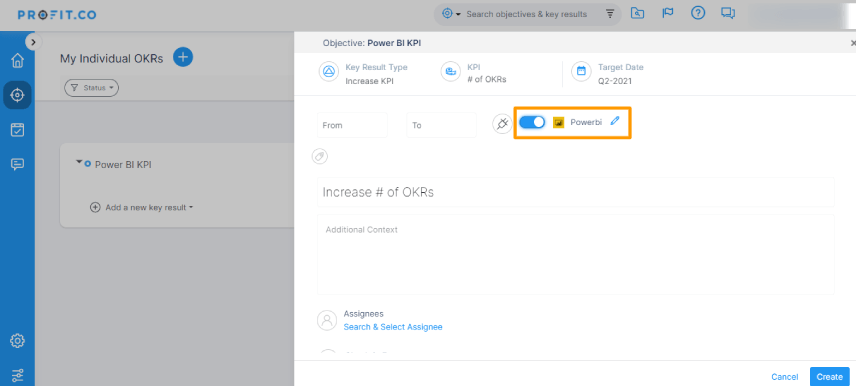 Step 6:
Choose Workspace and the Report to pull data and connect with the KR.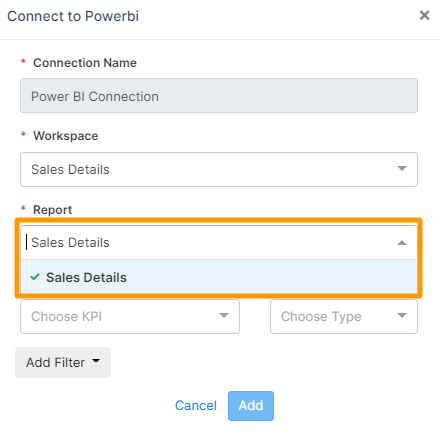 Choose the KPI Name and Aggregation Type, and the KPI will be loaded from Power BI.
Finally click the Add Button and Complete the Key Result Creation Process.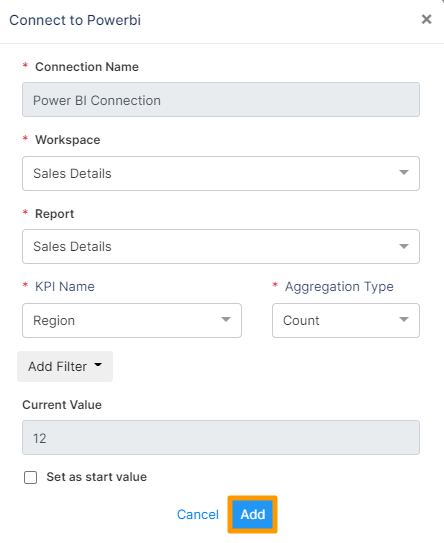 The Key Reult Progress will be updated every 24 hrs from the Power BI Report. If we do manual check-in, it will show the current value from the Power BI Report.

Execute your strategy with the industry's most preferred and intuitive software