Microsoft Power BI uncovers insights in organizational data by connecting, transforming, and visualizing it through charts, shareable with colleagues.
What you can do with Power BI and Profit.co Integration?
Integrate Power BI in Profit.co key result and automate the progress.
Configure Power BI in Profit.co
Note: Only Super Users can be able to configure the Profit.co <> Power BI Integrations.
STEP 1:
Navigate to Settings from the left navigation panel.
Click on Integrations, On the Connectors page, Select the Business Level tab and click on the Power BI Manage button.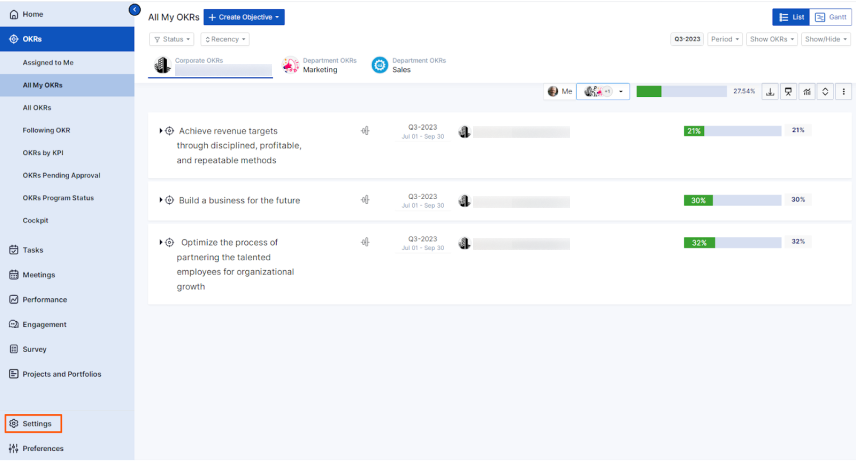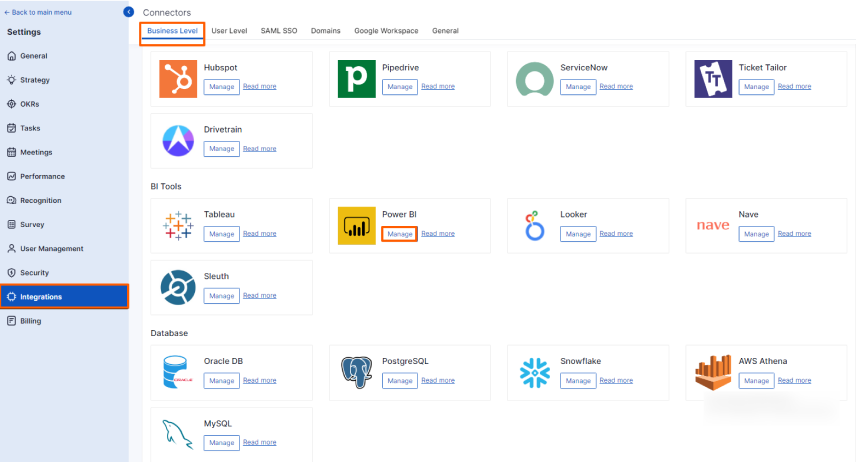 STEP 2:
Click on Connect to Power BI button.

Sign in to Microsoft Power BI Account and provide access.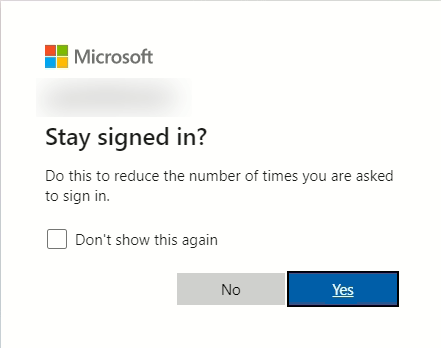 STEP 3:
After signing in the connection for the Power BI will be established.

Create a Key Result and select the Power BI from Auto Update Data source.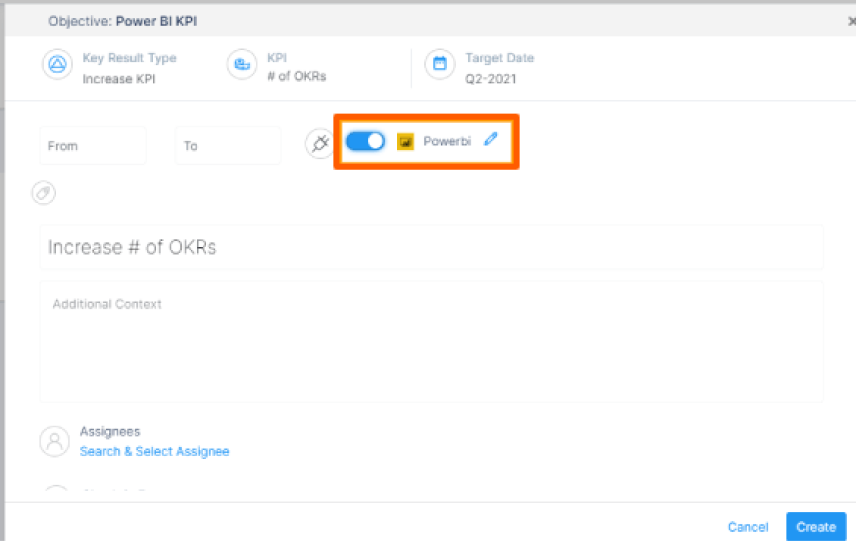 STEP 4:
Choose Workspace and the Report.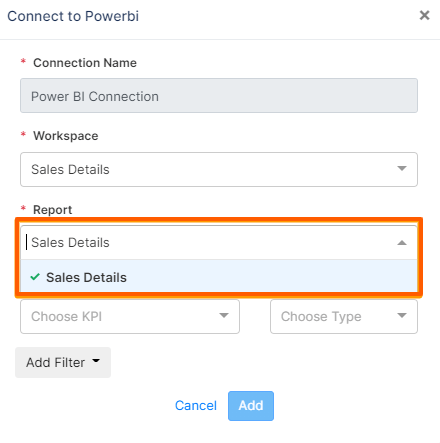 Choose KPI Name and Aggregation Type, the KPI will be loaded from Power BI.
Finally click Add Button and Complete the Keyresult Creation Process.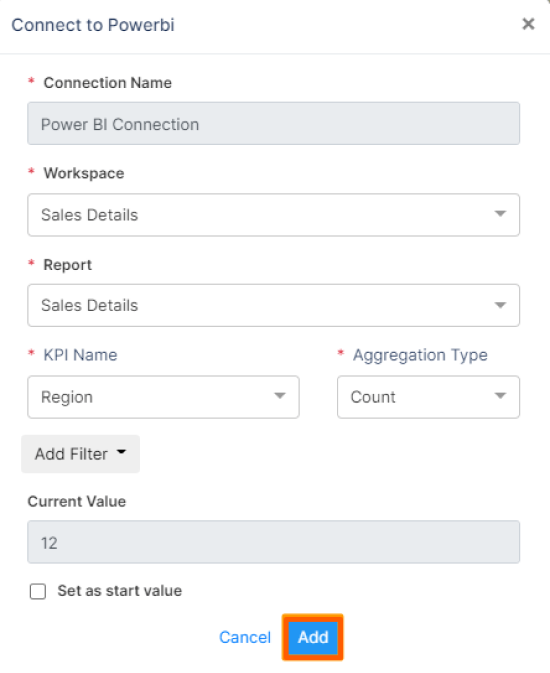 The Key result Progress will be updated every 24 hrs from the Power BI Report. If we do manual check-in, it will show the current value from the Power BI Report.