Profit.co – Microsoft Planner KPI Integration
Now Integrate your Profit.co account with Microsoft Planner and help your team organize, manage and work effectively and create key results to track performance instantly.Profit.co enables users to integrate Microsoft Planner with their accounts and automate their key results progress update.
What you can do with Profit.co – Microsoft Planner KPI Integration
You can track the status of To Do, In Progress, Completed tasks through Profit.co key results and keep your progress updated.
Configure Microsoft Planner KPI in Profit.co
Note : SuperUser need to enable the Microsoft Planner integration in Profit.co.
Step 1
Navigate to Settings → Integrations → User Level Connectors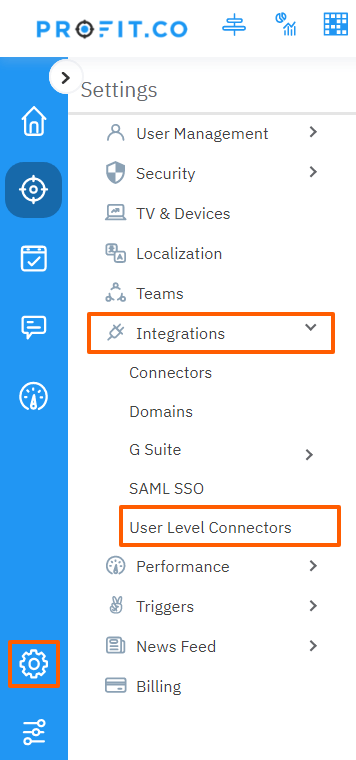 Enable the Microsoft Planner toggle in the User-level connectors page.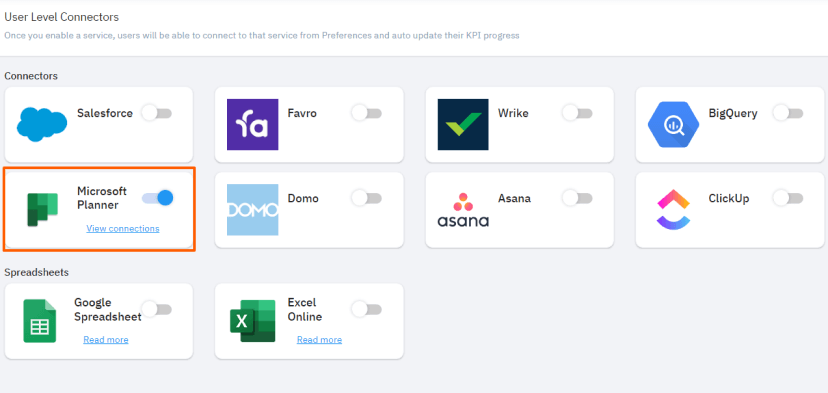 Step 2
Now navigate to Preferences→ Integrations → Connectors from the left menu.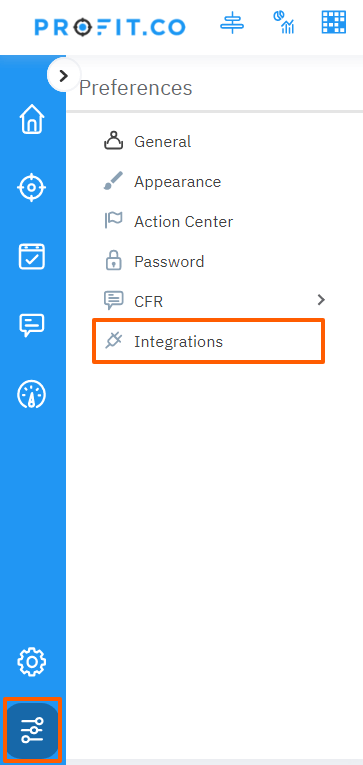 Click on the Manage button to set up a new connection in Microsoft Planner.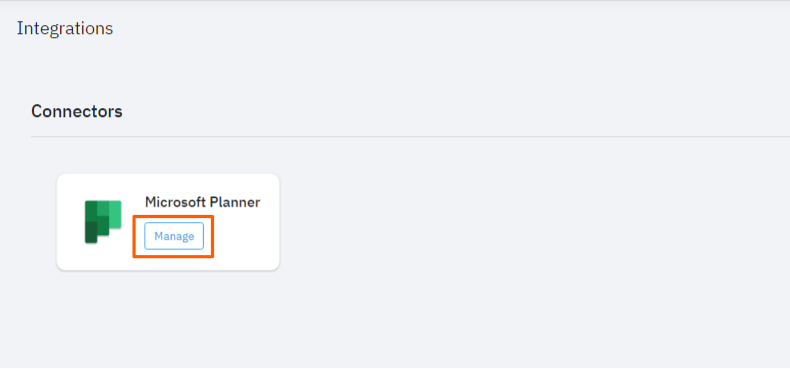 To establish a new connection, click on the Sign in to Microsoft Planner button.

Step 3
Enter your Microsoft email address and click Next.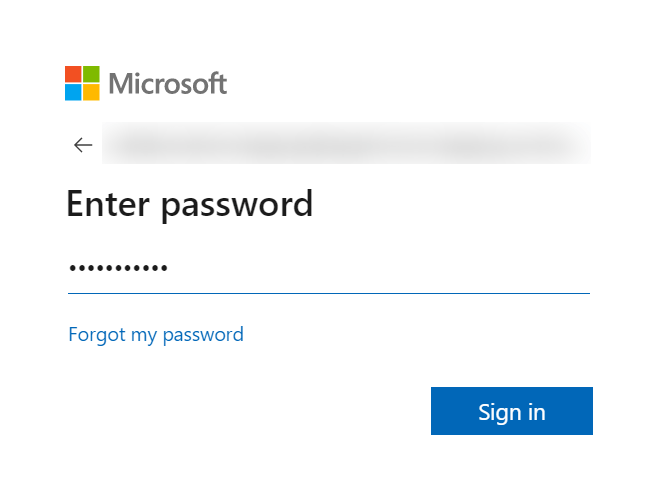 Now a Microsoft Planner connection is successfully configured in Profit.co.

Step 4
When creating a key result, you can integrate Microsoft Planner using the Form for Percentage tracked, Increase, Decrease, and Control KPIs.
Click on Choose Connection and click on Microsoft Planner.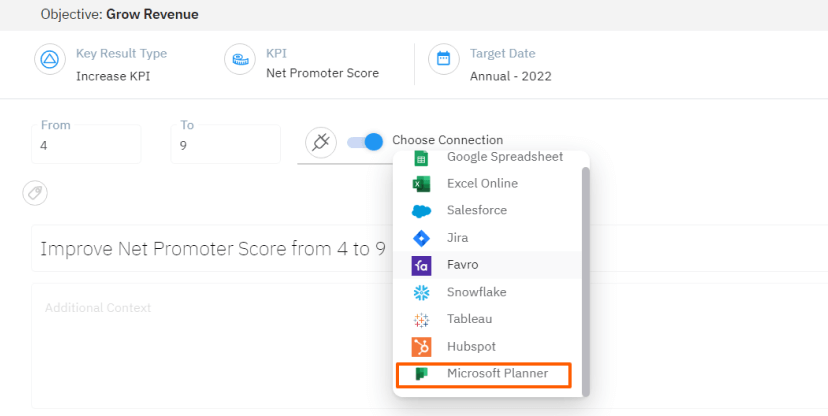 Step 5
A pop-up window will open where you can select the Connection list, Plans, and Buckets. The system will automatically fetch the completed tasks. At the bottom of the page, you will find the status of the Integration and Click on the Add Button.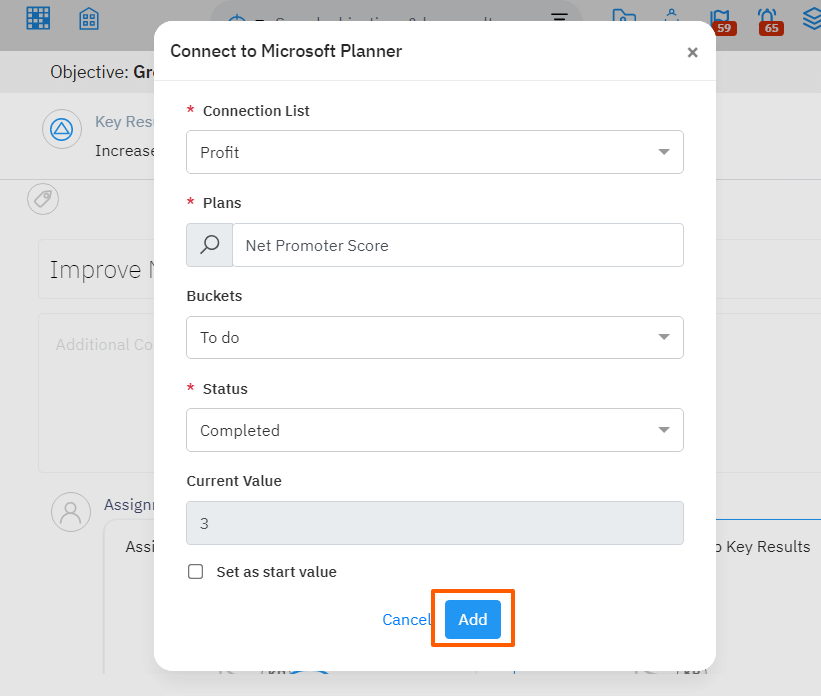 Step 6
Once the Keyresult is created, Dragging the slider will automatically retrieve the current percentage from the MS Planner. Click on the Check-in button and complete the Check-in.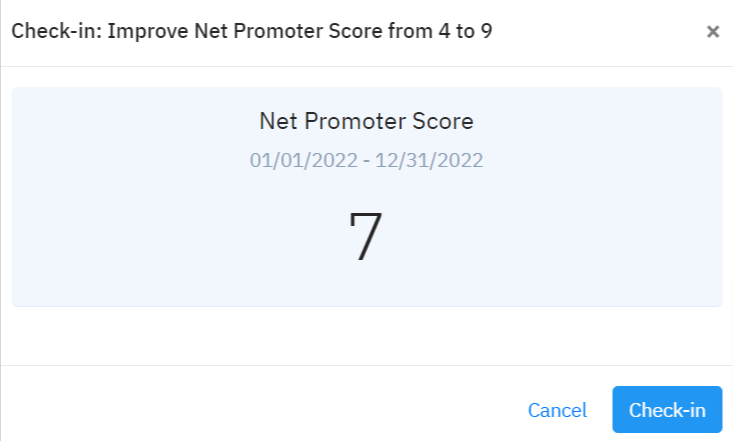 Step 7
Now the status value will be updated in the key result.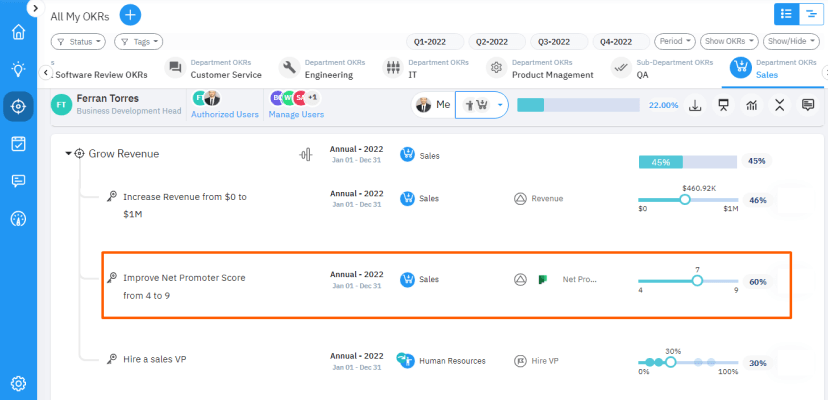 Note: The Task stages which you have created on Microsoft planner will be reflected in your Profit.co dashboard.
Execute your strategy with the industry's most preferred and intuitive software