Microsoft Teams integration with Profit.co enables you to easily manage and check-in your OKRs from within Microsoft Teams. Here's a walk-through of setting up Profit.co Microsoft teams app and checking-in through it
Install Profit.co app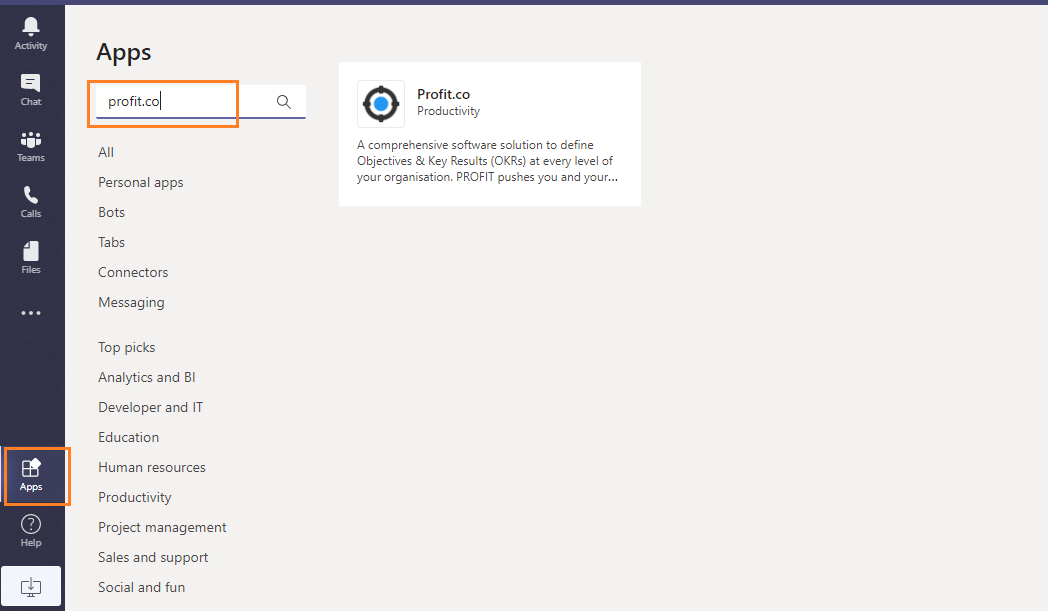 Step 1:
Click on the result to add the application. Once added the app icon will be displayed in the left menu bar and once clicking on it the chat window of Profit.co will open and a welcome message will be displayed.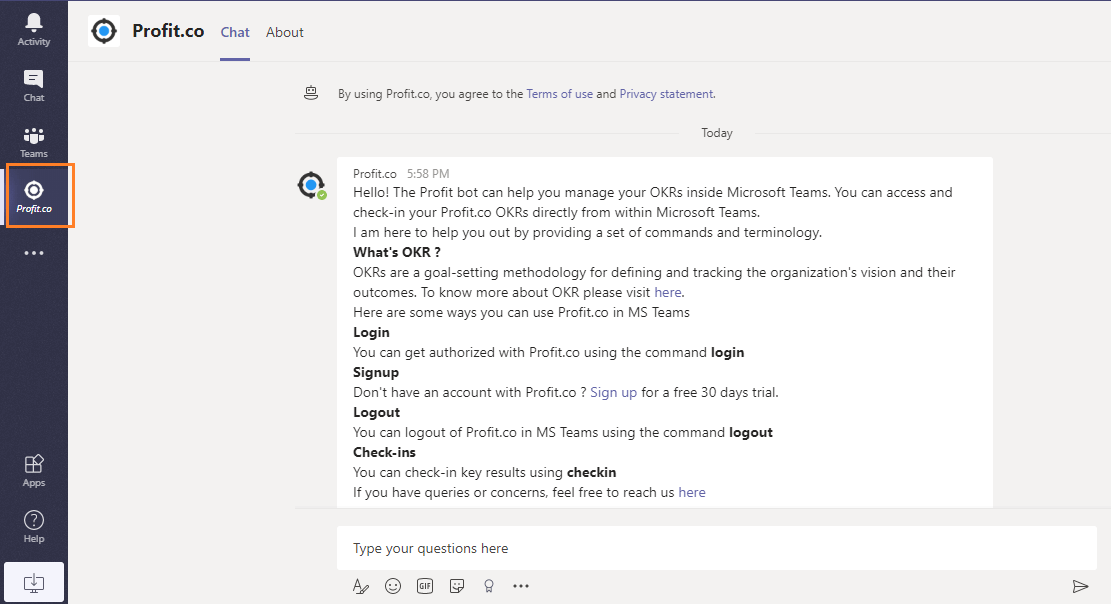 Step 2:
Now type the "login" command and a login card will appear.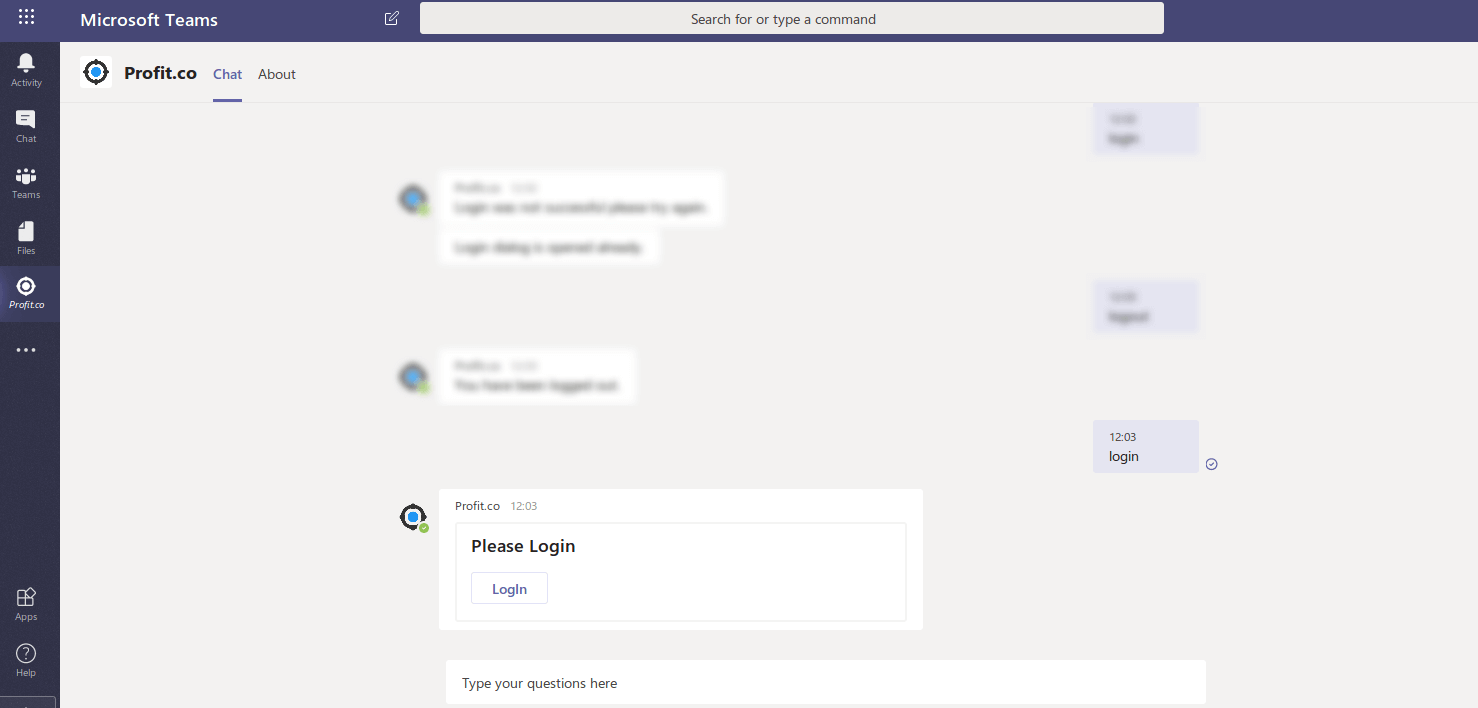 Step 3:
Click on the Login button in the login card and enter your Profit.co credentials and submit.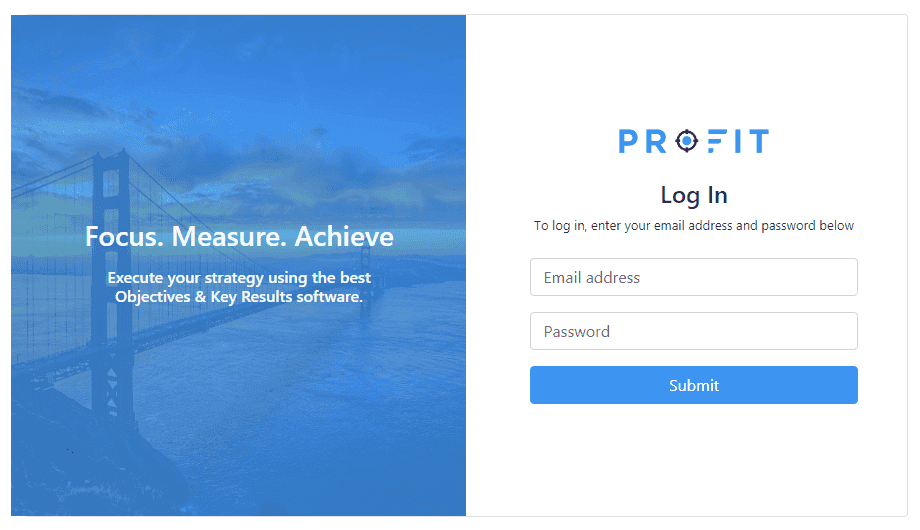 Step 4:
Now you are authorized with Profit.co.Type the "checkin" command to display your objectives.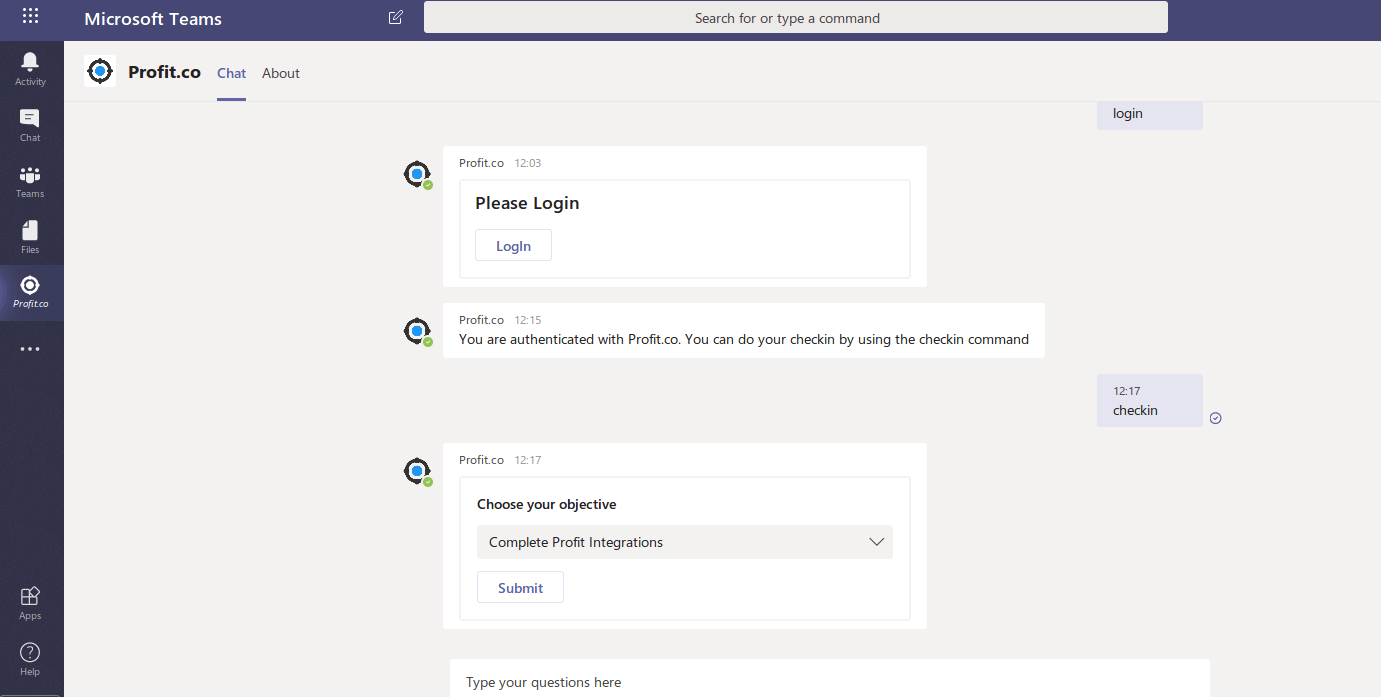 Step 5:
Select the objective and click the submit button. Now select the key result that you want to checkin and click submit.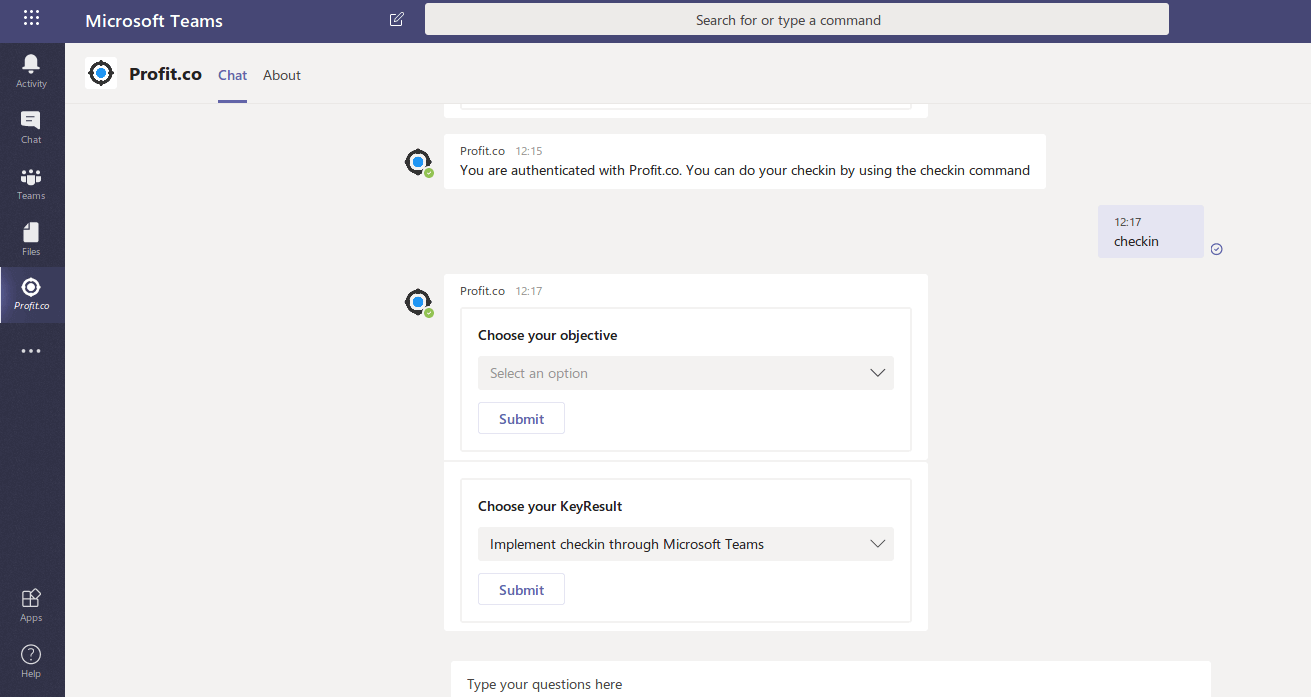 Step 6:
Now the check-in card will be displayed where you can enter the check-in value and click submit.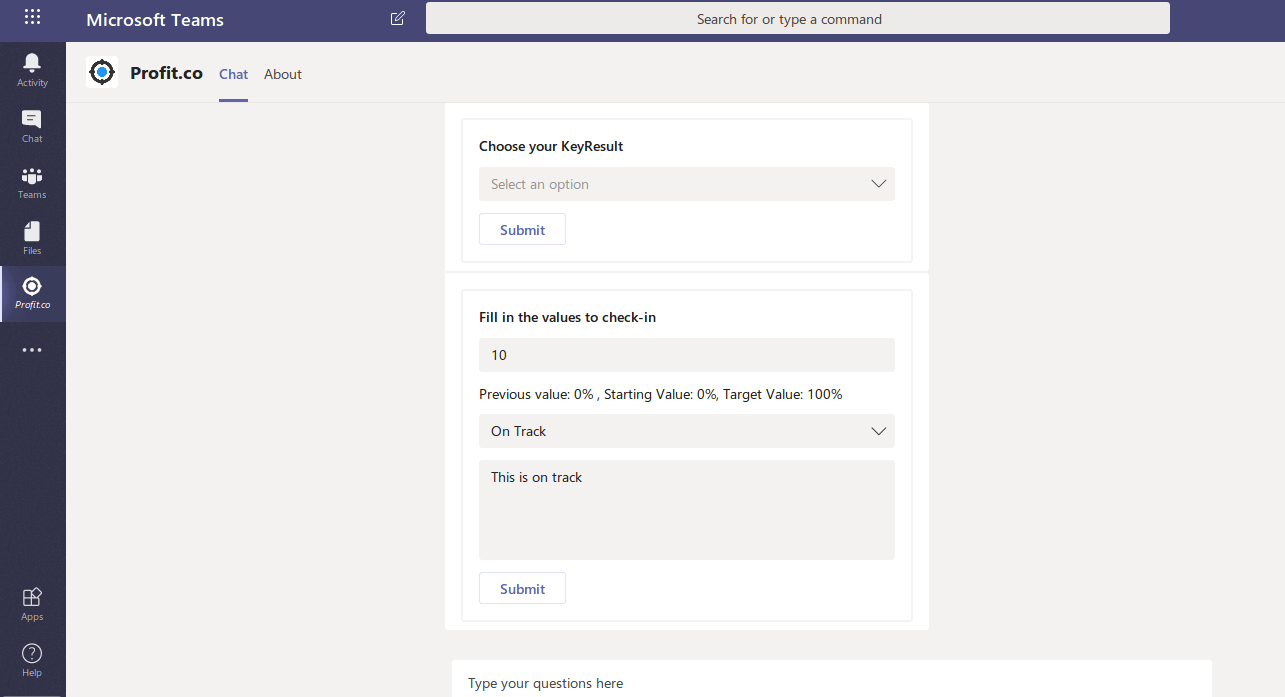 Once the checkin is done the checkin summary will be displayed.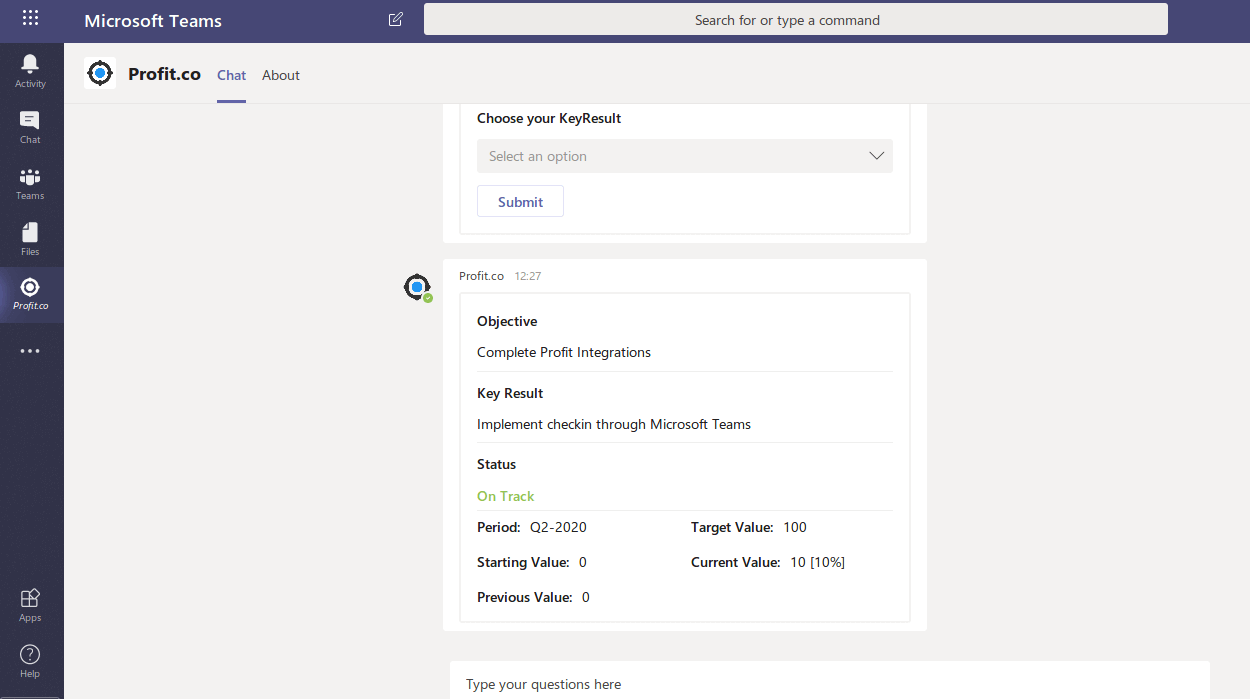 Note: Type the help command to know more