Microsoft Teams is a collaboration app that helps your team stay organized and have conversations in one place. Microsoft Teams integration with Profit.co enables you to easily manage and check in your OKRs from and within Microsoft Teams.
What you can do with Microsoft Teams and Profit.co Integration
You can access information from anywhere and at any time with secured cloud storage and can kickstart access right from Profit.co instead of switching platforms.
Perform check-ins instantly from your Microsoft team's account.
You can get 130 kinds of action notifications from Profit.co in your Microsoft Teams accounts.
Here's a walk-through of setting up the Profit.co and Microsoft teams.
Note: Login with the same credentials on the Profit.co website in a separate tab.
Installing the Profit.co application
Click on the Apps icon on the left menu and select Profit.co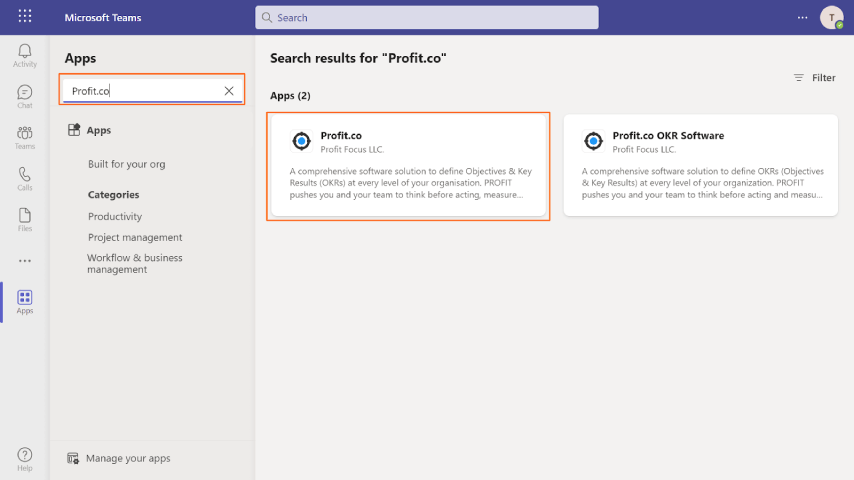 Step 1:
Once selected. Select Profit.co from the left menu to add the application. Once you add the app icon, it will be displayed in the left menu bar, now click on it, and a chat window of Profit.co will open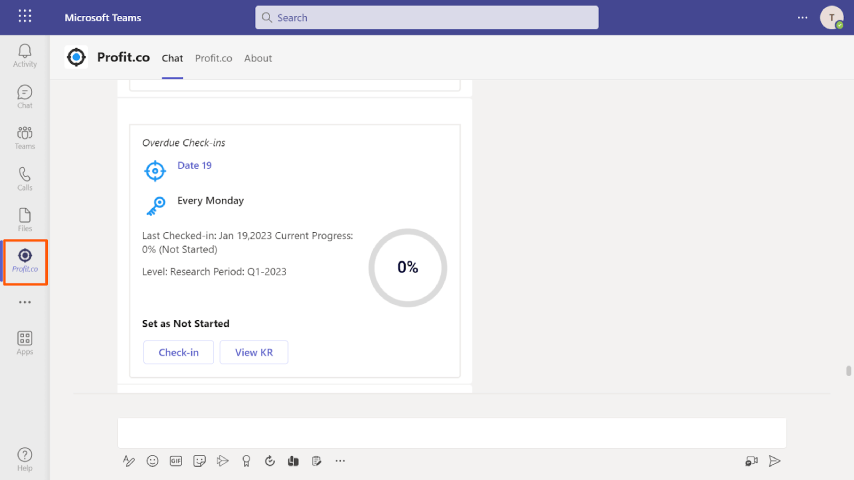 Step 2:
Type the value as "check-in" in the chat and click

icon to send. You will receive a message to select the OKR level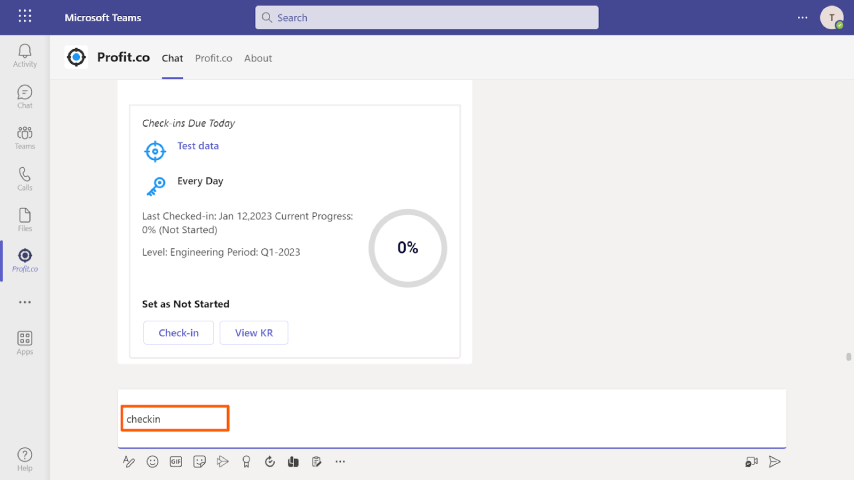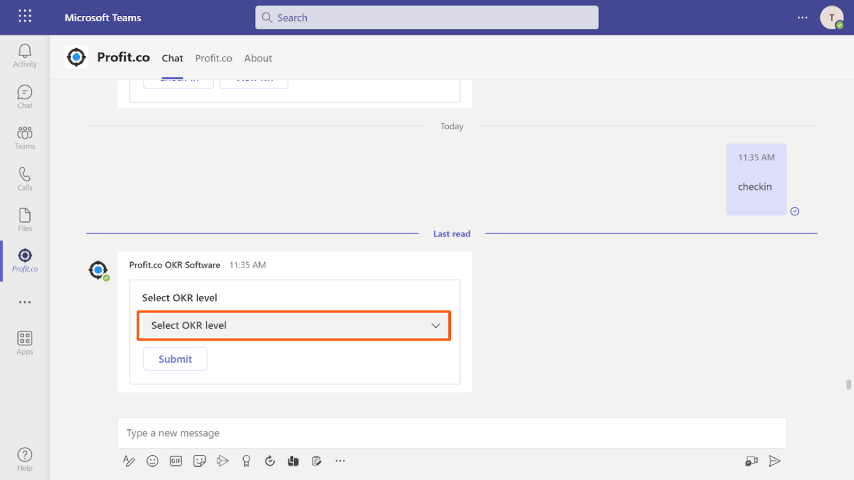 Step 3:
Choose the OKR level at which you want to check in and click Submit and after that select the Objective which you want and click the Submit button.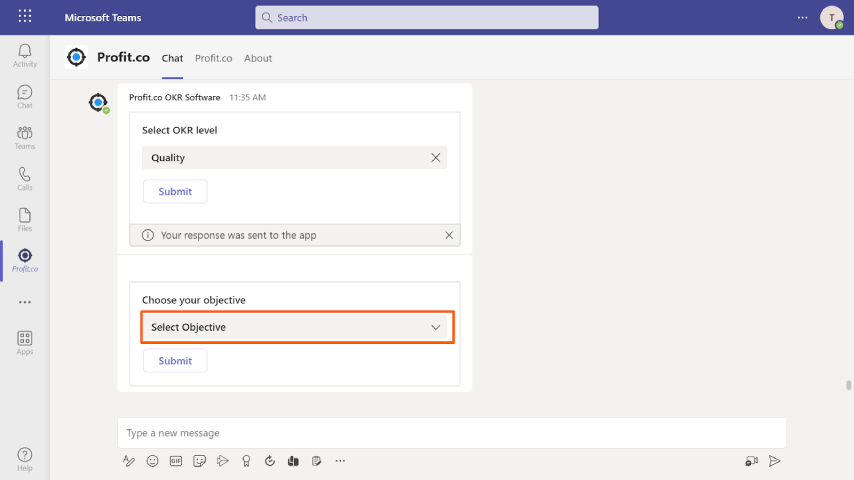 After that select the key result that you want to check in and click Submit.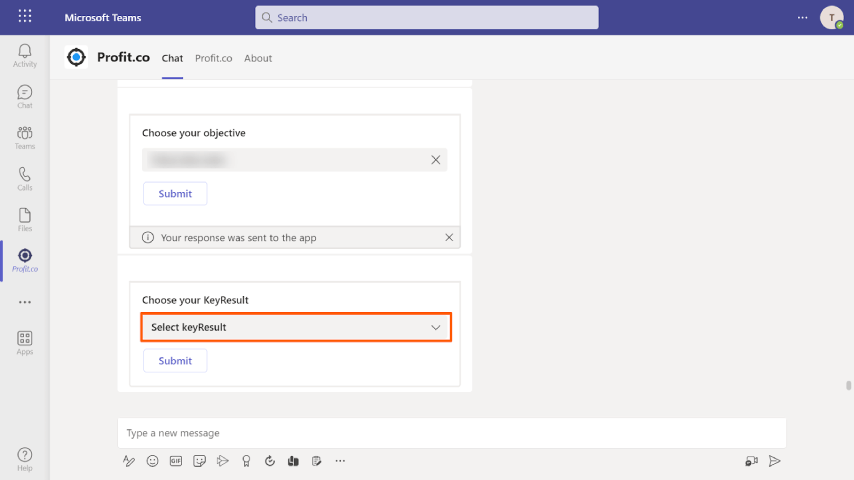 Step 4:
Finally, add the check-in value, status, and comments for the key result, and click submit.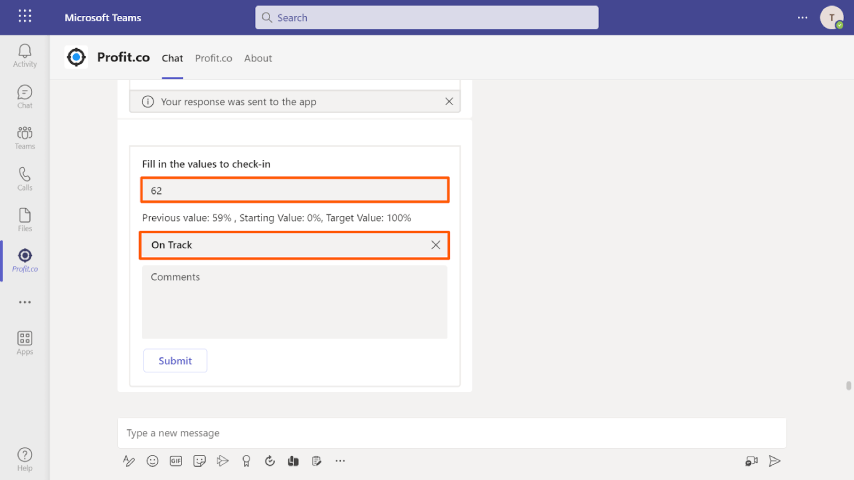 Once the checkin is done the check-in summary will be displayed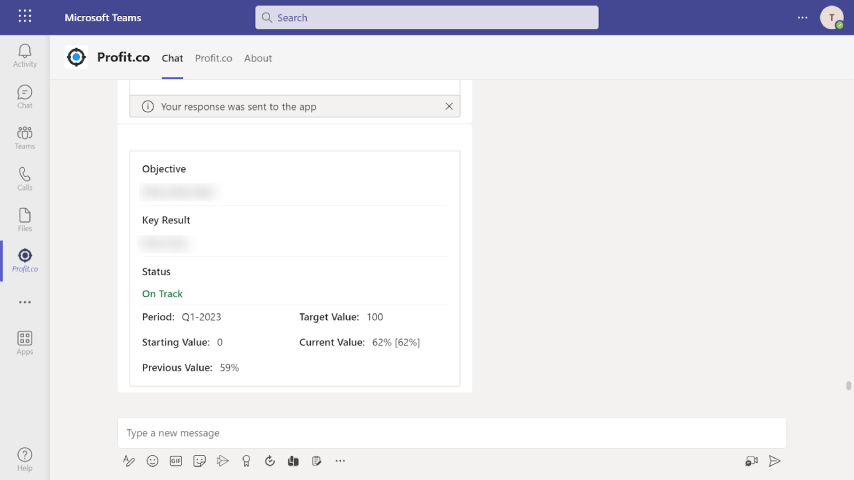 Step 5:
If you want to have a hassle-free check-in of all the key results, you can do it by clicking on the Profit.co tab on the menu bar. By doing this, you can manage the entire Profit.co site via the Microsoft Teams app.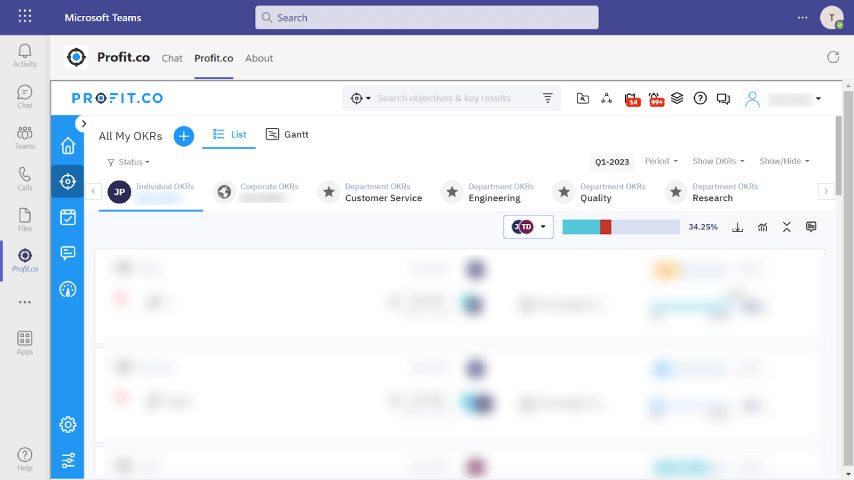 Note: The Action Center and Notifications sync will happen automatically 24 hours after adding the Profit.co application to your MS Teams. The check-in progress and other action center sync will occur automatically, and they will be notified in the team's chat.
Execute your strategy with the industry's most preferred and intuitive software