SAP SuccessFactors HCM Suite is SAP's SaaS human resources solution. It offers a variety of applications, from core HR applications like Employee Central or Employee Central Payroll to talent management applications covering, for example, recruiting and onboarding.
What can you do with Profit.co and SAP SuccessFactors integrations?
You can import users, email ids, departments, job titles, and sync managers, grades, date of joining, HR Business Partners, and Matrix Manager from the SAP SuccessFactors account to Profit.co
Configure SAP SuccessFactors for Profit.co
Note: Super Users can only enable the SAP Success Factors integration in Profit.co.
Step 1:
Navigate to Settings from the left navigation panel.
Click on Integrations, On the Connectors page, Select the Business Level tab and click on the SAP Success Factor Manage button.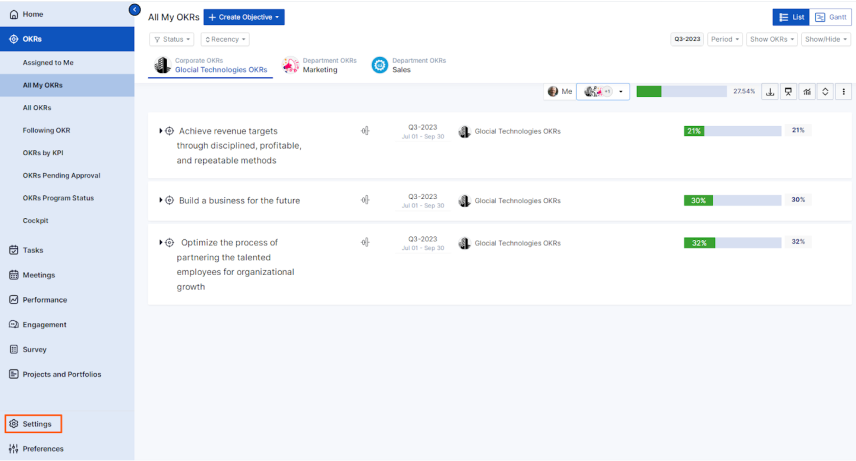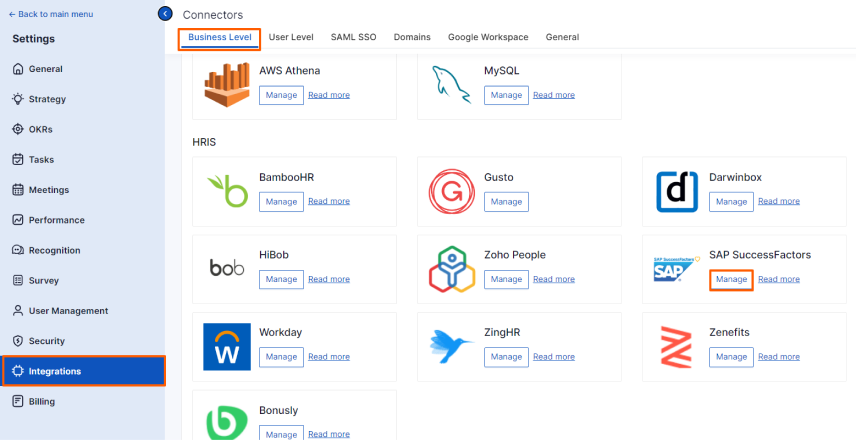 Step 2:
Enter the required details, APIs & domain URL and click on Connect to sync the users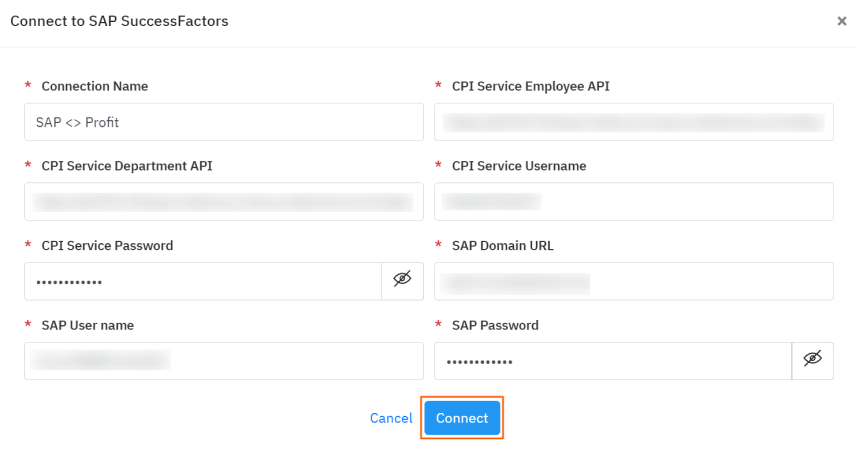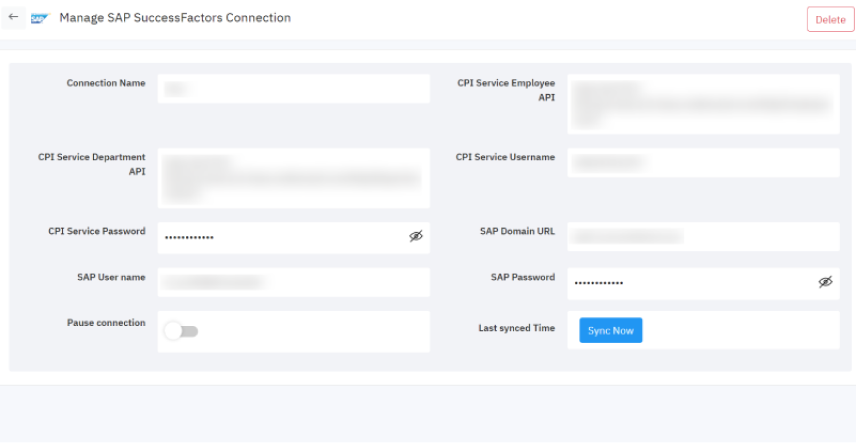 Step 3:
Once connected, It will take 30 minutes to import users from your SAP SuccessFactor account to Profit.co in the first sync, and by default, the login access will be enabled/disabled however it is in SAP SuccessFactor.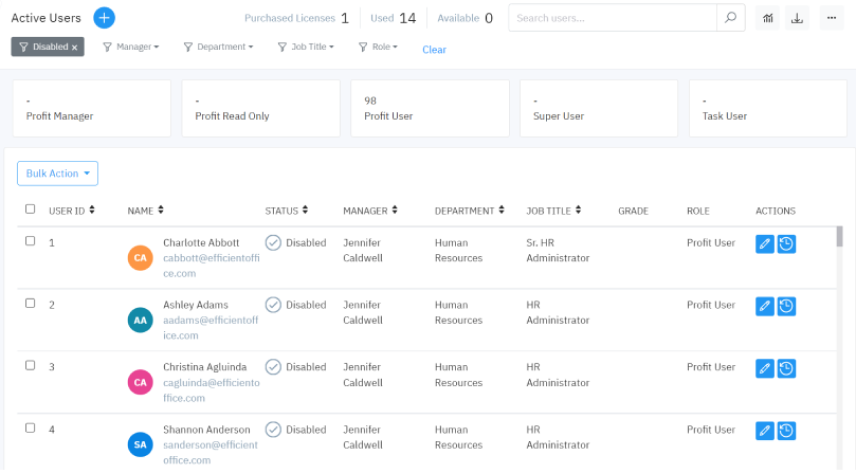 Note:
1. If the department is not present in Profit.co, it will be created and assigned to users.
2. Profit user access permissions will be granted to all users. You can change it later for specific users.
3. The delete action in SAP Successfactor will not be synced in Profit. You must delete manually.
4. The user's synchronization will be done once at 9 PM local time.
Execute your strategy with the industry's most preferred and intuitive software