Microsoft Excel is a spreadsheet software that allows users to format, organize, and compute data. It features cells arranged in rows and columns, aiding data analysts in presenting information clearly.
What you can do with MS Excel and Profit.co Integration?
Profit.co enables users to integrate Excel online with their accounts and automate their key results progress update.
Once you do so, your key results can be connected to Excel online in your Google account and you can auto-update your progress.
Configure Excel online in Profit.co?
Note: To perform this task, you must have Microsoft administrator email credentials. The same email id should be used to sign-up into Profit.co.
Step 1:
Note: Only the Superusers can integrate Excel Online with Profit.co account.
Navigate to Settings from the left navigation panel.
Click on Integrations, On the Connectors page, Select the User Level tab and enable the Excel online toggle.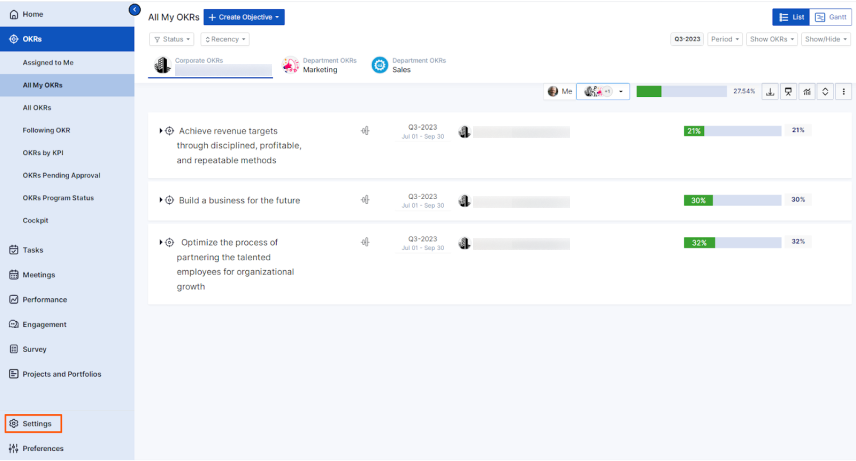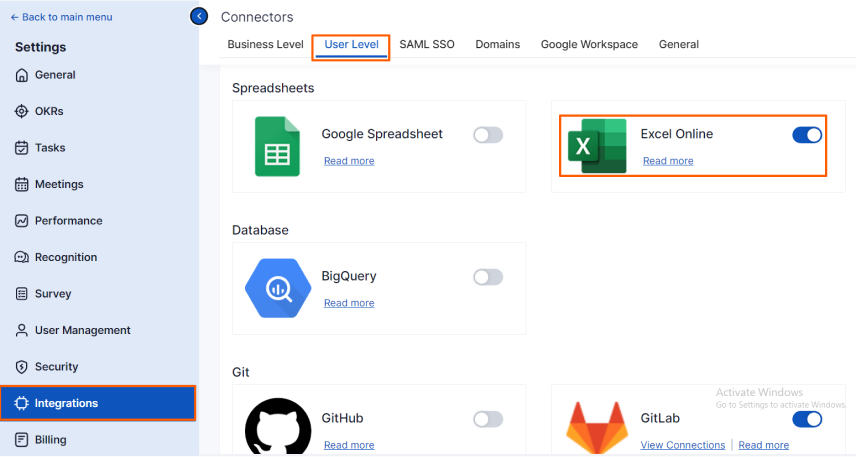 Step 2:
After enabling it, navigate to Preferences from the left navigation panel.
On the Preferences page, Select the Integrations tab, click on the Excel online Manage button.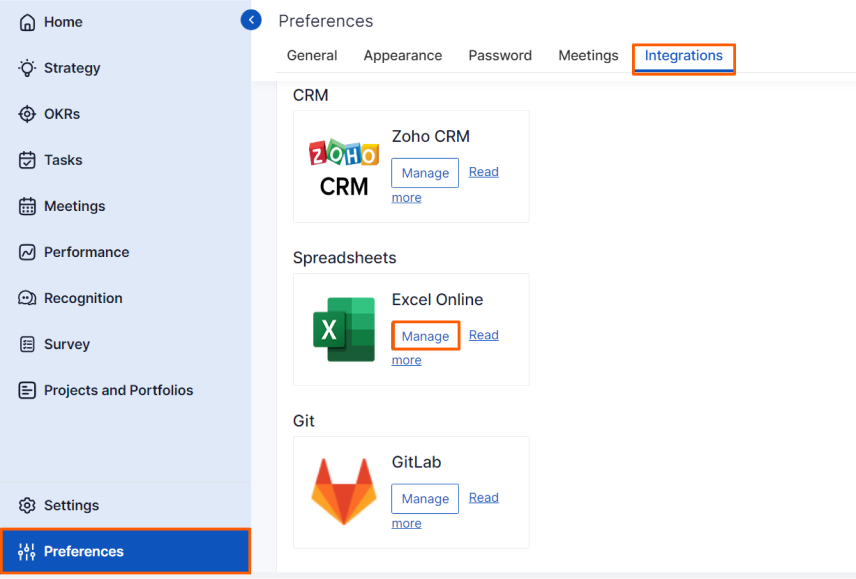 Step 3:
On the Integrations page, click on the Manage button of Excel Online
Click on Sign in to Excel Online.


Step 4:
Enter your Microsoft email address and click Next.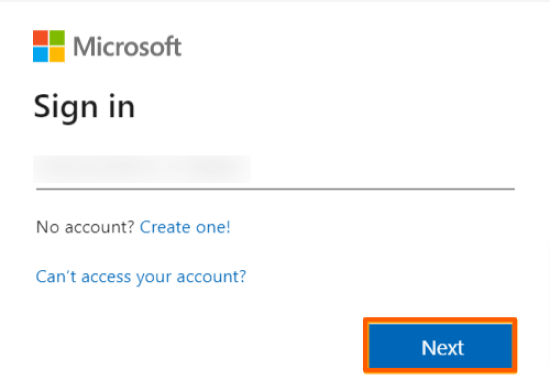 Enter your password and click Next.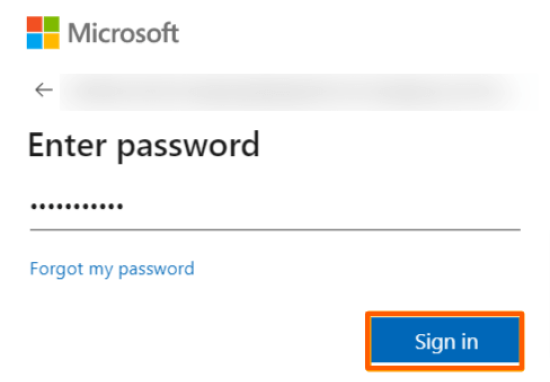 After getting connected,

Step 5:
Create Key Result using Step by Step Guide or Using Form.
Note: We can use only numeric as the value, so we can select only three KPI. They are Increase, Decrease, and Control KPI.
Let's create the Key Result using Increase KPI and click Next.
Enable the Auto Update

After enabling it, choose the connection as Excel Online.

While connecting to the Excel online, the email ID will be present by default. Type the Spreadsheet name and select the Sheet name.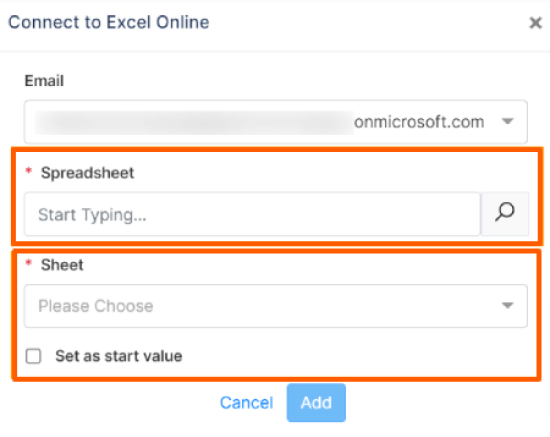 Select the spreadsheet from OneDrive and click Open.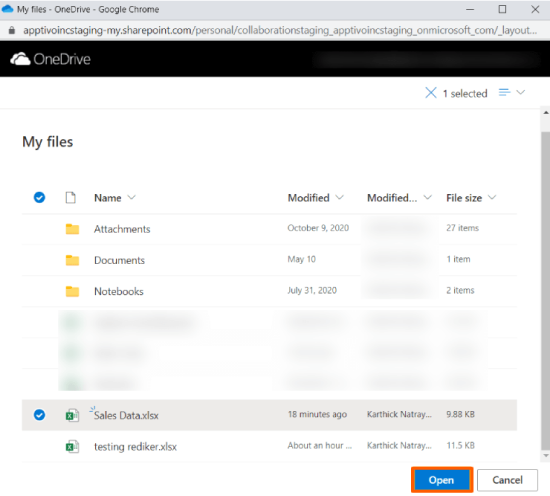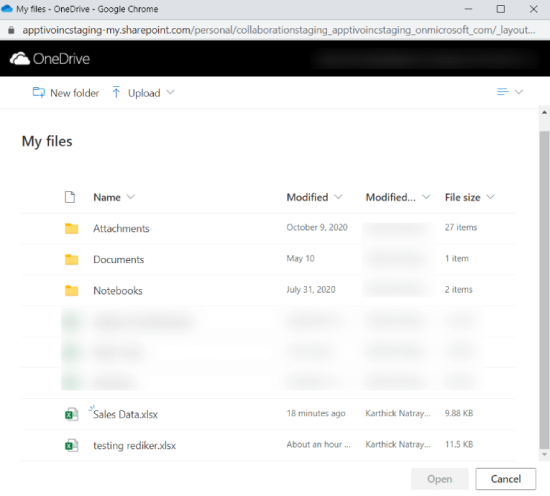 Select the sheet name.
After that, set the column and row name.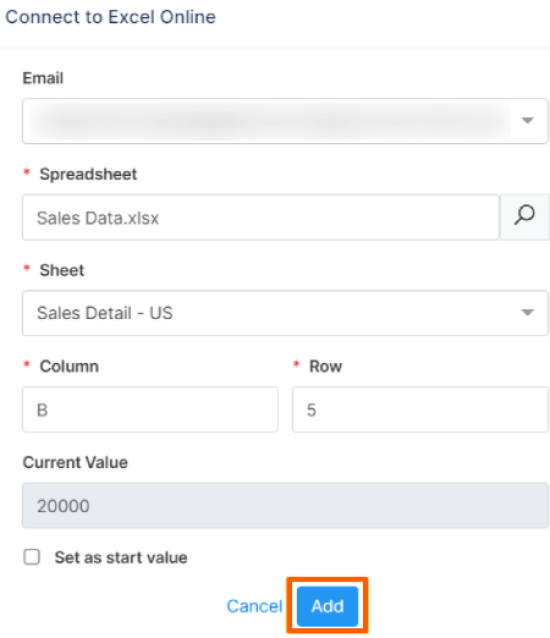 The current value in the spreadsheet will be automatically updated by setting the column & row value.
After adding it, we'll be getting the result as shown below.

We should manually add From and To value.
Select the Target Date for the Key result and click Next.
If you want you can edit the Key Result name and you can add Additional Context. Finally, click Next.
Add the employee or the department you have to assign.
After assigning the employees click Next.
Select the day for updating the Key Result and finally, complete it.
Step 6:
After completing it you'll be getting the Key Result as shown below.

While updating the Key result i.e. check-in process you'll be getting the current value of the Row and Column.
After that, you can check-in.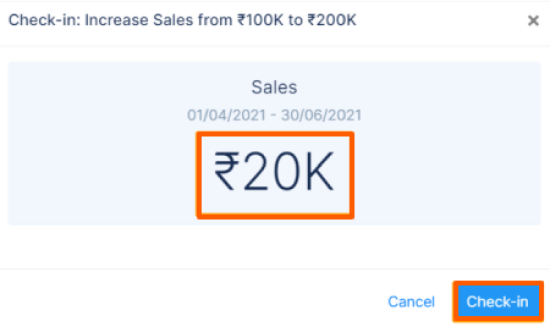 If you check-in you'll be redirected to the review page. Finally, you can Update it.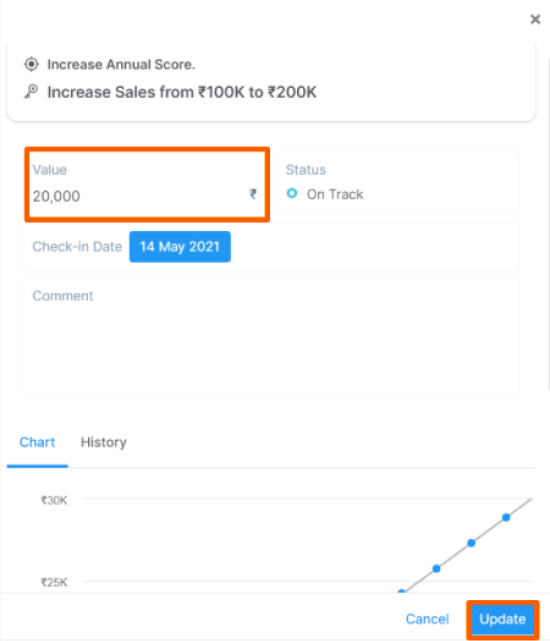 After Updation, your progress will be updated in your key result.