Google BigQuery is an analytics web service in the cloud that specializes in handling extensive datasets for analysis purposes. It is particularly effective for processing immense volumes of data, typically consisting of billions of rows. BigQuery employs a SQL-like language for querying and retrieving information from these datasets.
What you can do with BigQuery and Profit.co Integration?
Integrate Bigquery in Profit.co key result and automate the progress. You can now integrate BigQuery with Profit.co and modernize your smart analytics warehouse by creating key results and performing check-ins instantly.
Step 1:
Navigate to Settings from the left navigation panel.
Click on Integrations, On the Connectors page, Select the User Level tab and enable the BigQuery toggle.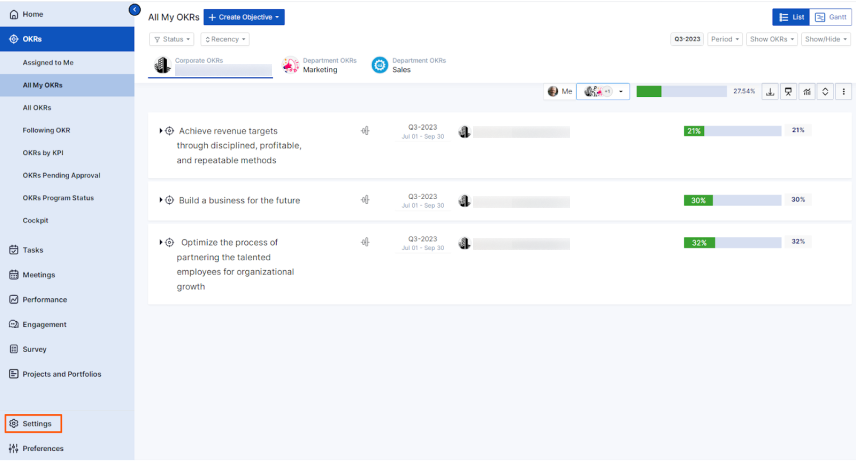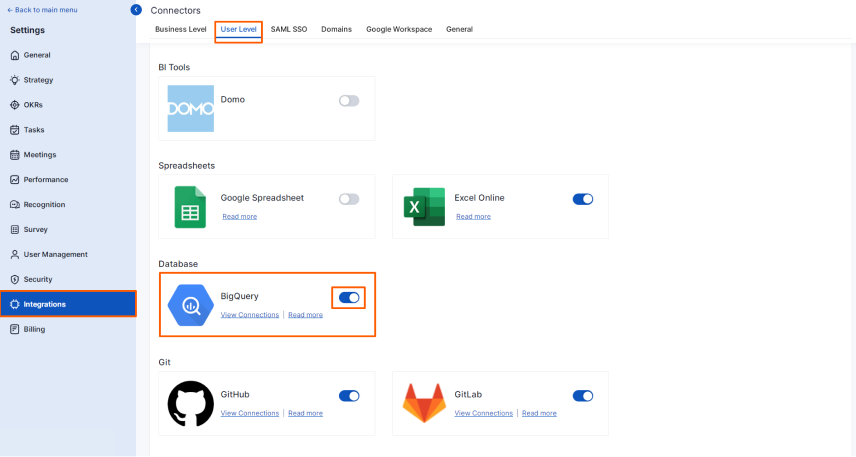 After enabling it, navigate to Preference from the left navigation panel, select the Integrations tab, and select the Big Query Manage button to make a connection.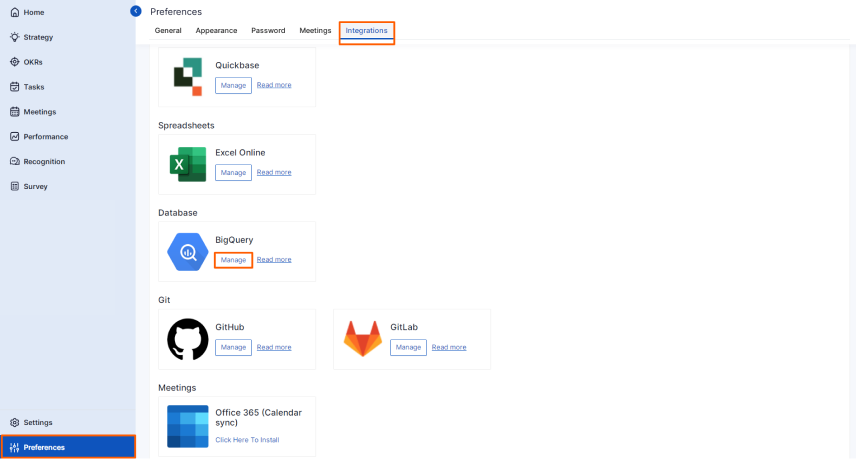 Then click the Sign in to BigQuery button.

Step 2:
Enter the Connection Name and click on the Sign in to BigQuery button to successfully configure the BigQuery Integration connection.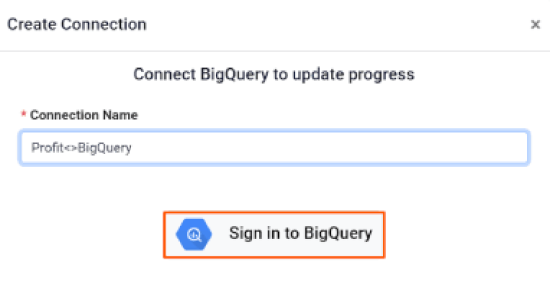 Enter your email address, password and click Next.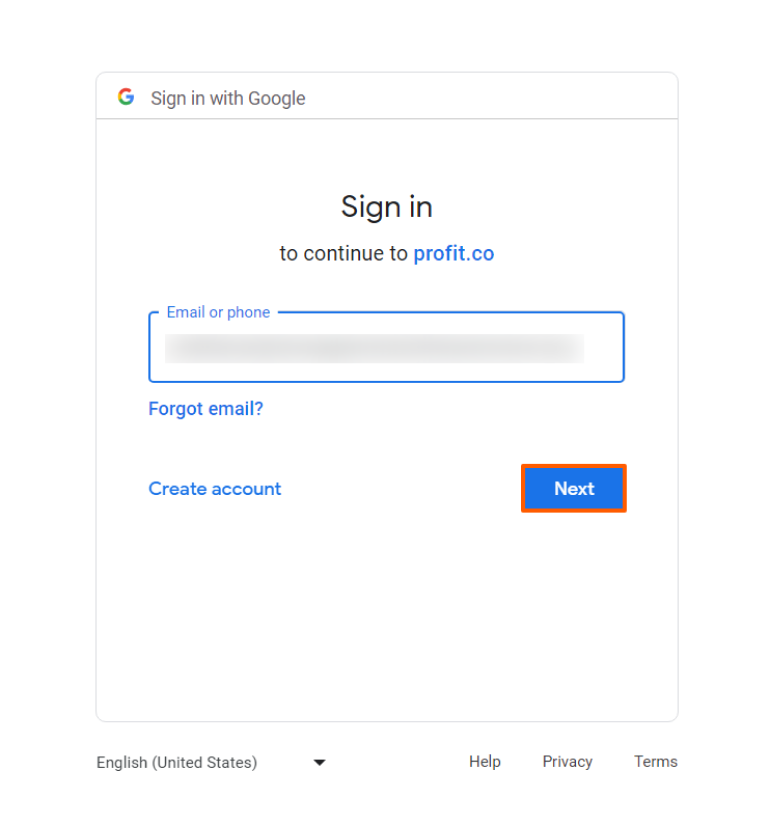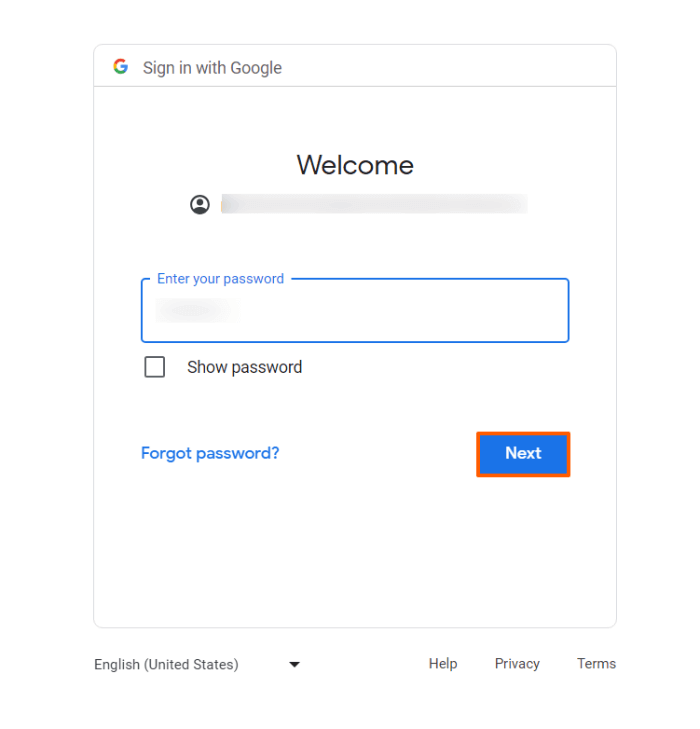 Select Allow for access.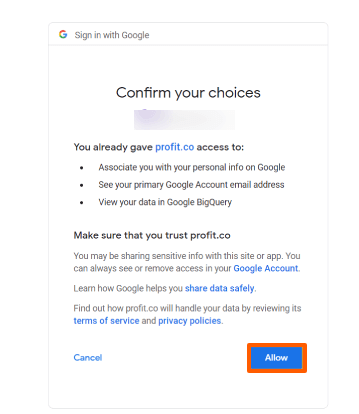 Step 3:
Now Create a key result Using the Form in Profit.co where you want to integrate the BigQuery in a key result.
Note: BigQuery supports Increase KPI, Decrease KPI, or Control KPI type.
Enter the Key Result name, and choose the required Key Result type and KPI.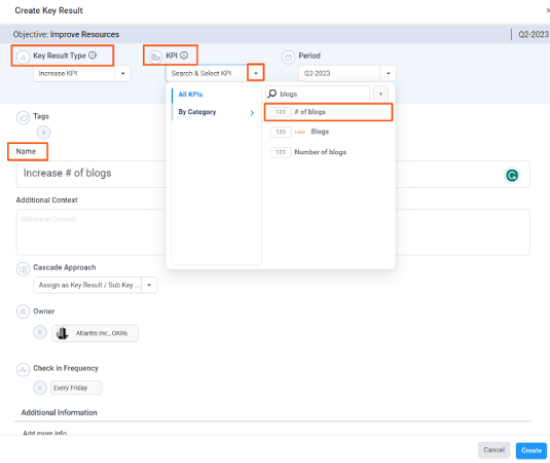 Select the Automate Check-in and choose BigQuery from the Connection dropdown.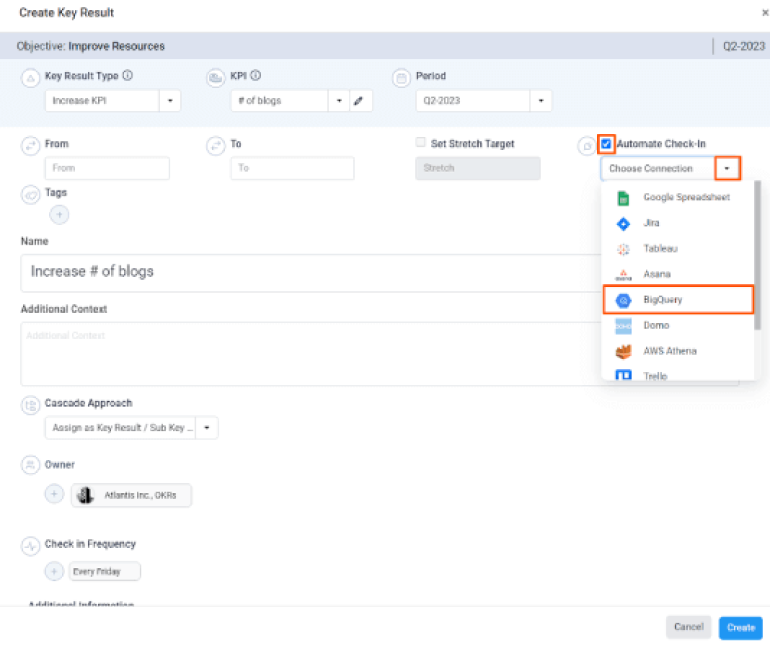 On the Connect to BigQuery tab, Choose your Projects, enter the Query, and Run it.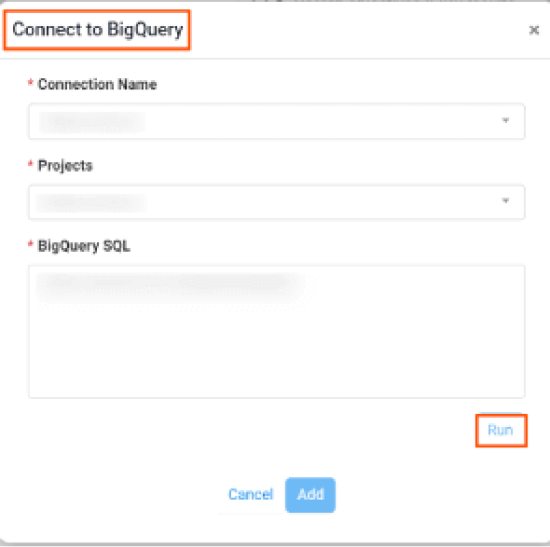 You will find the Current Value. Finally, click on the Add button.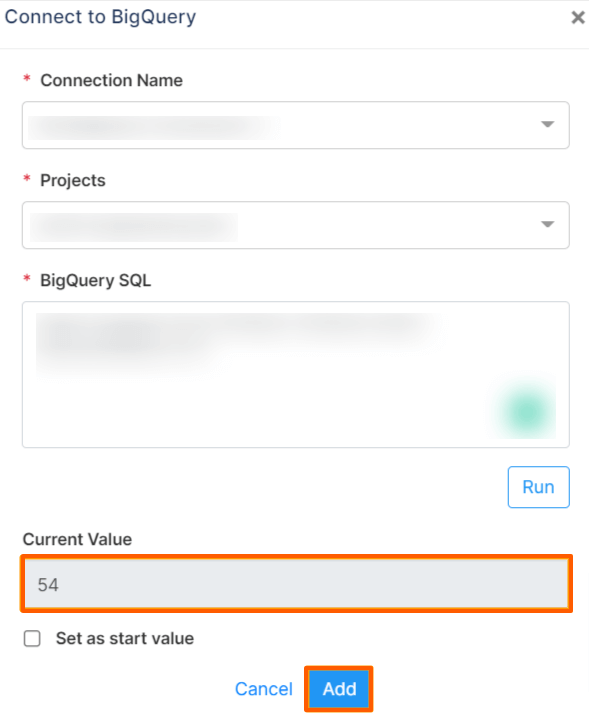 Once the Key Result is successfully created, click on the Check-in button and complete the Check-in to update the status value in the key result.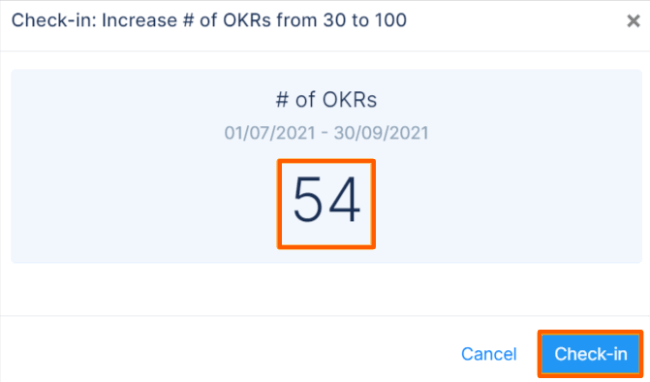 If you check-in you'll be redirected to the review page. Finally, you can Update it to make progress to your key result.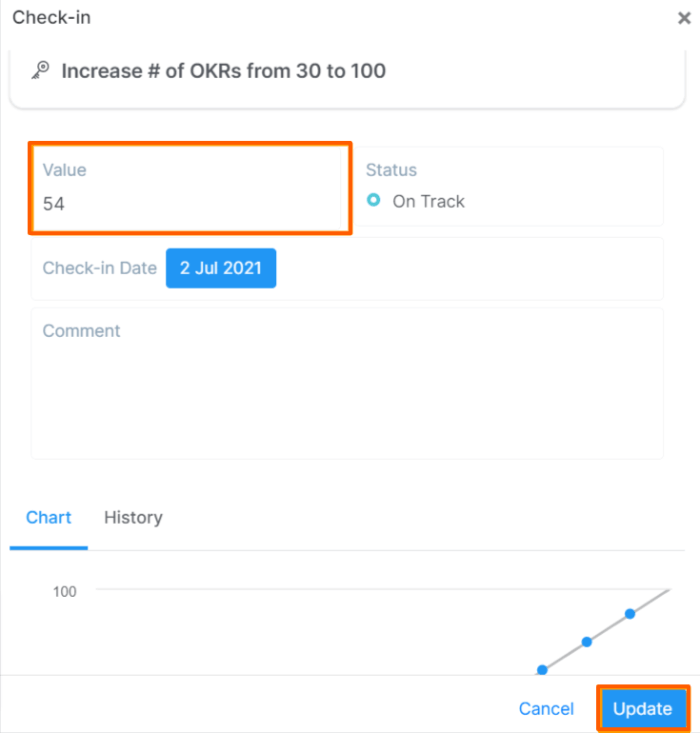 Note: The automatic check-in will happen every day at 09.00 AM based on the user region.