How to update OKTA Issuer URL in Profit.co?
Profit. Co allows you to update the OKTA issuer URL, to let you enjoy a complete authorization server at ease.
Step 1
Navigate to your OKTA Admin account.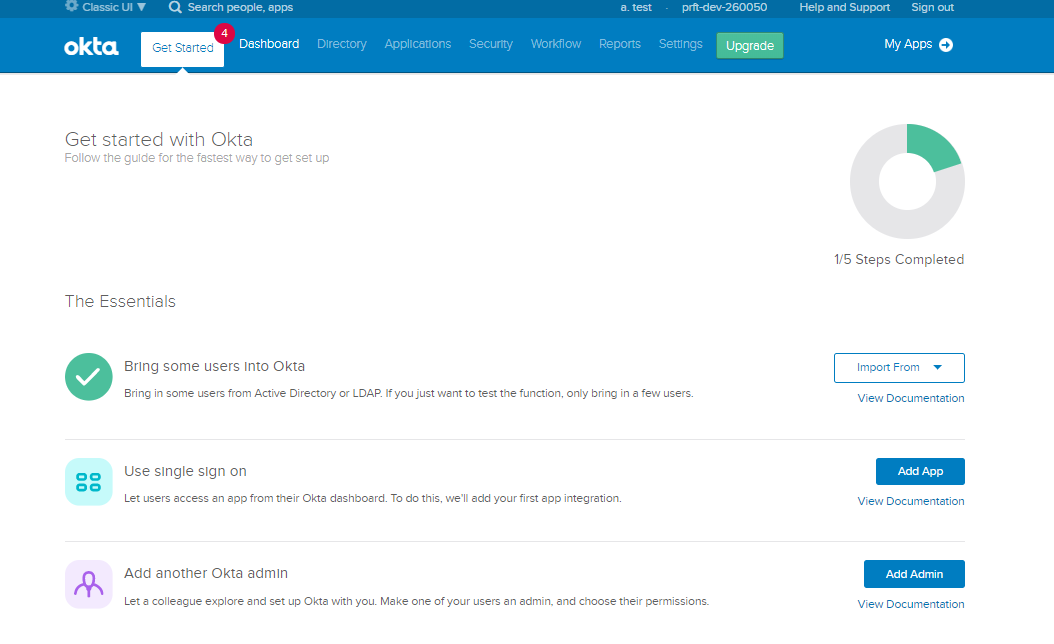 Step 2
Now click on ClassicUI → Applications tab from the universal menu bar.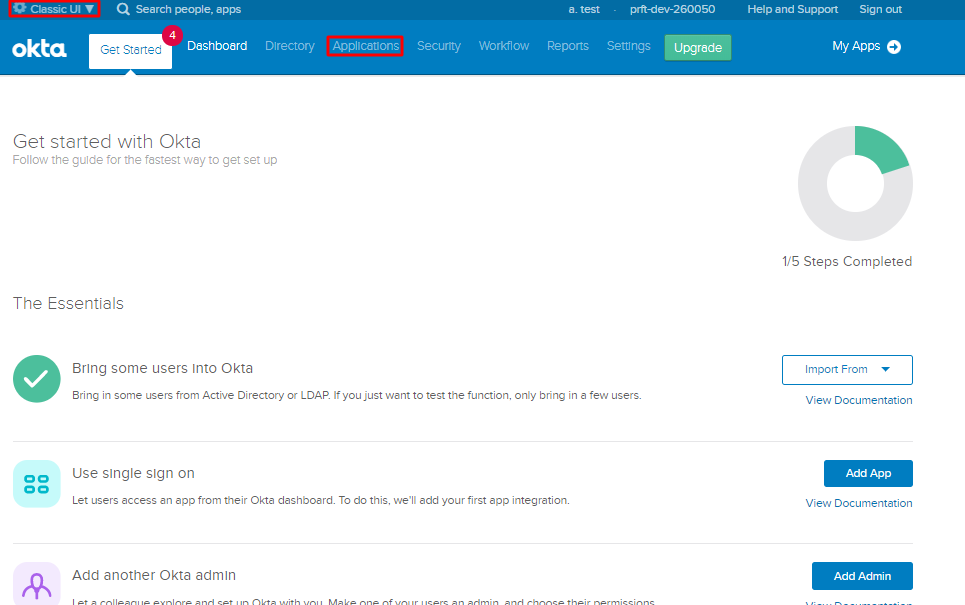 Step 3
In the Applications page click on the Add Applications button.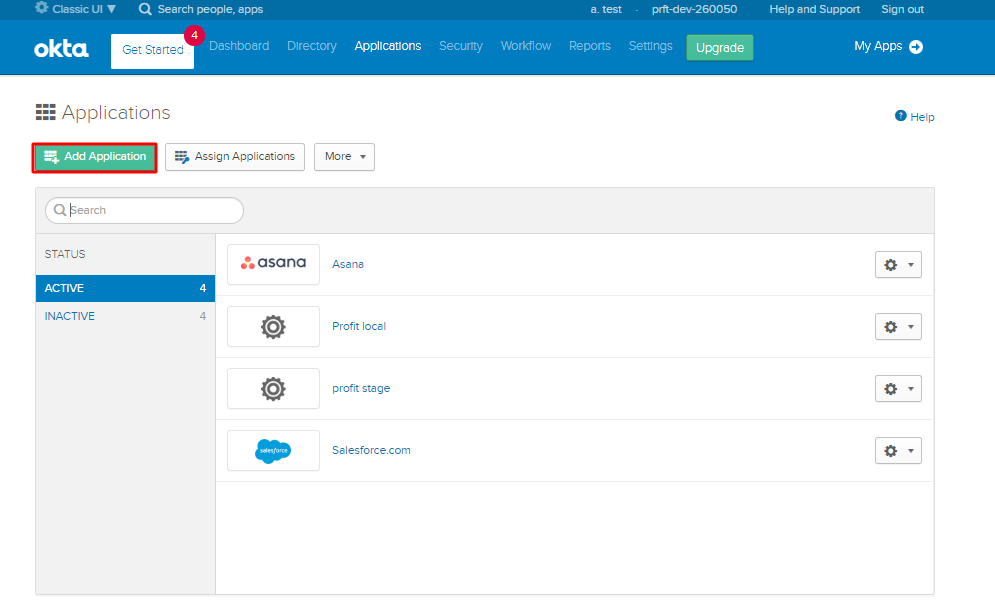 Step 4
Using the search box, search for Profit.co app and add it.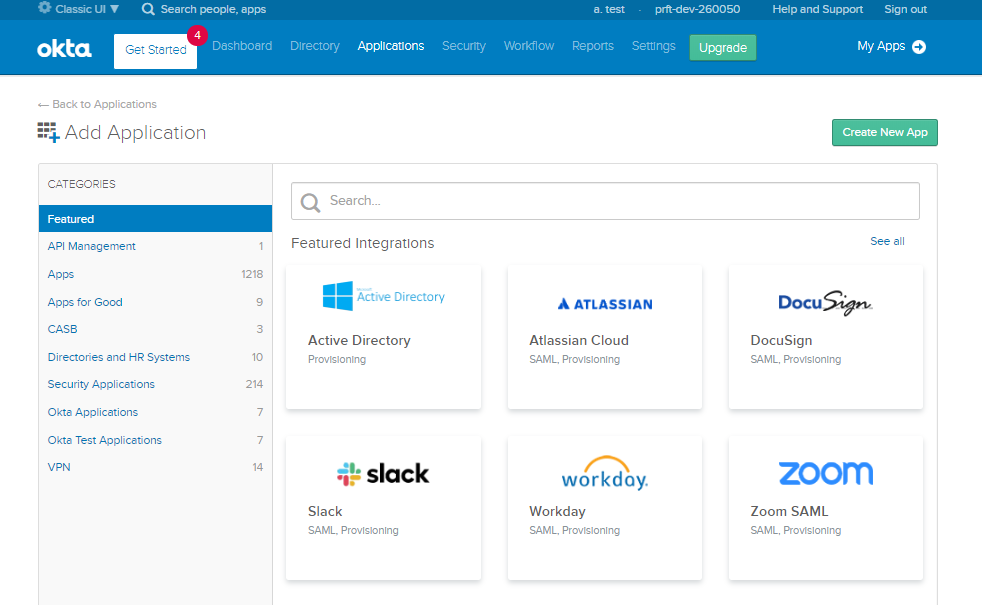 Step 5
After adding Profit.co app, click on SAML Profit.co app and select the Assign Application button. Now assign this SAML app to the users. For instance, you can assign this app to yourself and click SAML App(Profit.co).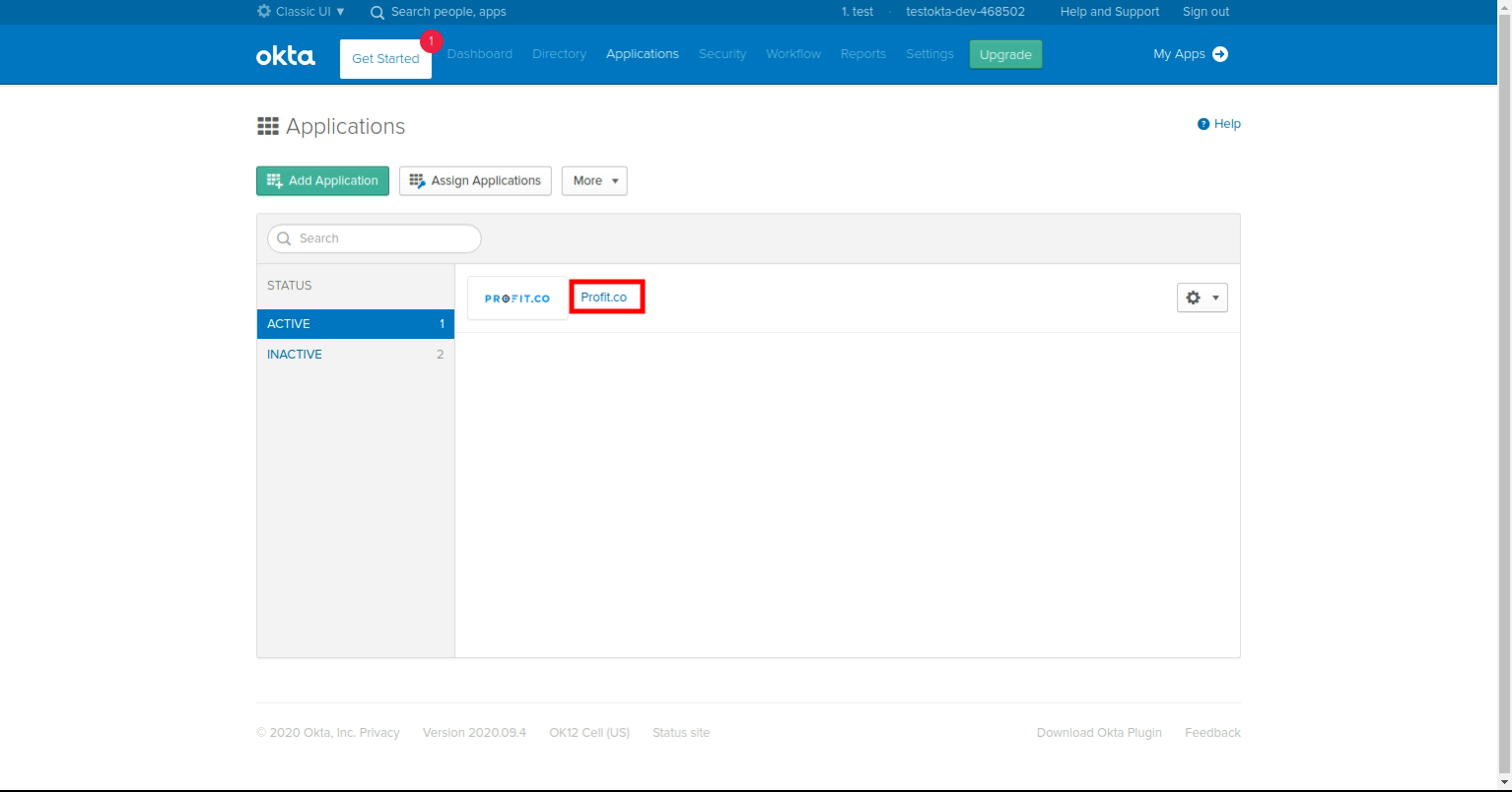 Step 6
Now click on the Sign On button.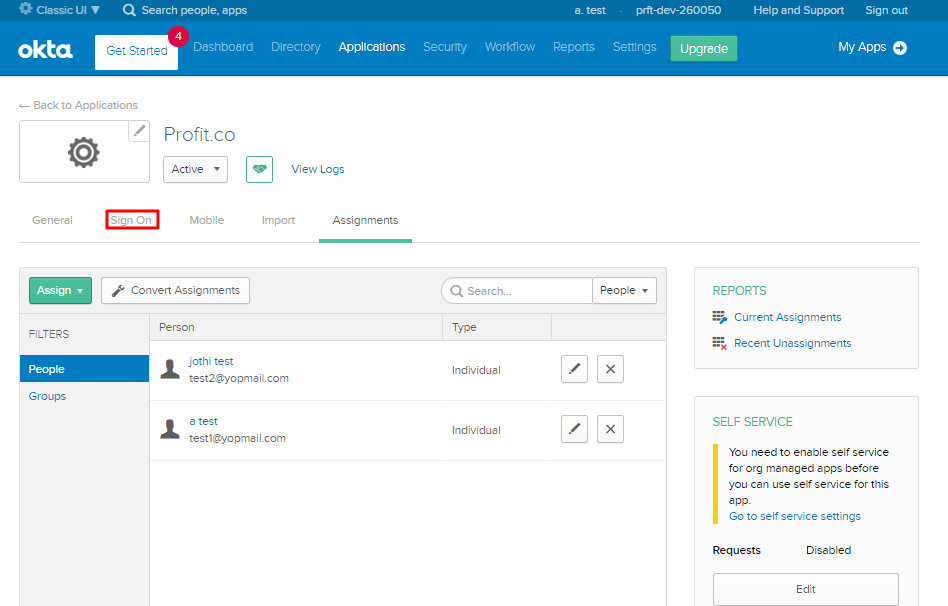 Step 7
In the Sign On page,Scroll down and click on the View Setup instructions button.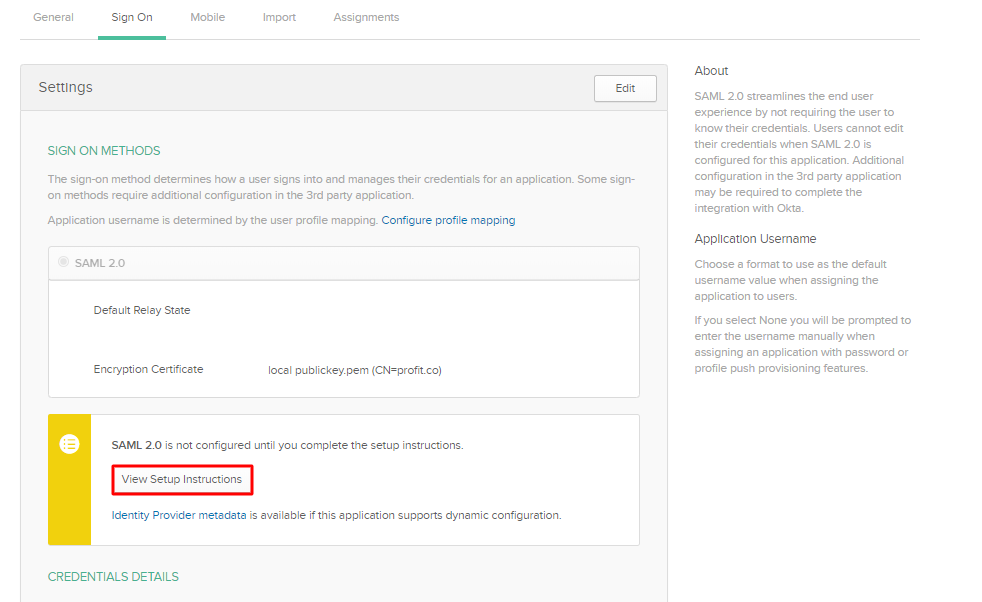 Step 8
In the Setup Instructions page, select and copy the Issuer ID.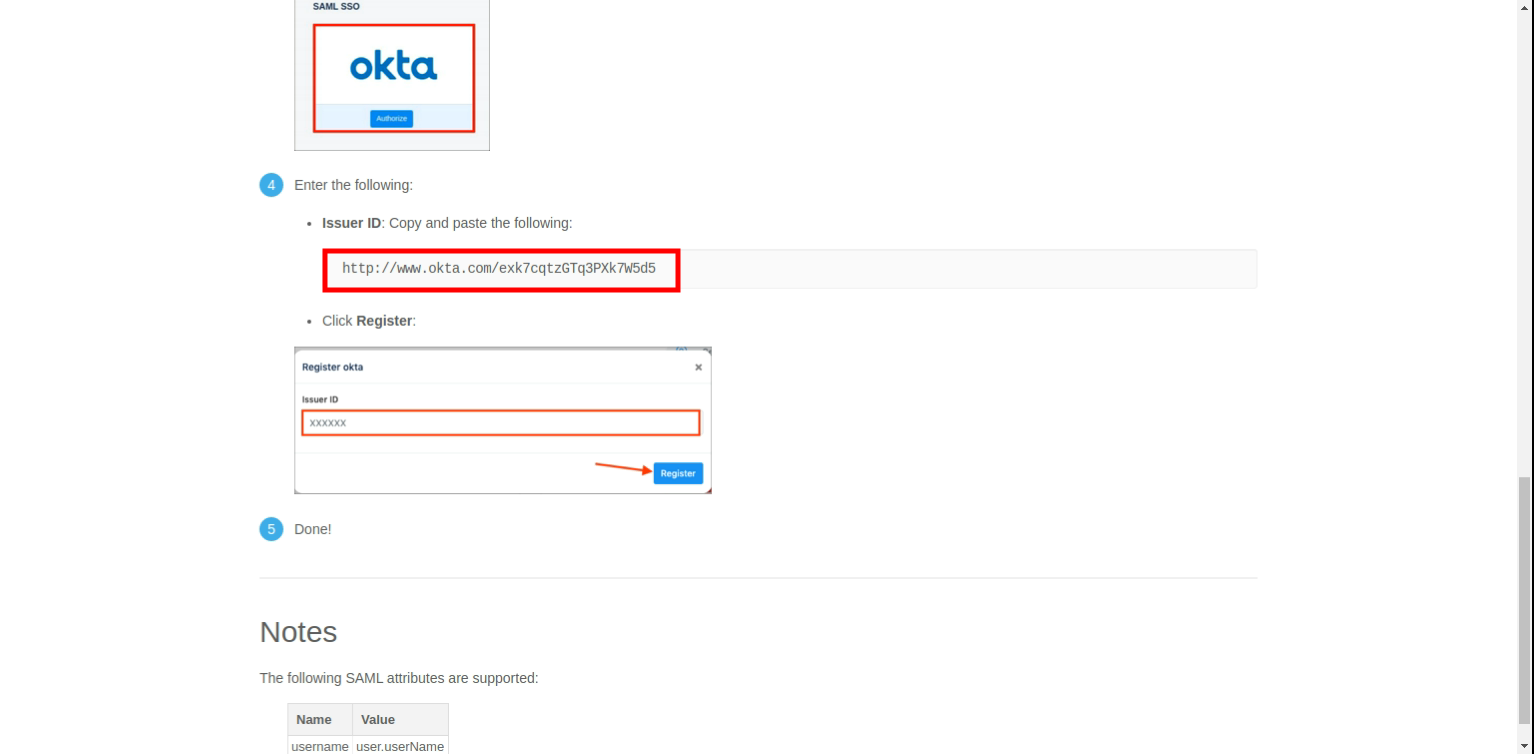 Step 9
Now login to Profit.co superuser account and navigate to Settings.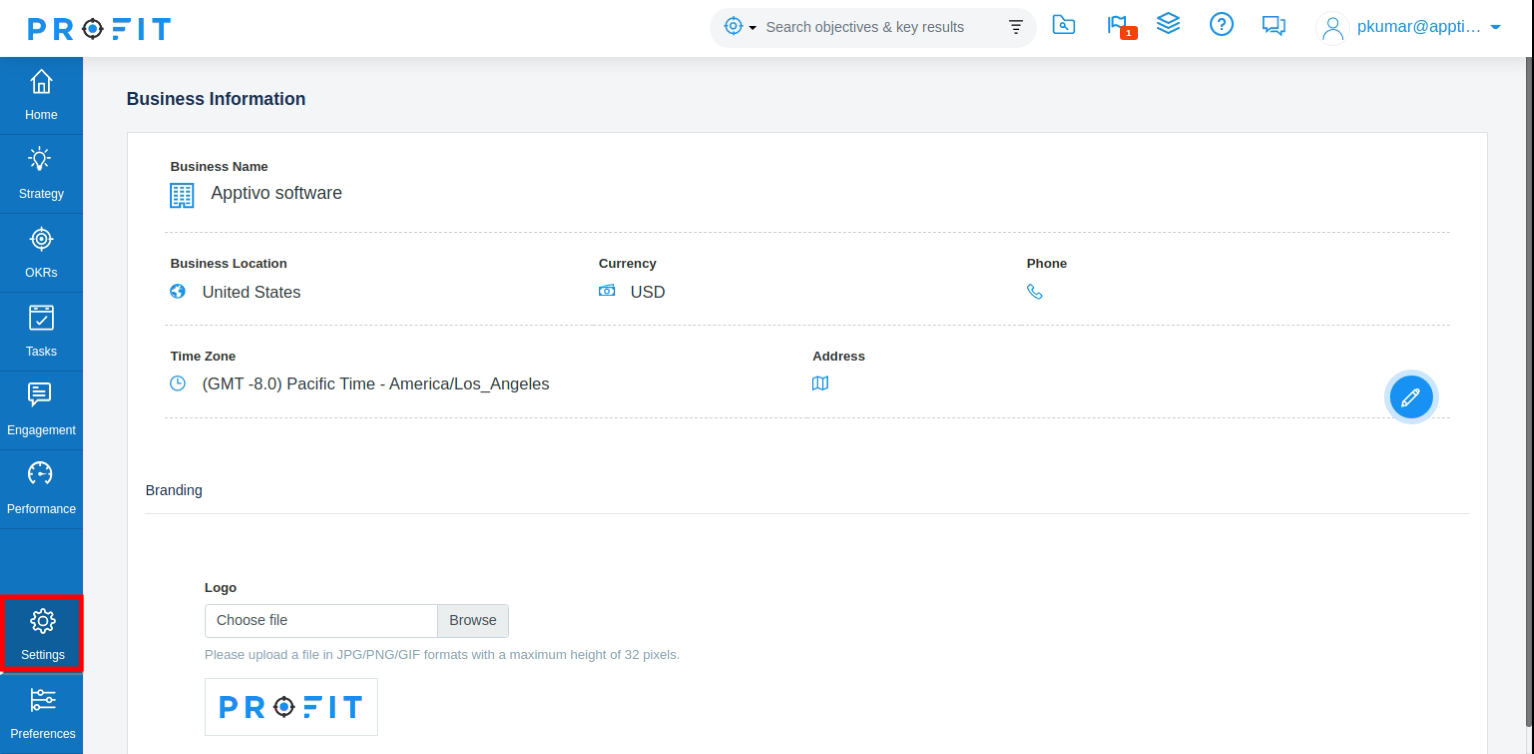 Step 10
Click on Settings → Integrations → SAML SSO from the left panel.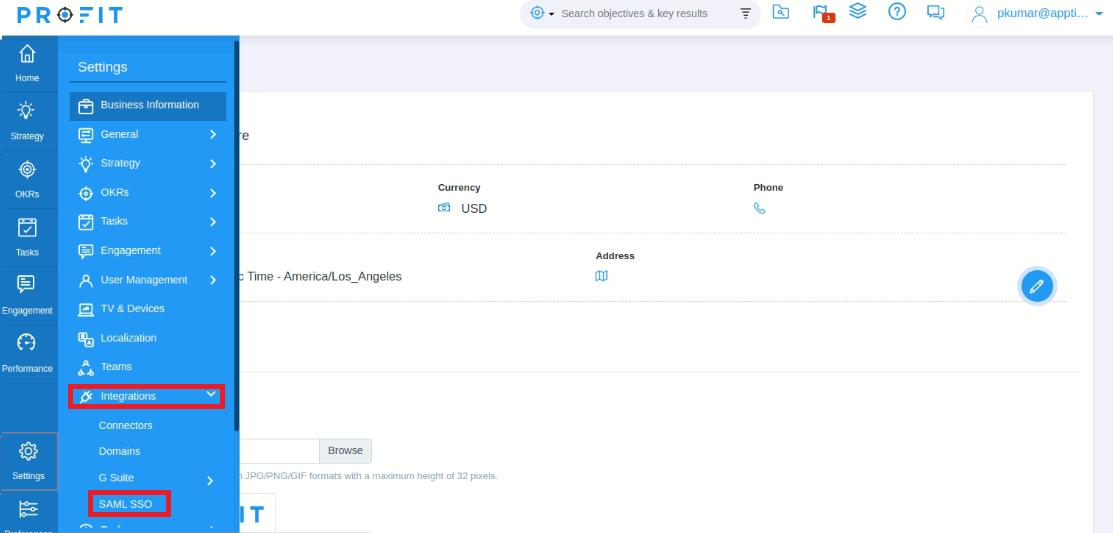 Step 11
In the SAML SSO page,Click on the OKTA Authorize Button.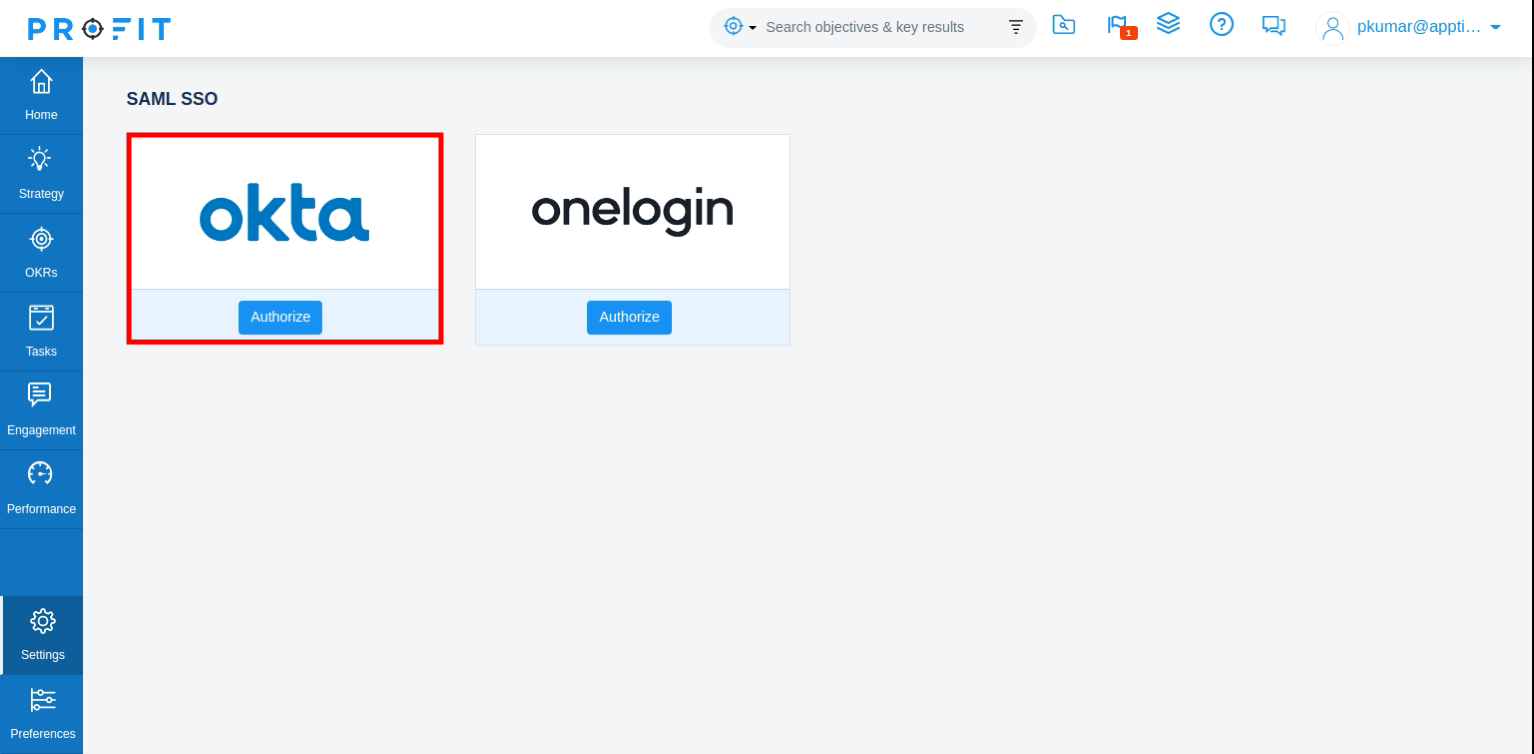 Step 12
Once you click on the Authorize button,the Register Okta Issuer ID dialog box will popup.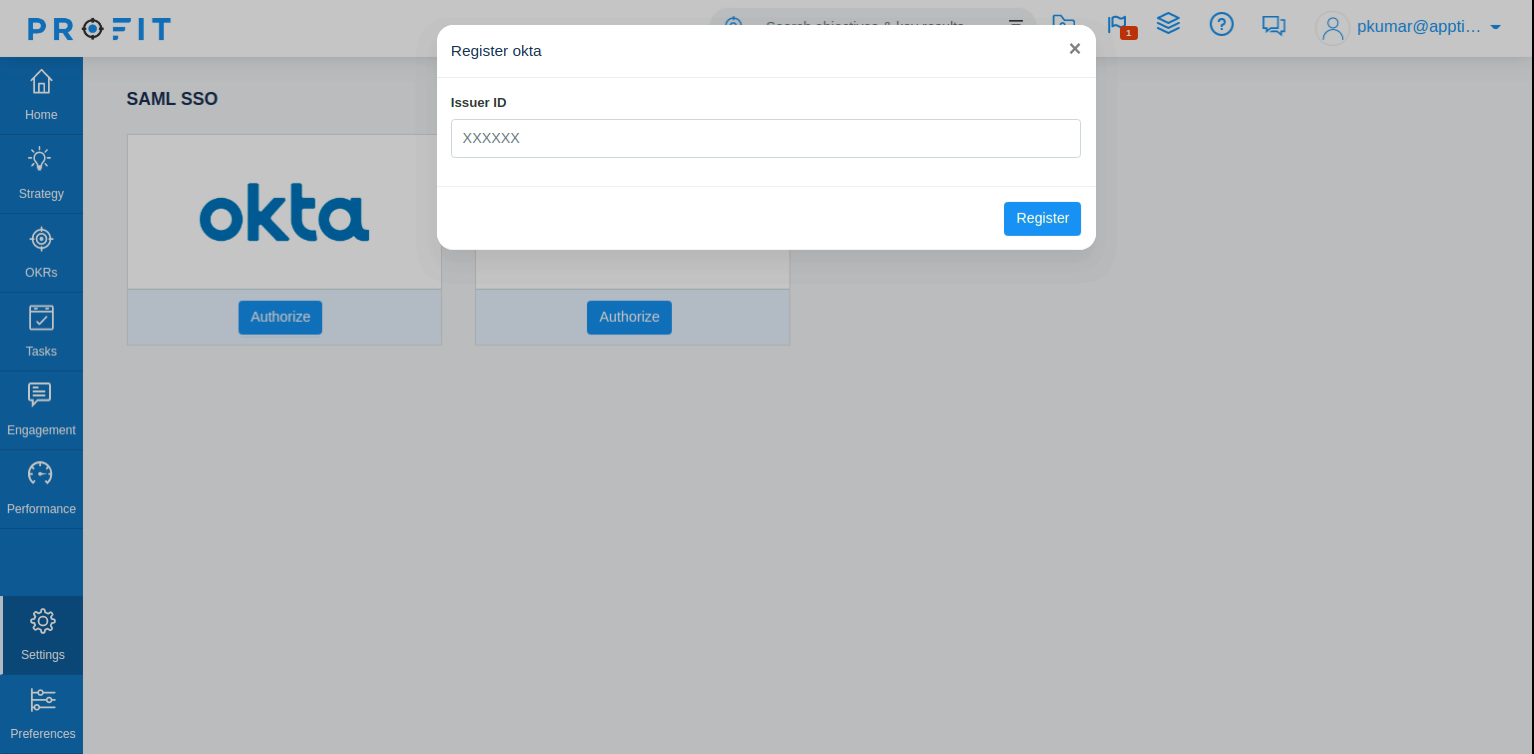 Step 13
Now enter the IssuerID url that you selected and copied from OKTA's app SignOn page and paste it. Once you paste click on the Register button.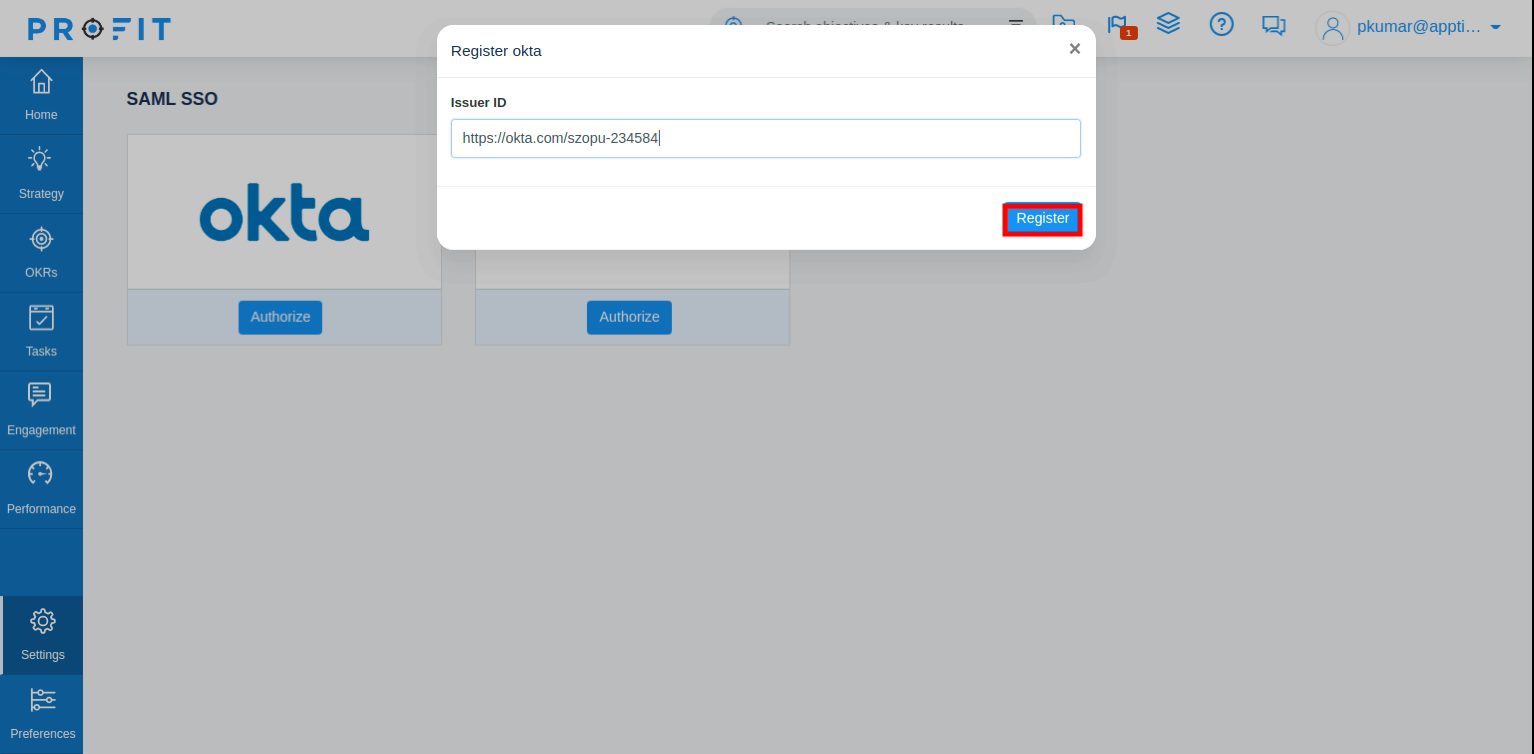 Step 14
Now navigate to OKTA MyApps page and select Profit.co.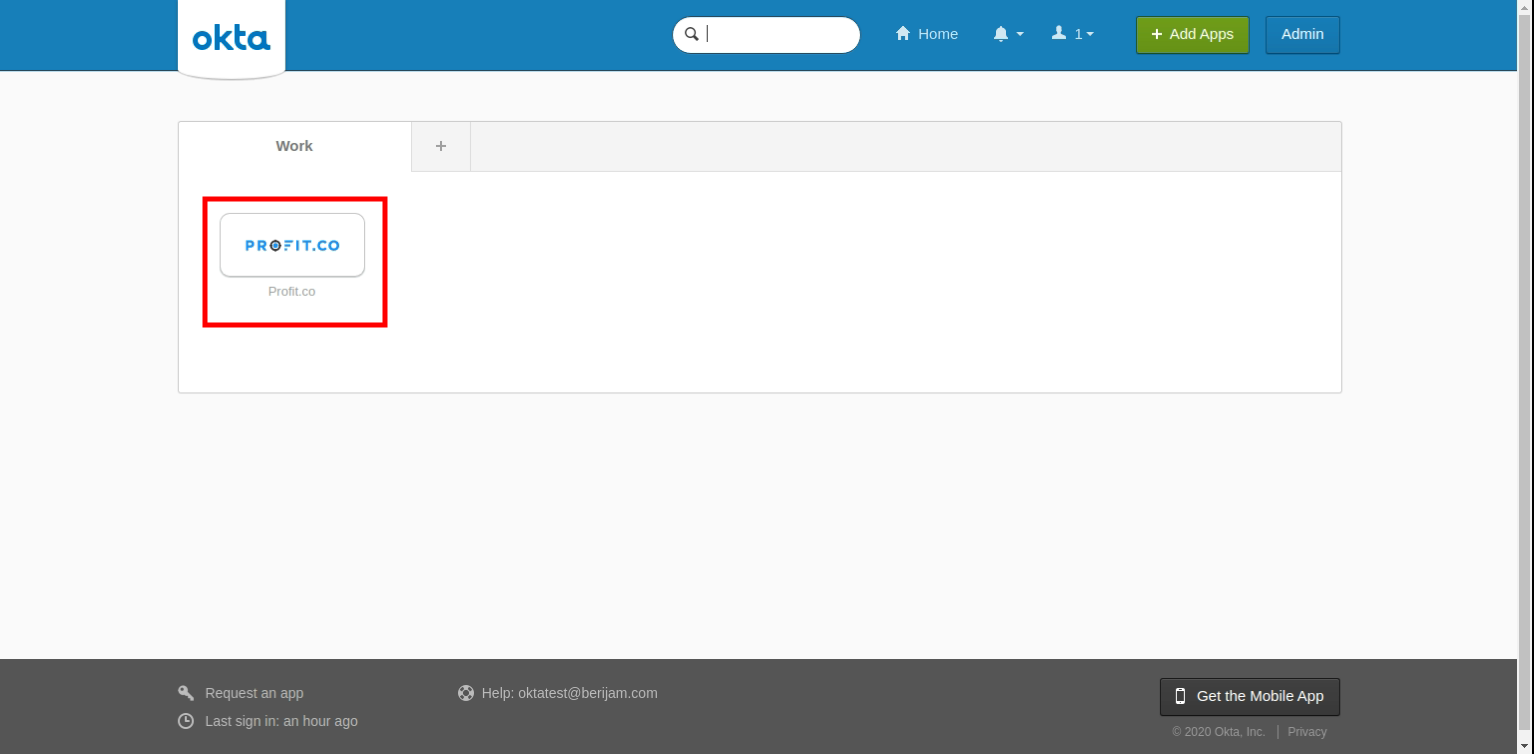 Step 15
As soon as you click on Profit.co app, you will be directed to your Profit.co account.